TT SKILL signs up with SUSS, SLA, RGNAU to offer courses on logistics
It will soon start admissions for cold chain management, time-sensitive cargo movement and dangerous goods management.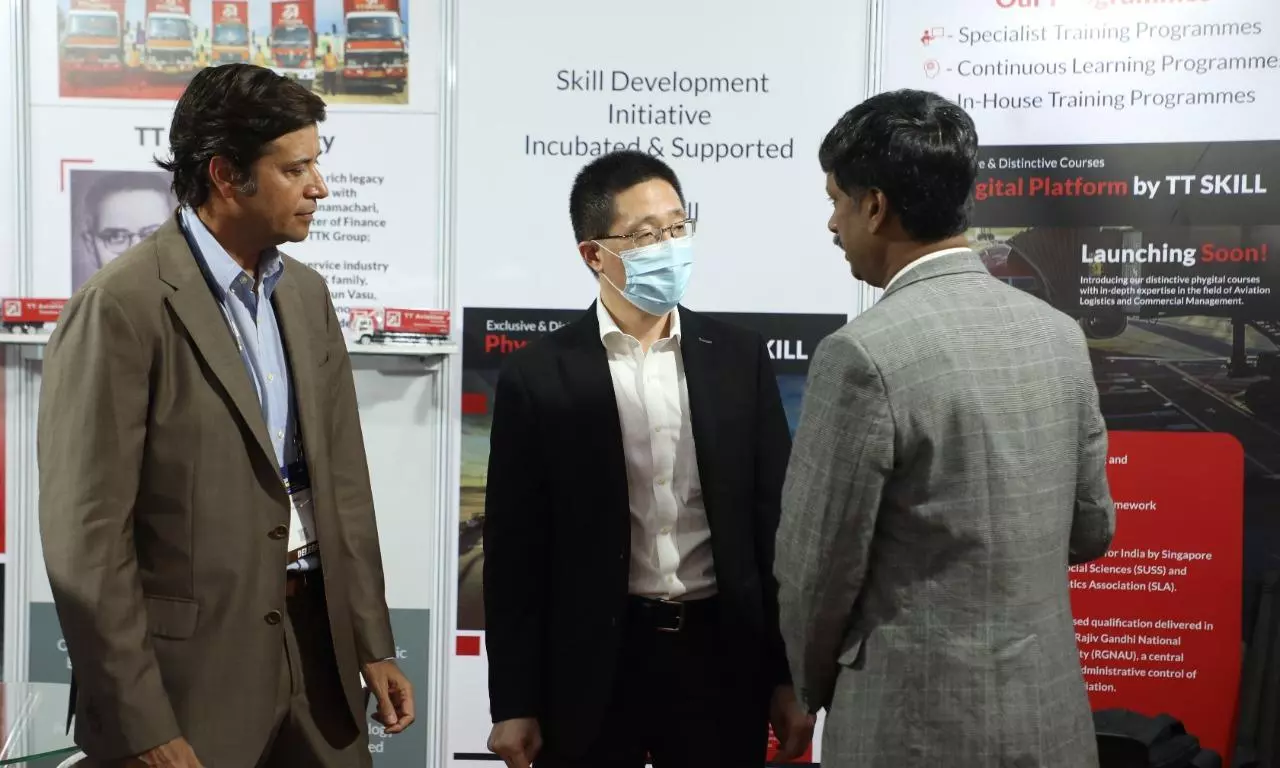 TT Logistics SKILL Development (TT SKILL), part of Chennai-headquartered TT Group, today signed an MoU with the Singapore University of Social Sciences (SUSS) and Singapore Logistics Association (SLA) to offer courses on logistics and supply chain sectors to industry professionals in India.
The company will start the courses on cold chain management, time-sensitive cargo management and dangerous goods management around July/August and the admissions will begin very soon, according to TT SKILL. The courses are exclusively developed for India by SUSS and SLA along with Rajiv Gandhi National Aviation University (RGNAU) and TT SKILL. These job-oriented courses are going to be delivered by Singapore-based faculties using a live online platform and the course assessment will be conducted by SUSS. The certification will be issued jointly and RGNAU/SUSS/SLA. TT SKILL will also be offering long-term courses for freshers who wishes to get into the logistics and supply chain domain using the RGNAU facility for physical classes.
As showcased recently during the Air Cargo India 2022, the uniqueness of these courses is that the student needs to attend online live classes (30 percent of digital learning) combined with 70 percent of on-the-job training, internship and project. The student also needs to complete the course assessment by SUSS to be eligible for certification.
During a visit to the TT Aviation stall at ACI 2022, the consul-general of Singapore Cheong Ming Foong stressed the importance of Singapore as a logistics hub and the need for countries to learn from each other, particularly in the logistics sector.
In an exclusive interview given to STAT Media Group, Arun Vasu, chairman and managing director, of TT Group, expressed the difficulties to train and maintain the logistics workforce for their trucking solutions under TT Trucking.
Talking about the three specific courses TT SKILL started with, he inform that they wanted to focus on the pain points where the skills are lacking right now. "One of the pain points for the Indian logistics industry is the poor quality of knowledge. We often learn more when we are on the job than in the classroom. There is a curriculum and there are professors teaching it but the uniqueness of this program is that the participants will have the opportunity to learn from working with a freight forwarder or trucking company or an airline before they are certified," said Vasu.