Tech challenges - is that even a worry?
Indian last-mile delivery, warehousing & supply chain companies are supremely confident of their technical capabilities.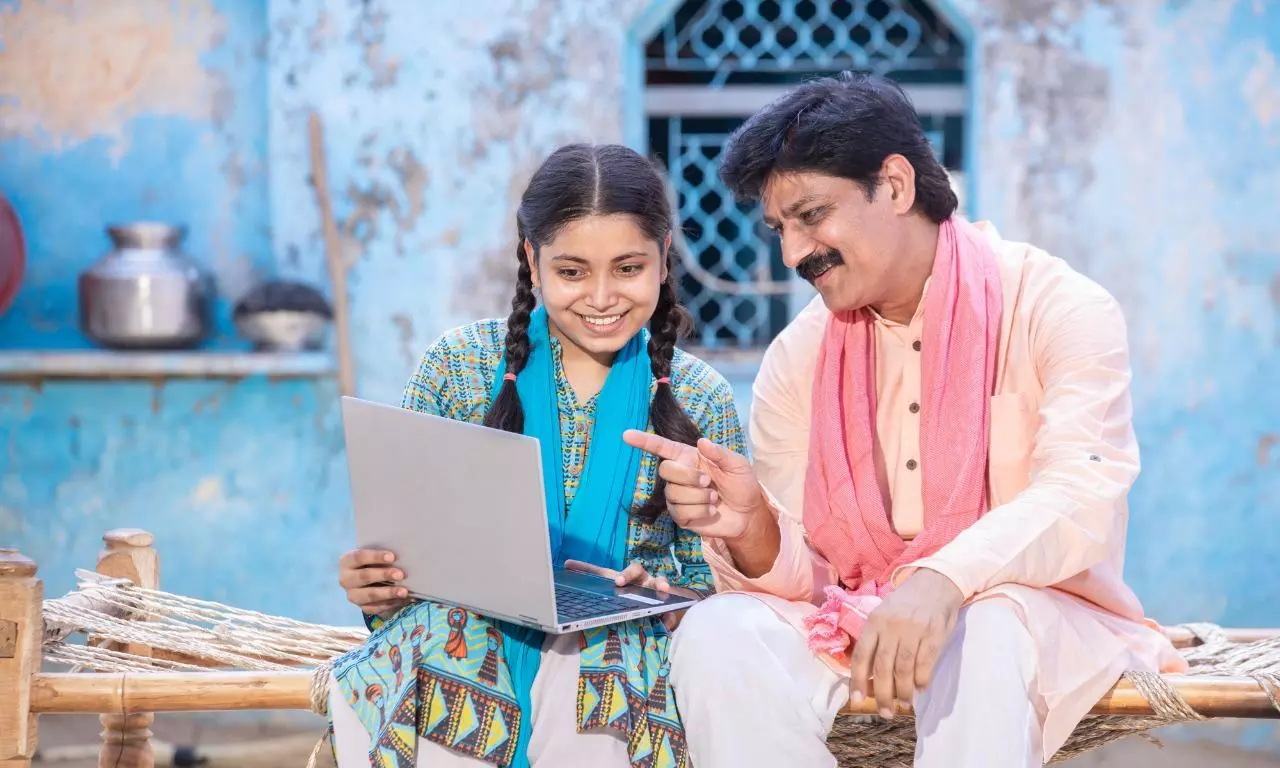 Liquor delivered to you in 10 minutes, courtesy Booozie. Mr Milkman using technology and Software as a Service (Saas) to change milk delivery logistics. Tech-driven logistics service provider XpressBees announced the opening up of its same-day delivery for D2C brands across 51 cities covering 1,600+ pincodes and next-day regional delivery service across 1,000+ towns and cities covering 8,200+ pincodes.
"With the growth we have recorded over the last couple of years, we are handling more volumes," says Soma Sudarshan Chandraiah, Vice President - Process & Products, Xpressbees. "With volumes going up, there is increased dependency on resources on the ground. There are two challenges here - availability in the right place at the right time. The second one is the efficiency of each resource. So, we have to be piggybacking on technology to what we are currently doing.

"We're trying to get a bunch of things done over the last couple of years. So we have increased investments in big data analytics for quick business decisions. We clearly have the right data first to make the right decisions. So, we are delivering what we have promised to the customers.
"The other one, while we're doing this, is to make sure that there are operational controls and processes that are absolutely essential for us to know what is happening to every shipment within our ecosystem. When they are being handled by a rider, What is the rider doing on the ground? And when the shipment is in the truck, what is happening to the truck?
"So the Internet of Things (IoT) has been one of the things we have invested in for deep management, giving us visibility. The other important point for us is the efficiency of the last mile space. There comes the optimisation of routes, and with the launch of D2C capability, it is absolutely essential that we deliver shipments at a faster pace and more efficiently.
"The other area of our investment is automation which brings in a lot of efficiency. We are able to process a lot of shipments within the same time that we have and reduce costs to a great extent. We are also investing in bots that can be scaled based on requirements."
"Mr. Milkman was created to organise and digitise the accounts of the local milkman's customers while also automating billings for the local doodhiyas," says Samarth Setia, Co-Founder and CEO, Mr Milkman by EverAg. "The ideal aim was to turn a local doodhiya into a digitally-advanced Mr. Milkman. The platform ensures that there is a one-stop application of the latest technology in the dairy industry. With technologies that help in data security, transparency in approach, and analytical inputs, dairies can purely focus on production and growth while we take care of the entire supply chain management through our cloud-based platform.
"We are trying to streamline the working methodology in the industry. And we found this synergy with Dairy.com, which acquired Mr. Milkman in 2021. Together, we are working on providing comprehensive solutions that enable the dairy supply chain to feed a growing world. We plan to innovate and accelerate the development of last-mile delivery technology in the dairy business across India as part of its suite of end-to-end supply chain solutions. Apart from this, Mr. Milkman also identifies and detects anomalies and notifies the sales team of the dairy in case there are any sudden changes in ordering patterns. This helps overcome errors and plug the problem of unnoticed losses."
Shaving off seconds
"The idea is to help companies shave off seconds in their processes to help speed up the delivery process," says Zuber Sayyed, Senior Director, Hyperlocal Operations, CABT Logistics.
The methods include:
1) Setting up tech-powered micro warehouses: Logistics has become an instrumental part of the success of any business. Customers are no longer restricted by where they are based and they can choose to order products from any city and nation. So, from first-mile to last-mile delivery, a product goes through a lot of processes. Deliveries do use a major chunk of energy resources and fuel consumption. To help lessen the carbon footprint, we are investing heavily in setting up micro-warehouses in delivery at strategic places to not only reduce the distance that the rider will have to cover but also first mile deliveries between cities to save on fuel consumption.
2) Technological advancements: One of the major bottlenecks of logistics today is route optimisation. Currently, once the customer feeds in their address, there is no software or algorithm in place to help figure out the shortest route for delivery. This leads to energy wastage and delayed deliveries. We are investing heavily in solving this issue, and figuring out a way to optimise the route for delivery."
"Roadcast is one of the only technology enterprises that provides a highly comprehensive platform that combines the power of IoT for vehicle tracking and a seamlessly connected driver application for delivery uberisation," says Rahul Mehra, Co Founder, Roadcast. "We offer optimisation, visibility and connectivity. We provide solutions of coordination from a single point or centralised location and are perfectly connected to the entire place. We help delivery-based businesses by providing them with a robust, scalable and cost-effective solution to automate operations with end-to-end solutions for logistics management automation.
"Our delivery and Order Management Software offers enterprises a reliable platform with information such as pick-up & delivery scheduling, image recognition, auto-route optimisation, audio/video surveillance, distance to the recipient and estimated time of arrival. We make sure that our logistics tech is ahead of the tech curve, offering the latest tech-based solutions."

The major snags within the industry were complexity in managing multiple logistics partners, a disbanded omni-channel functionality, no dedicated single point of contact and cohesive technical support, says Zaiba Sarang, Co-founder, iThink Logistics. "The biggest challenge was also that cash on delivery (CoD) orders in the sector often brought high return ratios, indicating logistical inefficiencies.
"iThink assimilates the virtues and strengths of multiple courier partners for a seamless service. This is done to solve the core problem of last-mile deliveries. A centralised middleware which embodies easy billing through automation helps sellers to reduce return to origin (RTO) rates significantly. The whole process is streamlined through the help of AI calling assistance and AI follow-up assistance which communicates with respective stakeholders (buyers, sellers, and logistics partners) and make sure the parcel is delivered on time.

"iThink Logistics provides free API integrations with the largest e-commerce marketplaces like Amazon, eBay, Unicommerce, Vinculum, Magento, Shopify and WooCommerce among many others. Our core cognition at iThink is to cohesively connect the world for commerce, and be the no 1 channel for all logistics needs driven by technology."
Changing tech scenario
The scope of AI and machine learning is wide, says Mehra. "We are still just scratching the surface. For logistics especially there is 90 percent room for more growth and innovation in AI-powered solutions. Especially in a country like India where the demographics and conditions are so varied and technology adoption is in its nascent stage."
Our futuristic outlook was to always integrate and create a connected global logistics functionality, says Sarang of iThink. "In a world connected to the internet and mushrooming global e-commerce sites, businesses need an arm for international last-mile deliveries. The plan is to make international shipping as easy as local shipping. To provide this convenience, the biggest factor is having multiple courier partners to choose from.
"This missing link is being filled by our shipping platform that assembles multiple couriers brought together by end-to-end AI-enabled technology. Our platform is enabled to deliver to 27,000+ pincodes in India. This is seamlessly implemented through the advantage that our multiple partners such as BlueDart, Delhivery, XpressBees, and Ecom Express provide us. They are like an extension of our arms who can reach out to different places and territories for overarching logistical support. Our middleware is designed in such a way that it consumes and integrates all the marketplaces that our client has their businesses running from whether it is the online marketplace or their own website. We can connect everything to our portal by APIs for hassle-free process of importing orders.
"Our proprietary recommendation engine has four options that assists in selecting an appropriate shipping partner:
* Best Rated (Courier partners who have successfully delivered maximum shipments on specific pincode),
* Fastest (It compares delivery timeline with multiple partners and suggests the fastest one),
* Cheapest (It compares cost with multiple partners and suggests the cheapest one); and
* Custom (Seller can set their own priority).
"It has been proven in the market in the last two decades that any company focusing on data science or machine learning has a competitive advantage over other companies," says Sumit Jain, Vice President, Technology, Mr Milkman by EverAg. "At Mr. Milkman, we are building technology using data science for our clients that help them generate more revenue. By enabling data science, our clients are able to deliver better relationships with their vendors and customers. It has proven to be super effective in identifying and minimising losses in inventory and maximising efficiency in production by correlating a lot of factors. By incorporating data science, unstructured data can be converted into meaningful decisions. A practical example of this is when a company can estimate the credit line with vendors and correlate it with payment receivables, thus keeping the working capital cycle as minimum as possible. With data science and machine learning, big corporate giants in the finance and logistic space have proven in their respective industries, and we intend to do the same for companies in the dairy industry."

In over a decade, the dairy industry has seen tremendous changes through technology-driven products, services and solutions," adds Setia of Mr. Milkman.
"It has become a game-changer in dairy farming worldwide. Technology benefits small customers as much as the larger ones. At Mr. Milkman, we offer cloud-based dairy distribution management solutions to milk producers in order to allow them to operate much more efficiently and help them reduce losses. We offer cloud-based solutions that allow our users to track sales, product delivery, and monitor their performance along with managing product distribution, customer subscriptions, customer orders, logistics, and inventory. With real-time analytics, dairy firms can experience the benefit of a single integrated supply management solution that manages complete work from the farm to the end consumer. The dairy business can also get demand prediction data that helps them understand if a certain area is likely to see a spike or a dip in consumption, thus helping them manage their inventory better. Moreover, cloud-based solutions enable businesses to access data and information from any location. It removes the need for on-premise installations and gives the right visibility to the stakeholders who can make real-time decisions based on the real-time inputs they get through cloud-based solutions."
Future of tech in logistics
"The key for us lies in automation. We are planning complete automation of our order processing," says Sayyed. "Currently, about 60 percent of our order sorting, pick up and forward delivery allocation is manual. This, in turn, increases our SLA affecting the end customer experience and our clients as well.
"We process approximately one million shipments in a day which in turn means each hub processes approximately 3,000 orders in a day. Ideally, from order placement to delivery partner allocation, the time must be one hour. Currently, it is three hours because each of those orders needs to be sorted and assigned as per pincodes and delivery partner availability, drastically affecting the SLA.
"Automating our centres will help us combat this issue. An example of this is our work with Farzo. Initially, their order processing and packing time was 15 minutes. We brought it down to 7 minutes. We are further trying to bring this down to 3 minutes or less by automating and setting up fully automated dark stores for the company. So that is one of our major agendas going forward to build maximum resilience for businesses.
"Approximately 70 percent of our processes will be automated in the next eight months to increase our SLAs.
"Digitisation, digital transformation and meta verse are here to stay, and it is important to stay ahead of the curve, '' says Sayyed. "For back-end processes like warehousing and route optimisation, we have invested about Rs 60 crore. The idea is to bring automation to warehousing and help companies with route optimisation. More such technological advancements are in place and we have tied up with companies from abroad and we are getting experts on board to help achieve the same on priority.
"The second crucial and major chunk of our technological investment is in the electric vehicle (EV). segment. Individually as a company and also as a joint venture with an OEM, we are bringing EVs on board for our logistics operations. We have currently bought 50 EVs with an investment of approximately Rs 60 lakh. We aim to buy about 2,000 EVs by the end of 2022."
Mehra of Roadcast says that India is one of the most promising markets and one that is rapidly growing in the logistics sector. "The central government is spending heavily on roadways through its initiatives, thus helping the retail sector grow exponentially. With all this, tech will play a crucial role in helping with expansion throughout.
"The current demand from the consumer is for an exceptional user experience: fast, seamless, and available, which means the traditional logistics processes must adapt or risk losing out. Technology has not only helped in furthering logistics optimisation but has also augmented the evolution of related industries such as Q-commerce, EVs, and automobile connectivity. Therefore, tech-enabled solutions for companies are the need of the hour. It has become the framework upon which the retail sector is growing. From automation to augmented reality, data collection, visibility and AI, tech is helping the logistics sector change for the better by optimising cost and time."
"Automation," says Soma of Xpressbees "because if I don't do it on time, I know that I'm going to have a downtime, and I can't afford to have that. Now we're also talking about competition, and the market by being shared with a lot of newcomers. Now, we need to move on from the traditional ways of engaging people, the world. So, automation is going to be playing a crucial role."
"My projection is that within the next five years, supply chain management will go through a substantial shift that will alter the way shipping and logistics are handled," says Sarang of iThink. "In the years to come, businesses that have not even begun to prepare for digitisation are not going to be able to compete in their respective industries. Companies are becoming more innovative in order to suit the ever-changing demands of customers. We can only begin to comprehend the extent to which shipping and fulfilment procedures will be simplified by technological advancements in the supply chain over the next several years. Within the last five years, customers have come to anticipate receiving their e-commerce orders the next day or the same day. The technology that we begin to deploy now will determine the expectations of customers for the next five years, whatever those expectations may be. In addition, robotics, automation, and drones will all play significant roles in the future decade. The length as well as the amount of manual handling will be cut down, which will result in significant cost and time savings for the company. This will ultimately result in improved supply chain management."
"Lack of automation, digitisation and product lifecycle tracking may lead to significant losses and can be untraceable," says Setia of Mr. Milkman. "As milk brands in India and also around the world operate on slim margins, any error, in one way or the other, can impact the margins severely. This is where I realised that dairy business operations, if automated, can be a lucrative opportunity and help streamline the business of dairy farmers. We see ourselves as a one-stop solution, digitising and automating every aspect of the value chain to make this sector a much more efficient and, eventually, a higher margin play for the Indian dairy players."