Snowman Logistics freezes its largest warehousing space with Horizon Industrial Parks
This will be SLL's first dry warehouse and its largest with 5,500 pallet positions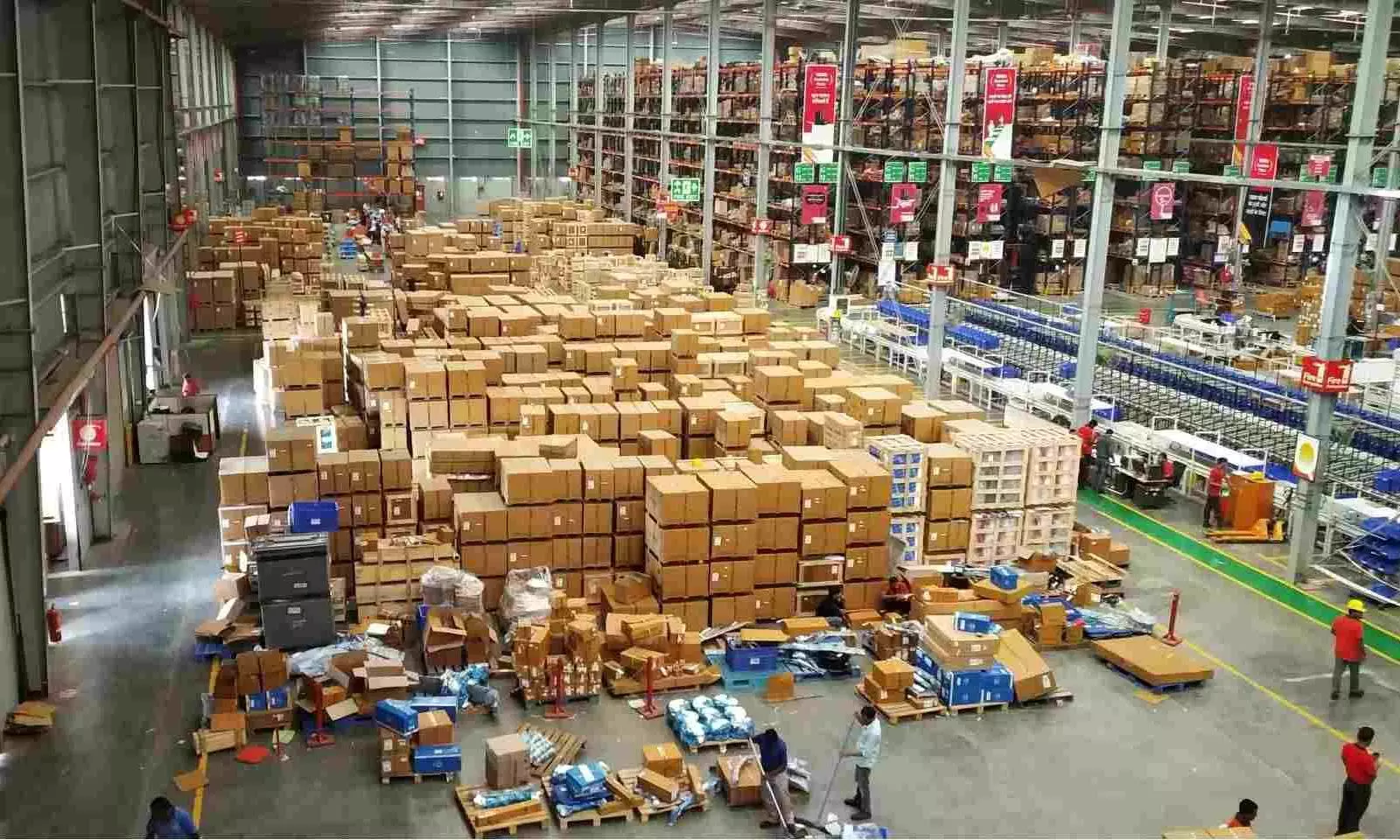 Snowman Logistics Limited (SLL), India's leading integrated temperature-controlled logistics service provider has taken a 50,000 sq. ft warehousing space at Horizon Industrial Park, Hosur I.
This will be SLL's first dry warehouse and its largest with 5,500 pallet positions. The Snowman facility at Horizon Industrial Park, Hosur was inaugurated on 1 February 2023.
SLL has one of the widest temperature-controlled warehouse networks in India spread across 41 facilities in 19 cities. Its network of 130,202 pallets capacity and a fleet size of over 400 helps reach over 500 cities across the country.
Horizon Industrial Park, Hosur is spread across 58 acres with a development potential of 1.30 Mn sq. ft. and is strategically located along NH 44 (Bengaluru – Chennai Highway) and 60 km from Bengaluru city center. The park is an ideal location for businesses with a presence in Karnataka and Tamil Nadu.
Located along the Golden Quadrilateral, it provides excellent connectivity to the rest of India. The park's location near the SIPCOT industrial area also facilitates access to a large skilled and semi-skilled workforce.
Sunil Nair, CEO, Snowman Logistics Limited, said, "Snowman has been managing complex storage and transportation operations for food and pharmaceutical products. Which needs expertise in delicate operations and compliance. With this facility, we will be entering the chemical business. We are excited and prepared to invest in chemical handling and operations. We will closely work with Dow Chemicals and BDP international in implementing global standards and practices and developing world-class capabilities."
Rahul Pandit, CEO, Horizon Industrial Parks, said, "As Snowman Logistics celebrates 30 years of excellence, we are excited to partner with them and welcome them to our state-of-the-art facility in Hosur. This fully compliant facility offers optimal storage solutions and is designed to meet the highest industry standards. Additionally, the unit is fully equipped to store specialty chemicals in accordance with all necessary regulations and safety norms, ensuring that our clients can trust in the secure and safe storage of their goods. We are proud to work with Snowman Logistics and look forward to supporting their continued success in the future."