SkyCell partners with Marken to enhance pharmaceutical transport
The collaboration will provide Marken, the clinical trials logistics subsidiary of UPS Healthcare, with SkyCell containers to ship critical and temperature-sensitive drugs.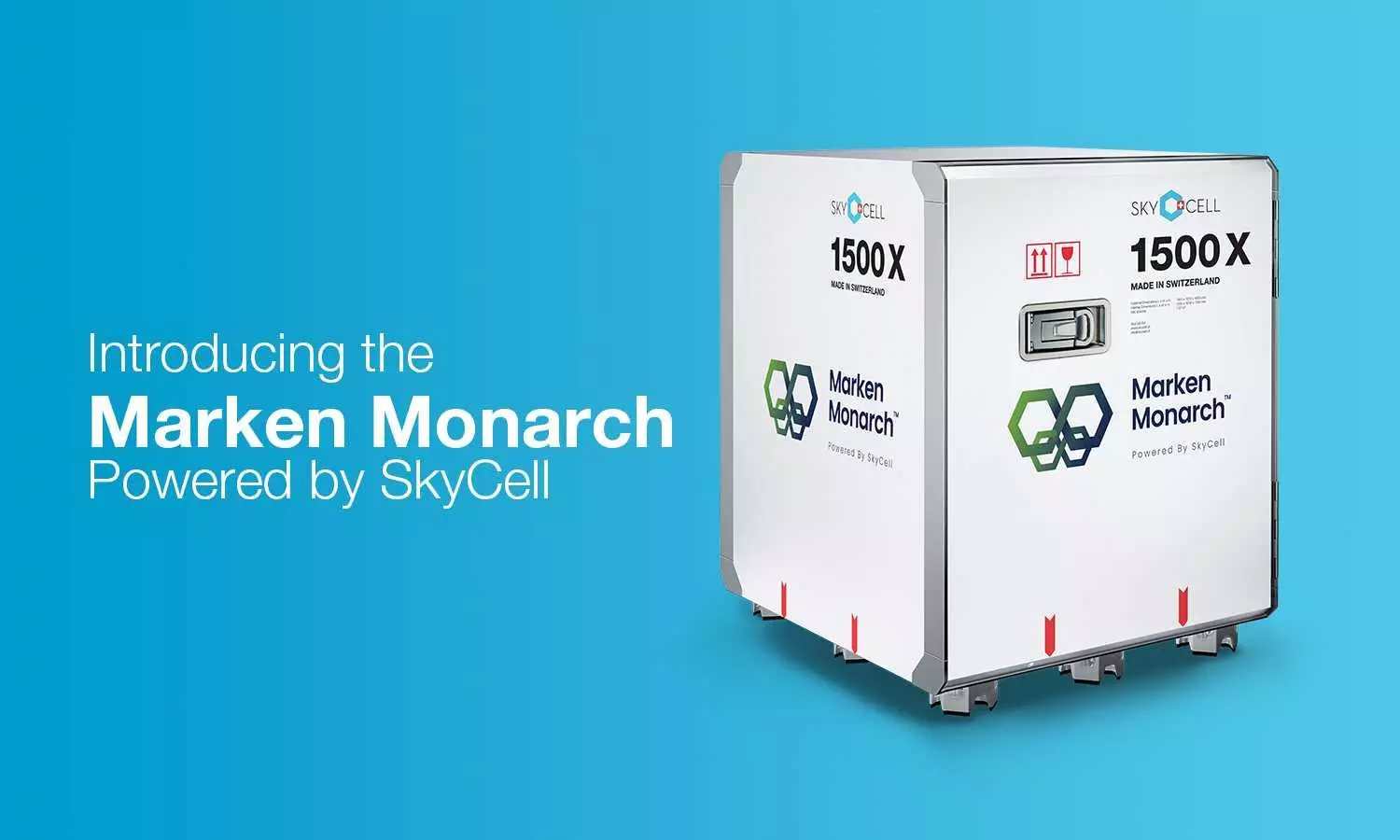 SkyCell, the innovator and leading manufacturer of temperature-controlled hybrid containers for the pharmaceutical industry, has partnered with Marken to provide advanced shipping solutions for clinical trials pharmaceutical products. The collaboration will provide Marken with SkyCell containers to ship critical and temperature sensitive drugs.
"I am pleased to announce the launch of the Marken Monarch, a product of our dynamic new partnership with SkyCell transporting and safeguarding the supplies of temperature-sensitive clinical pharmaceuticals. From my introductory meeting with Richard Ettl, it was clear that together, Marken and SkyCell, could provide our customers with an unparalleled service, a first in our industry," said Ariette van Strien, President, Marken.
Richard Ettl, CEO and co-founder, SkyCell said, "SkyCell is excited to partner with Marken as we share a common vision of establishing the highest standards for safe and sustainable pharmaceutical transports. This collaboration empowers SkyCell to leverage its cutting-edge technology and innovative solutions within the vital domain of clinical trials, further facilitating the secure distribution of sensitive and valuable pharmaceutical products. SkyCell looks forward, together with Marken, to advancing the standards of shipping in the pharmaceutical transport industry."
Marken will use two different SkyCell containers - the 1500DF Euro Max and the 1500X. The 1500DF Euro Max provides up to 300h of temperature stability for frozen goods (-60℃ to -80℃). The 1500X has an independent runtime of up to 270h for COL goods (+2℃ to +8℃) and CRT goods (+15℃ to +25℃), with the added ability to recharge containers in transit. The containers are 34.1 percent lighter than comparable containers and with their long runtime are able to transport delicate products for clinical trials anywhere around the world.
The clinical trials supply chain is complex. With the high value of goods and the time critical nature of shipments, any risk of deviations can result in delays in releasing life-saving drugs to the market. By combining SkyCell's leading temperature-controlled packaging and transport solutions with Marken's extensive global network, pharmaceutical companies can take advantage of a more efficient and sustainable supply chain.