Shree Maruti to set up micro fulfillment centers in 10 prominent Indian cities, unveils new vision
With a focus on E-commerce and D2C business, the company is planning to set up no. of fulfilment centres/micro fulfilment centres in 10 cities of India by end of this year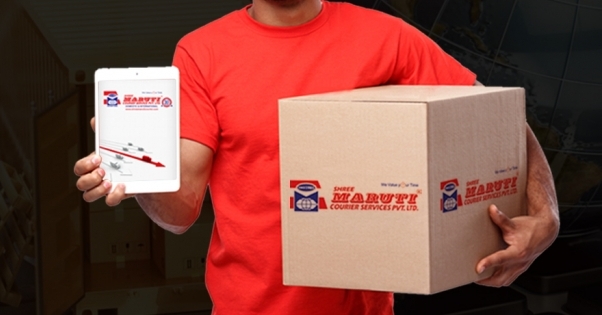 Shree Maruti Courier Services Pvt. Ltd., one of India's leading courier and logistics companies, has embarked on a new chapter from July 1, 2022. The Ahmedabad-headquartered company has introduced a new vision by upgrading its identical logo and series of future plans to completely revamp its existing corporate image. The new logo and vision reflect an ambition to become a global company with stronger values and more commitments to establish new benchmarks in the field of logistics in the future.
Elaborating the details, Ajay Mokariya, Managing Director, Shree Maruti Courier Services Pvt. Ltd. said, "We are delighted to present 'Shree Maruti' with a new look and a new identity. Thanks to the unceasing cooperation, collaboration and support of customers, channel partners and team members from all over India, Shree Maruti is reaching new heights of success today. Since its inception in 1985, the company has achieved huge success in strengthening its position in the market. Even though we have come far, we remain dedicated to innovation and applying more smart and digital technological solutions. With the new vision, we are pursuing a series of new initiatives and are determined to reach the top in the logistics industry."
Shree Maruti is planning to set up fulfilment centres/micro fulfilment centres in 10 prominent cities in India by the end of the current calendar year. These fulfilment centres will be set up exclusively for D2C businesses and emerging start-ups. For such centres, ranging from 5,000-50,000 square feet, a massive investment is planned to procure ultra-modern machineries and equipment.
In a bid to pursue to be a global company, Shree Maruti is now more focusing on the 'Physical to Digital' approach, adhering to booming customer demand, following and implementing global trends, keeping pace with the ever-upgrading technology and empowering existing manpower. It also plans to reach 10,000 unique pin codes in India in the next two years.
According to McKinsey's Travel, Logistics & Infrastructure Practice, advanced technology could reduce logistics costs by 25% as well as help companies offer better service. Technologies that promote the free flow of data—for instance, the sharing of information with logistics providers—will be more imperative than ever.
In view of the rapid changes taking place in India's logistics industry, Shree Maruti has made significant strides in business development, channel development, network expansion, direct business, international services, and domestic cargo verticals.
The company has undertaken a massive digital transformation process to deliver faster, safer and more efficient services to its customers. As part of eco-friendly and tech-enabled solutions, Shree Maruti has started issuing digital copies to retail customers instead of hard copies of consignment notes. Launching a new chapter in the Indian logistics sector, the company initiated a pilot project in five cities to start eco-friendly delivery services through e-vehicles. Following the unprecedented success of this project, the company now plans to add 500 e-vehicles to 25 cities in India by the year 2025.