Roadcast partners with Turban Mobility as technology partner
Roadcast will offer Turban Mobility with the locks and App needed to deploy 620 new electric bikes as their technology partner.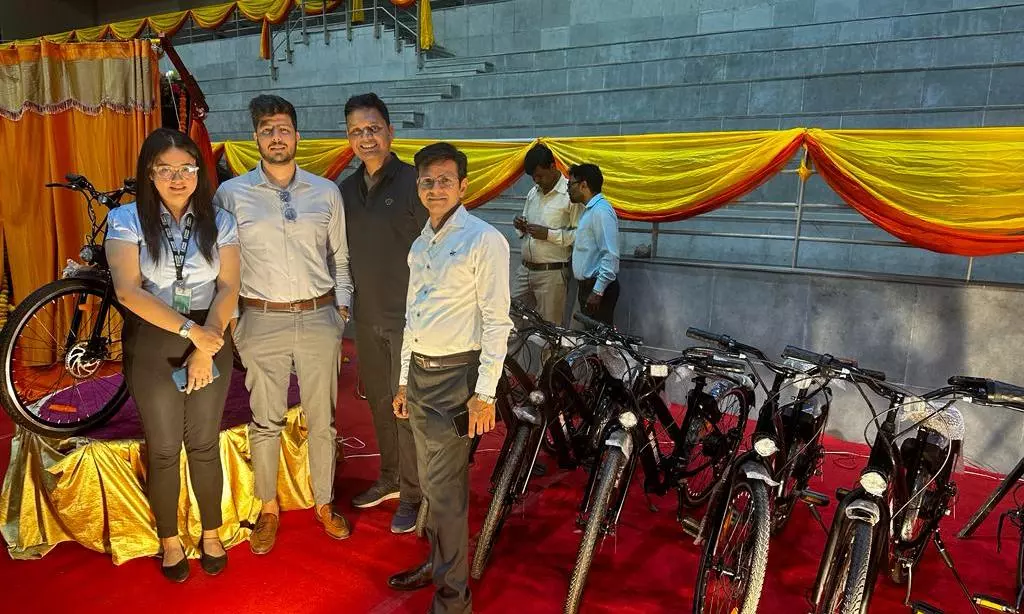 Roadcast, India's premier telematics and delivery automation SaaS platform, has partnered with Turban Mobility, a startup pioneering in public share bikes, charging station networks, Last Mile Delivery System, and Battery Swapping System in India.
Roadcast will offer Turban Mobility with the locks and App needed to deploy 620 new electric bikes as their technology partner.
This collaboration follows Turban Mobility's effort with Noida Authorities to deploy 620 electric bicycles in Noida with docking stations provided by Noida Authorities. On the 17th April, 2023, 310 electric bicycles were deployed. Turban Mobility will benefit from Roadcast's technological capabilities and the App for electric bicycles.
The collaboration was formed to deliver a last-mile connection to the inhabitants of Noida. The project's goal is to create greener, more sustainable solutions to lower the carbon impact. The bicycles may be pedaled manually for fitness or in electric mode for ease. Turban Mobility has put INR 20 crores in the project.
Anuraj Srivastava, CEO, Turban Mobility shared, "We are glad to partner with Roadcast as this will ensure seamless interaction with our customers. Their tech-based approach will help us scale up this project and make Noida greener. Revolutionizing smart cities with smart cycles is the only way forward for greener solutions and we are glad that Roadcast has come on board to help us with this initiative. We'd also like to thank Ritu Maheshwari, CEO of Noida Authorities for aiding us in the implementation of this project."

To help Turban Mobility optimize deployment for increased transparency and ease of access for their customers, Roadcast has deployed their proprietary tech for the project. Their App will ensure safe usage of the cycles including easy unlocking with the App, GPS tracking, etc optimizing operations for Turban Mobility. This will ensure that the customers too have an excellent and hassle-free experience.

"Sustainability has been at the forefront of what we do. Electric bicycles will provide Noida with green transportation solutions. It will be beneficial for Turban Mobility as well, as our tech will help them accumulate relevant data and connectivity about the vehicles. The locks will ensure GPS tracking to prevent any pilferage. We are delighted to be Turban Mobility's technology partner and aid their initiative with Noida Authorities", shared Rahul Mehra, Co-Founder, of Roadcast.