Power moves outlined in Union Budget set to fuel logistics sector's growth appetite
The Indian government which had greenlit the National Logistics Policy (NLP) last year has followed up on its vision envisaged in the policy through a spate of announcements in this year's Union Budget. Do these allow enough room for investments to trickle in and allow for scaling up of infrastructure needed to support the the logistics, supply chain, and transportation ecosystem of India? Leading industry players analyse and discuss the broad strokes of the union budget 2023 with ITLN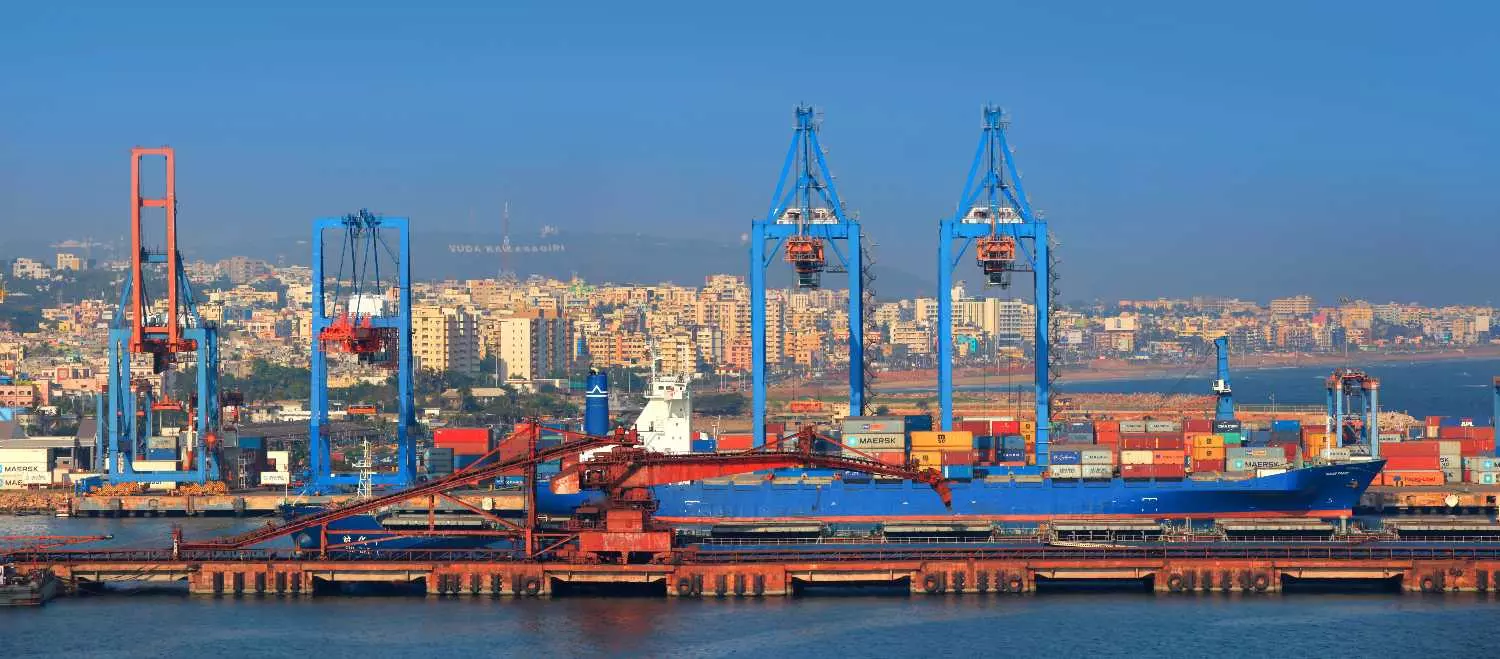 The logistics sector that was largely unorganised till recently is now poised to be a growth engine for India owing to factors like India's large consumer market, expanding infrastructure, India becoming a growing hub for global trade, increasing demand for e-commerce, rising disposable incomes and rapid digitalisation.
The Indian government which had green-lit the National Logistics Policy (NLP) last year has followed up on its vision envisaged in the policy through a spate of announcements in this year's Union Budget that allows enough room for investments to trickle in and allow for scaling up of infrastructure needed to support the the logistics, supply chain, and transportation ecosystem of India.

The logistics and supply chain industry in India is expected to grow at a CAGR of 10.5% from 2020 to 2025. In line with this, this year's budget has laid the foundation for India's continued macroeconomic growth and managed to do some heavy lifting by outlining a clear transport focussed development, funnelling investments in infrastructure, promoting green growth by transitioning to cleaner energy sources first.

As per leading industry players, the Union budget 2023 is slated to bring broad-based development and act as a growth multiplier for the economy.
The budget follows the government's vision of 'Atmanirbhar Bharat' and of India becoming a $5 trillion economy by 2025 by focusing on extensive connectivity, reducing logistics costs and with an emphasis on the greener and sustainable practices in the warehousing and supply chain networks.

By looking to build the country's logistical infrastructure through building airports, highways, and specialised freight corridors, the budget has earmarked funds for this sector's growth. This is likely to result in higher investment, private participation, and lower logistical costs.

Some of the power moves envisaged in this year's budget by the Finance Minister Nirmala Sitharaman include:

Creating Infrastructure To Build The Dream
Firstly the overall infrastructure spend is up by 33% to 10 Lakh crores, which forms 3.3% of GDP in this year. The investment of Rs. 75,000 crore, including Rs 15,000 crore from private sources, allocated for 100 critical transport infrastructure projects, for last and first mile connectivity and for ports, coal, steel, fertiliser, and food grains sectors also brought much cheer to the logistics sector.
Further the capital expenditure, dedicated to the construction and development of 50 new airports and heliports, 100 transportation infrastructure projects, and dedicated freight corridors along with highest ever capital outlay for railways to ensure connectivity gave the industry some much needed vigour and optimism.

The promotion of coastal shipping through viability gap funding is another step in infrastructural developments that have been long envisaged by previous governments. A PPP (Public private Partnership) model that encourages coastal shipping for both passengers and cargo will advance the goal of a transportation system that is affordable.

Varun Gada, Director, LP Logiscience, a Liladhar Pasoo Company, told The Indian Transport & Logistics News, "The Union budget 2023-24 announced a lot of transport focussed development, with a budget allocation of Rs. 27,482 crores for Dedicated Freight Corridor Corporation of India (DFCC) which is 75% higher than last year is a significant and much required boost to the sector. Also, the PM Gati Shakti master plan has also been adopted by the government in an effort to promote multimodal connectivity and lower logistics costs. With this budget allocation and the national logistics policy, the entire logistic industry should now strengthen. For players like us, who are looking at growth into Tier 2 and 3 regions, this infrastructure push will be instrumental in creating cost effective supply chains as well as drive overall market growth."

Amitabh Singh, Chief Growth Officer at Stellar Value Chain Solutions said, "The decision to extend a 50-year interest-free loan to state governments for one more year will enhance investment in infrastructure. The newly established Infrastructure Finance Secretariat will assist all stakeholders in attracting private investment in infrastructure, such as railways, roads, urban infrastructure, and power. By building infrastructure, a green energy ecosystem, and new-age competencies, the budget has developed the roadmap for accelerated growth, making sustainability the backbone."
Making Room For Freight Movement
The Union Budget 2023 has committed considerable resources towards infrastructure development through dedicated freight corridors, increased land, air, and sea connectivity, and technology-driven solutions for better supply chain visibility. There is also a renewed spotlight on the air cargo industry and the need for having a seamless air cargo movement.
Coen van der Maarel, Managing Director of Kuehne+Nagel India, Sri Lanka, and the Maldives told the publication, "These infrastructural investments strategically position the Indian economy for increased investments and overall growth. Furthermore, in alignment with Kuehne+Nagel's core businesses, the implied increase in freight transportation and revenue generation would help in strengthening the sector's productive capability."
Transport Focussed Development
Commenting on the transport-focussed developments envisioned, Lalit Das, Founder and CEO of 3SC Solutions said, "Emphasising the need for reducing expenditure and improving transportation, the budget holds enormous potential for the logistics sector, helping firms reach new markets, encourage innovation, and generate employment. The rise in capital expenditures and the ensuing infrastructure-building will also likely facilitate the growth of warehousing solutions and attract increased investment from the private sector."
Singh told the publication, "One of the significant announcements made in the Union Budget 2023 that will have a far-reaching impact on the logistics and supply chain industry is the enhanced capital investment outlay of Rs 10 lakh crore in infrastructure development, which includes roads and railways. The 100 critical transport infrastructure projects for first and last-mile connectivity will further boost logistics infrastructure and efficiency."

Singh added, "In addition, the proposal to build centres of excellence for artificial intelligence and roll out Pradhan Mantri Kaushal Vikas Yojana (PMKVY) 4.0 will not only help the economy leverage the power of youth but also facilitate a large-scale rollout of smart logistics powered by data-driven technologies. The proposal for a Rs 35,000 crore capital investment outlay to achieve energy transition and net zero goal will eventually help the logistics and supply chain industry reduce environmental impact and adopt green mobility."

The growth and increasing penetration of e-commerce in India's non-metro cities can only be satisfied by attaining last-mile connectivity for delivery in a less time and cost-effective manner.

Das added, "The government has allotted Rs 2.7 lakh crore to the Ministry of Road Transport and Highway, demonstrating its emphasis on comprehensive connectivity that would help the logistics sector grow.

The Urban Infrastructure Development Fund (UIDF) will be established through use of priority Sector Lending shortfall, which will be managed by the National Housing Bank, and will be used by public agencies to create urban infrastructure in Tier 2 and Tier 3 cities."
Msme Focus
The budget outlined that the revamped credit guarantee scheme for MSMEs is to take effect from 1st April 2023 through infusion of Rs 9,000 crore in the corpus. This scheme would enable additional collateral-free guaranteed credit of Rs 2 lakh crore and also reduce the cost of the credit by about 1 percent.
Another MSME friendly announcement made in the budget was that 95 percent of the forfeited amount relating to bid or performance security, will be returned to MSMEs by the government and government undertakings in cases where the MSMEs failed to execute contracts during Covid period.

Gada remarked, "Today MSMEs drive the logistics sector, the government's announcement regarding credit guarantees schemes and slightly lenient contract executions will put small businesses on the fast-paced path of growth. The focus on agriculture and food co-operatives with decentralised storage facilities, green operations, and energy transition to hydrogen power, are further aspects that will positively push the warehousing sector to adopt sustainable practices."
Steps Towards A Green Transition
The Finance Minister has announced a Rs 35,000 crore outlay for energy security, energy transition and net zero objectives. The government's emphasis on this is likely to spur investment and skill development in relevant industries and these investments are also vital spearheads in India's efforts to achieve net-zero carbon emissions by 2070.
Das told the publication, "A focus on green growth in transportation and the establishment of laboratories for developing 5G-enabled apps for intelligent transportation systems are also part of the announcements for the logistics industry. These initiatives will further India's objective of becoming carbon neutral and achieving the net-zero goal. The budget gives direction in adopting energy-efficient solutions, carbon offsetting, and renewable energy usage by the industries."

Targets in energy-efficient solutions, carbon offsetting, and renewable energy usage take the lead in key green and clean investments and achievements desired by the Union Budget 2023.

Gada said, "Globally, supply chain networks are being enhanced using AI and now with the announcement of setting up the labs for 5G enabled applications development for smart transport systems and boost green growth in transport will accelerate India's pace towards becoming Net-Zero."
The customs duty on specified capital goods/machinery for manufacture of lithium-ion cells for use in batteries of electrically operated vehicles (EVs) has been extended to the end of March in 2024 as per the budget. Gada added, "Reduction in import duties for the lithium-ion battery will further help faster EV adoption, boosting greener supply chains."

van der Maarel said, "With regards to the green industry and transitioning to cleaner energy, the moves to both increase spending and reduce costs pertaining to these sectors signal a strong shift towards India's decarbonisation. The significant capital outlay dedicated to increasing clean energy's role in India's energy mix, together with the removal of customs duties on capital goods critical to the production of lithium-ion batteries, significantly contributes to decarbonisation."

Embracing Digitalisation
Digitalisation got a major push after the FM announced the 'Entity DigiLocker' to be set up for use by MSMEs, large business and charitable trusts to store and share documents online securely.
Das told the publication, "The DigiLocker service will make it easier to securely store and share documents online, increasing the effectiveness of the commercial ecosystem. As such, the budget encourages using cloud-based systems and integrations among Indian logistics suppliers to increase efficiency and reduce losses. With AI and ML set to dominating the industry, technology integration and support from the government will become even more imperative. Hence, logistics providers and networks must also strive to achieve sustainable supply chains, keeping with the budget's emphasis on inclusive and sustainable growth for a stable and developed India. The creation of the National Logistics Policy will aid in forming a broad, multijurisdictional, cross-sectoral framework to enable more sustainable supply chain operations further."

How 2023 Stacks Up?
The world has seen an unprecedented supply chain crisis post the pandemic and many areas of business are still reeling from the aftershocks and recovering and adapting their business models to withstand such future events.
In conjunction with that, businesses have been facing the pressures from the currently fraught geopolitical climate, the Russia-Ukraine ware, inflationary pressures, muted demand and volatility in markets, which has exacerbated the growth momentum post the recovery from the pandemic years.
Despite geopolitical developments and inflationary impact, the Indian economy is showing resilience and is expected to be the world's fastest-growing major economy, according to the International Monetary Fund.

Singh concurs and says, "India is the only economy which is still poised to grow at 6.1% during 2023 due to various measures taken by the government to boost manufacturing and economy in general. While logistics and supply chain management is the backbone of any industry as it has a direct impact on the bottom-line, managing operational efficiencies and technology enablement would be key to save both cost and time."
Das however cautions, "Supply chain disruptions are increasingly likely due to the highly volatile global geopolitical landscape. The supply chain sector must develop strategies for early risk assessment and subsequent risk mitigation. Additionally, supply chain planning must be streamlined to save operating costs because inflation is at an all-time high. Supply chains are also challenged by rising fuel prices and the need to improve the sustainability of the supply chain."

He adds, "Indian shippers and logistics service providers will also be able to benefit from newly discovered excess market capacity and comparatively less expensive transportation modes when there is little to no impact on business performance due to the declining demand for all forms of transportation."

Batting for some incentives for going green in the budget, Gada said, "While the overall budget did have a lot to give on green energy and development of green business practices, something focussed on tax benefits or incentivising green initiatives by businesses would have been great. Also, capital subsidies and public private partnerships for construction of grade-A warehouses in smaller towns and developing logistic parks, is another major miss."

Integrating innovative technologies and adapting to changing environments will be critical for business leaders to navigate the challenges that lie ahead this year.

van der Maarel remarked, "In 2023, it is likely that businesses will continue to invest in digitisation and technologies that increase efficiency and improve visibility in the supply chain. This includes technologies like AI, blockchain, and the Internet of Things (IoT). These technologies can help businesses to better manage inventory, optimise transportation routes, and reduce costs."