Pharma logistics: Prioritising, protecting product integrity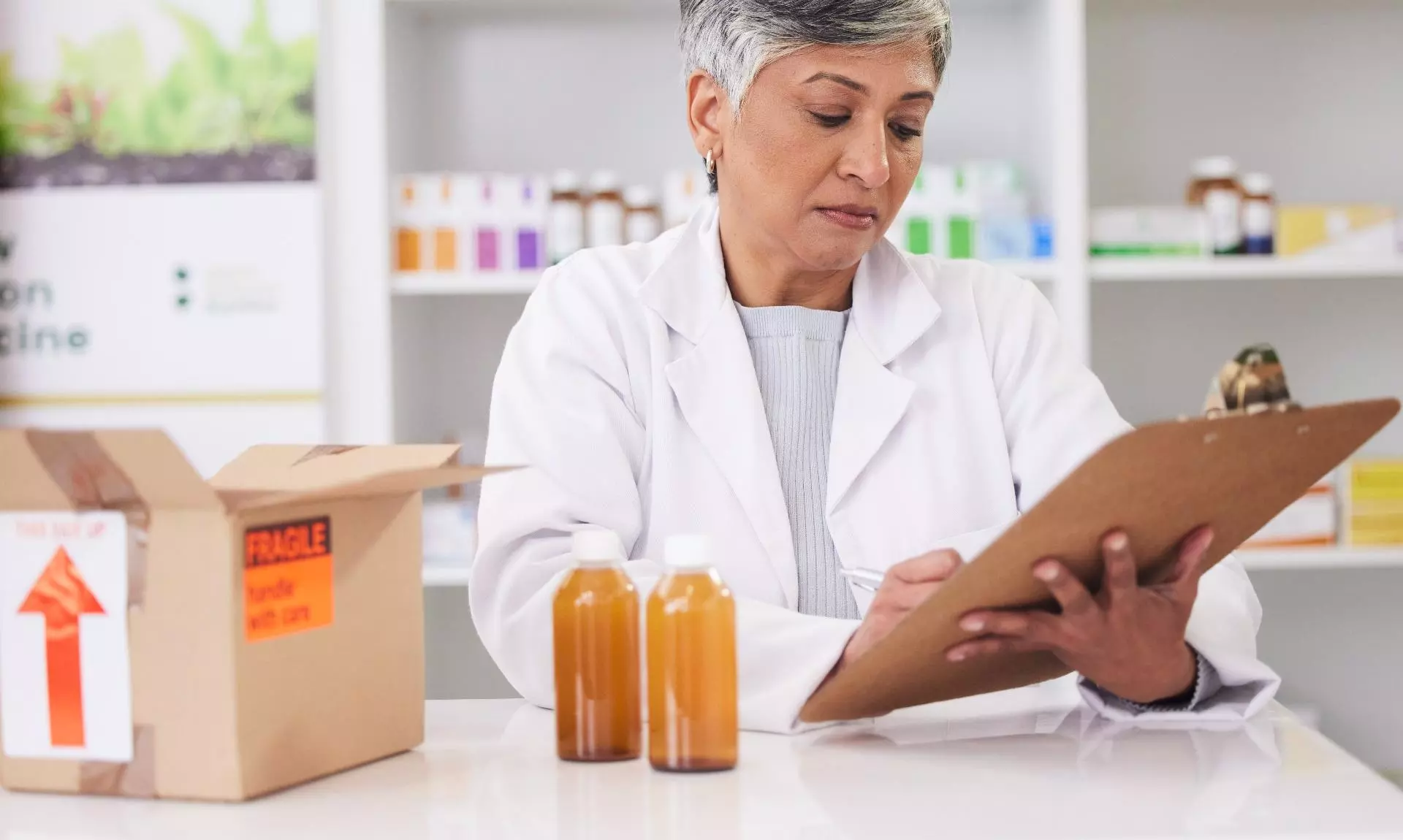 Protecting the integrity of pharmaceutical products should be the priority for any logistics or supply chain. However, there is no shortage of challenges. From regulatory compliance issues to untrained staff and from improper infrastructure to lack of transparency.
"Maintaining product integrity is the biggest challenge in pharmaceutical logistics"

This is how Dimple Parikh, Head of Inbound Logistics of the Indian multinational pharmaceutical company Lupin started explaining his challenges.
In fact, every single problem in the pharma supply chain boils down to this very issue of product integrity because they are life-saving commodities and it is people's lives that are at stake.
As he puts it, "Pharmaceutical products are made in controlled environments. Pharma manufacturers and producers know how to handle them and we have the visibility of how the material is moving at what temperature. However, as soon as it goes out from our premises to a third-party company or a logistics partner or a shipping line or a trucker, is where temperature, light and humidity affect these products."
According to Parikh, moving pharmaceuticals in India is a big challenge because logistics is too fragmented in the country.
"These are not professional companies that understand the products very well. For a transporter in India, a bulk of cotton and medicine doesn't have any difference. They carry cotton, cement bags and even medicine in the same truck and will even eat and sleep inside that same truck. Because they are not educated and don't have knowledge of how to handle the product."
These actions in the supply chain can have detrimental effects because the product can get rejected and deteriorate faster.
"We shippers are educating our partners including transporters and warehouse people how to store, how to move, what are the consequences of temperature excursions, which products should not be exposed to light and which products should not be exposed to higher or lower temperatures. We ensure that our transporters and warehouse partners have staff who understand the pharma storage requirements," he added.
One positive sign that Parikh noticed was the adoption of technology among logistics partners and its effect on the overall pharma supply chain and he also opines that technology is betting better by improving efficiency and capacity.
He said, "Earlier, the temperature data loggers were not able to sustain long journeys in India due to bad roads. They used to malfunction and give wrong readings."
"There is a lot of technology available but what we are looking for, at a relevant cost point, is being able to be predictive, preventive and prescriptive."
Vickram Srivastava, Sun Pharma
Another pharma supply chain professional, who is equally emphatic about the use of technology, is Vickram Srivastava. He is Head of Planning - Global Supply Chain at Sun Pharma.
In his own words, one of the main challenges in the pharma supply chain is how we can harness the technology to bring end-to-end visibility and drug supply chain security.
"We can leverage technology and artificial intelligence to make sure that there is visibility and transparency, especially in cold chain transport," he said.
Beyond that, he is also interested about how to ensure capacity and equipment availability with the right costing and pricing.
"In the last two to three years, rates went skyrocketing. We were paying high and were still not getting the service level," he added.
For example, credit rating agency ICRA in July 2023, while announcing that it expects the revenues of the sample set of 25 Indian pharmaceutical companies (which account for 60 percent of the overall Indian pharmaceutical industry) to grow by 7-9 percent in FY2024, post a YoY growth of 10 percent in FY2023, reported that high raw material and freight prices were a drag on margins in H1 FY2023 and these input costs have stabilised now.
He notes that there is a lot of technology available in terms of geofencing and real-time tracking but what they are looking for, at a relevant cost point, is being able to be predictive, preventive and prescriptive.
As he puts it, "How can I know before a temperature excursion or the geofencing or the drug security is at risk of breach. How can I prevent it from happening and when it is happening, what kind of prescriptive mechanisms can I have so that I can minimise the damage."
According to him, just having the information is not good enough.
If the temperature excursion has already happened it is too late and too little for me. My drugs are already at risk of being branded as not meeting the quality and efficacy standards. It needs to be predictive about what can go wrong and it needs to tell me what actions I need to take so that I can prevent it from happening. If I'm able to predict and can prescribe what needs to be done, I need to prevent it from happening."
Thus just having real-time visibility is not good enough anymore.
Emphasising the increasing need for technology and innovations in the supply chain, Srivastava notes that bigger companies that are higher up in the drug development and delivery, maturity curve are moving towards complex and more difficult to make formulations.
He said, "They are looking at biosimilars, vaccines and complex injectables, they will all have the same kind of requirements not just in terms of visibility, predictive, preventive and prescriptive, but also in terms of leveraging technology for making the transaction seamless with the logistics service providers."
For instance, DHL's white paper "Delivering Next-Level Healthcare" published in June 2023 observed the trends including the increasing individualization in life sciences and healthcare and new therapeutic approaches, including biopharmaceutical products and gene-based medicine.
The whitepaper reads, "The identified trends are reshaping healthcare delivery across various sectors of life sciences and healthcare industries, including medical devices, consumer healthcare, pharmaceuticals, clinical trials, and governmental and non-governmental organizations. These transformations place new and sometimes varying demands on healthcare supply chains, either by introducing complexity to existing processes or by necessitating the adoption of entirely new supply chain models. This includes ranging from improved visibility and distribution control over-segmentation of supply chains and distribution channels to rigorous protection of the shipments and end-to-end real-time condition monitoring – to ensure product integrity."
"We shippers are educating our partners on the consequences of temperature excursions, products should not be exposed to light and products should not be exposed to varied temperatures."
Dimple Parikh, Lupin
As Parikh and Srivastava pointed more towards the need for training among the staff who handle pharma shipments, Pratyush Kumar, Sr. General Manager, Demand Planning & Logistics Excellence, Glenmark Pharmaceuticals, wants their logistics partners to support staff with proper infrastructure and equipment at the airports and seaports.
"If we have three plants and each plant cannot dispatch the full container load, then we must have a proper infrastructure at the seaport where we can consolidate and make a full container and the temperature conditions and other good warehouse practices need to be maintained," he said.
About the processes at airports, he noted that the temperature control near the aeroplane after the customs clearance and before the goods are loaded into the aircraft is when he finds challenges.
"The cool dollies at the airports are either not appropriate to use or very expensive. The unloading at the last moment is not acceptable. If you have taken an air waybill and then at the last moment pilots decide that we have got more than enough passengers and then unload our goods. That not only disturbs our schedule but also risks the product with damages or inappropriate handling," he added.
For Kumar, regulatory compliance is the biggest challenge in the pharma supply chain because it needs to meet stringent regulatory requirements.
He said, "The pharma market is a regulatory riveted market. Compliance is about following good manufacturing practices. It's about following clearly mentioned guidelines on how to store, how to pack and how to move. Logistics partners must be aware of those guidelines and they should be prepared to follow them."
For this, he emphasised the need for trained staff who know how to maintain the necessary temperature levels and what are the handling protocols.
"Because poor training and awareness amongst staff can lead to error and lost products. We can't take chances and with pharma products lives are at stake," he said.
"Poor training and awareness amongst staff can lead to errors and lost products. We can't take chances and with pharma products lives are at stake."
Pratyush Kumar, Glenmark Pharmaceuticals
Kumar also gave an example of how Glenmark, which supplies semi-solids like ointment and creams to the United States, faced the challenges in maintaining the temperature in the air shipments.

"We switched our packaging from normal thermal covers to cold chain packing. We now apply gel bricks on our pallets, and the weight per pallet has doubled. Gel brick storage and destruction in the US is also a difficult job. Still, in order to ensure that our products are adhering to all regulatory compliances we did that," he said.
Transportation and handling of pharmaceuticals presents both challenges and opportunities for all the cold chain industry participants towards ensuring and protecting product integrity.
This article was originally published in Indian Transport & Logistics News' Aug-Sept 2023 issue.