'Packing' a punch
Many relocations and logistics players are tapping into newer verticals, even as they continue grappling with the constraints of a subdued macroeconomic environment and challenges of their own, including that of uncertain claim ratios. ITLN takes stock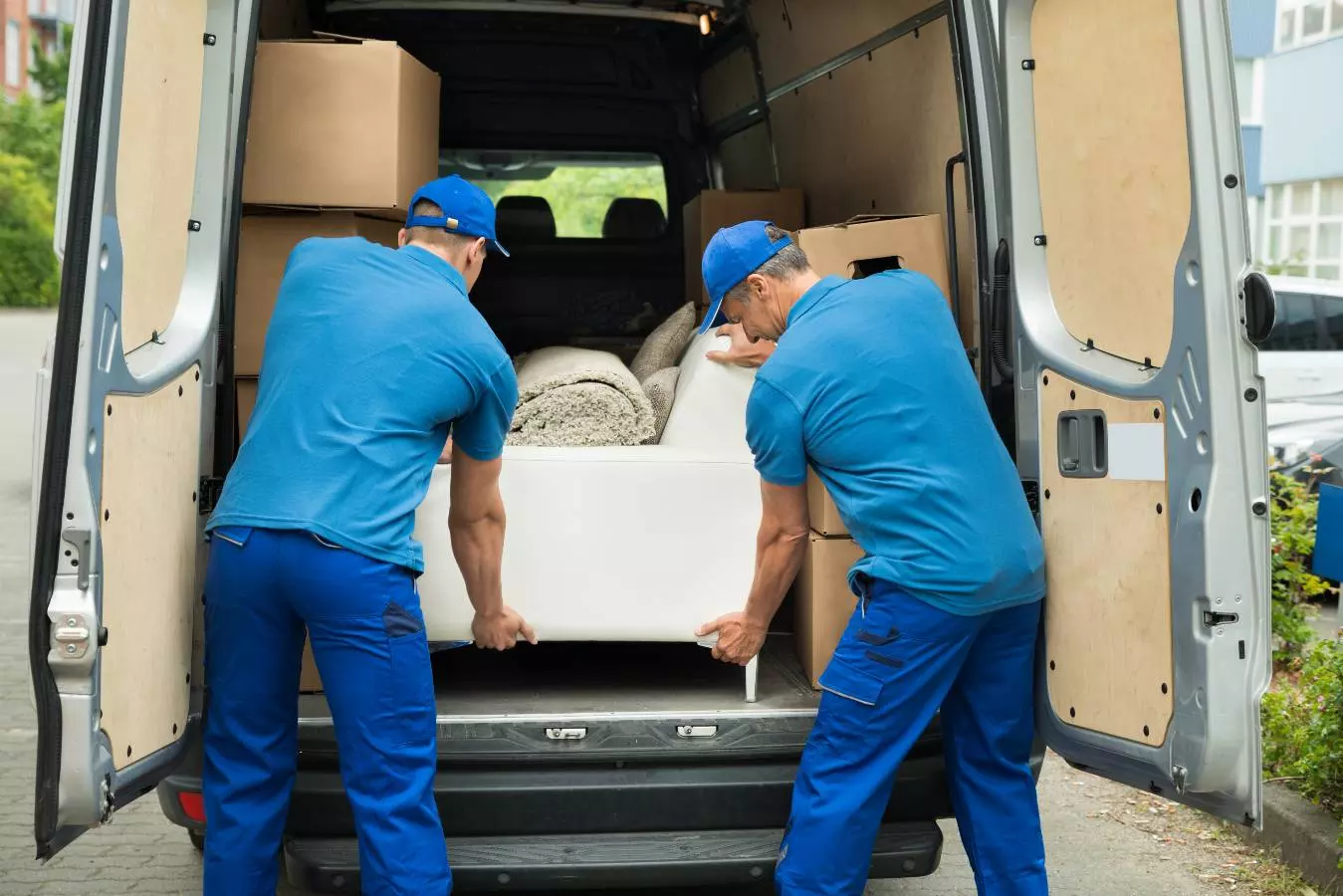 - India's relocation industry which witnessed a boom during the pandemic has grown in heft and footprint and is also foraying into new verticals. The traditional movers and packers business which had earlier looked mainly at relocating households and businesses has now grown to include several verticals like car and bike relocation, pet relocation, office, and laptop relocation, corporate relocation, overseas relocation, and fine art or artifacts relocation for both exhibitions and households.
"Relocation is evolving with changing customer needs. Some of the newer segments that we have seen are pet relocation, factory relocation, machinery shifting etc." Venu Kondur, LOBB
Industrial relocation or asset relocation is big in India considering handling and disassembling and reassembling of industrial goods and machinery need to be done with care and by professionals. Mistakes could be costly and a reason why many large enterprises look for professional asset relocation companies.
Even as relocation and migration became a megatrend during the pandemic, relocation companies branched out into several new verticals especially in pet relocations and in moving their fine arts.
New verticals emerge
Tech-based one-stop relocation platform HappyLocate is also into asset relocations, which involve doing laptop deliveries for larger corporates, pet relocations, and even international or overseas relocations. The company has recently also started international relocations to Singapore, Japan, Canada, the Middle East, and the US.
"A courier cannot do this job as you need somebody to go there physically, be at the venue and pack things in the right way. We have extended our vertical to pet relocations and international locations as well. Pet relocations are a very different ball game altogether due to the need to have vaccination, certifications, cages, or baskets. And there are regulations on that," said Ajay Tiwari, co-founder, and CEO of HappyLocate.
Venu Kondur, CEO of a Bengaluru-based domestic freight marketplace LOBB is betting big on the fortunes of these new verticals. He added, "Relocation is evolving with changing customer needs. Some of the newer segments that we have seen are pet relocation, factory relocation, machinery shifting, etc. There is a great demand for the new verticals. They are growing at a rapid 20 percent CAGR and are expected to grow more."
Shedding light on the growing verticals of fine art logistics or artifacts relocations, Simon Mason, the Chief Operating Officer & Chief Revenue Officer of Writer Relocations, a leading relocation company told the publication, "Fine art relocations/logistics had been very quiet in the past two years. Most of the art fairs or exhibitions were deferred. HNIs moving out of India carried fine art with their household goods. Volatility and rising freight charges discouraged fine art movement outside and into India. Since this is a niche premium segment categorized into non-exigency moves, most art lovers are preferring to wait. The coming years would see the movement of fine art opening business opportunities, clearing backlogs, moving back to normalcy and covering for the backlog too."
In recent years, consumers have begun demanding special and even customized care in handling, storing, packaging, and moving needs to move their family heirlooms, art, and artifacts with them.
Physical art exhibitions which had to take a pause during the pandemic are back once again and with it came the opportunity of relocating valuable artworks and sculptures.
Speaking to the publication, Bhavik Chinai, Group CEO of BVC Logistics, a leading secure logistics player said, "Fine art is a very fast growing space within India, the space itself is growing. We have a lot of HNIs who do their own house movements or their relocation, or just house to house type movements, for moving their art, paintings and sculptures and you know, very heavy pieces, just things which are difficult to replace. So that's a very exciting and growing space. It is a small yet deepening market, and hence our focus on that. We've thankfully, made inroads into dozens if not over 100 customers in these."
Aakanksha Bhargava, CEO and President of 36-year-old global relocation company PM Relocations Pvt Ltd. feels that the total addressable market potential for the art business is booming.
"Combined with the art business, the scope and potential of the art logistics business is also set to rise in tandem with the art business. Post-pandemic we have seen a lot of art installations or exhibitions being curated around the country by top galleries and artists. Also, with the international borders opening up, the scope of import and export of art for the purpose of exhibitions and sale is also set to rise," Bhargava says.
As to sustaining in the art relocation business, she explains that moving two-dimensional artwork like paintings (oil, acrylics, other), prints (canvas, wall panels, calligraphic work, photographs, etc.) or three-dimensional forms like pottery, sculptures, conceptual art, massive wood structures, and chandeliers are critical especially when the goods are of high value. "Because of this, ensuring that the art handling, crating, logistics, and secure warehousing solutions are provided in a seamless manner is a key to sustain and grow in this business segment."
However, there is a flip side. Though the industry notes that business is booming, current operational challenges are causing turbulence.
Rising input costs
With the world struggling with ongoing geo-political and economic stressors and a long-drawn supply chain crisis with no seeming respite in sight, the Indian relocation industry which grew in heft during the pandemic has also felt an impact on its input costs.
Bhargava added that there was a visible spike in air and sea freight rates. "There had been a humongous spike in the airfreight and sea freight charges which has affected the supply chain massively. The cost of a relocation job almost went up as high as four times due to the demand and supply gap which heightened given the lockdown scenario. Currently, the ocean and air freight rates are still high," she said.
As to how PMR dealt with this, Bhargava admitted that PMR did feel the pinch. However, technology came to their aid to some extent. "The spike in rates impacted us slightly. The majority of the impact was on the customers who were moving abroad. Given the situation, we had to update our customers with respect to the increase in the freight cost. Hence, the transparency in operating during these tough times helped us in moving our customers seamlessly with minimum direct impact on our revenue."
Like many sectors, the pandemic, coupled with the supply chain crisis, inflation, rising oil prices, rising ocean freight rates, and shortage of skilled workers in the logistics and supply chain sector has seeped into the relocations sector, adding to the disruptions.
When it comes to relocations, freight, transportation, and packing material costs are the three critical components that determine the relocation cost in this sector.
Mason adds, "A combination of factors has led to the higher shipping costs, with soaring demand amid stimulus packages the key. For some destinations, the freight has increased between 500 percent and 600 percent (six to seven times). Even as we pay the higher rate, there is a severe lack of availability of vessels as ports are congested. Corrugated boxes (also known as carton boxes) are a key packaging material for relocation. Kraft paper, which is the main raw material for the industry and its prices have shot up almost 90-100 percent since 2020 and almost 25 percent in the last couple of months alone. The cost of plywood (which is used to fabricate lift vans/crates) is up in the 250 percent range, since the pandemic. The reasons for the increase were the rising cost of imported raw materials due to the high freight rates and the problem of finding adequate workers to maintain production."
Mason further added, "Transportation rates between Indian cities have also risen by almost 45-50 percent. Due to a shortage of supply, the cost is further on a high. Rate agreements are not being honoured which makes pricing a bit difficult in this scenario. The impact of Covid on mobility programmes and our industry as a whole cannot be understated. From an immigration standpoint, we see visa processing backlogs and government restrictions. This results in delayed and sometimes cancelled assignments."
Listing out the challenges in cross-border relocations, Bhargava said, "Some of the biggest challenges we have faced recently are the rising fuel prices which largely affect the transport cost. The entire ecosystem is still not conditioned to work seamlessly on digitisation alone. Hence, there are several loopholes that delay the entire seamless functioning of our industry. Apart from this, incorporating sustainability and reducing carbon footprint still acts as a challenge as a lot of the government-end agencies still require hard paper documents in order to process the customs documentation request for any movement."
She added that the ongoing geopolitical crisis has compounded the challenging operational backdrop. "It was challenging to work around flight disruptions, pandemic-induced lockdown, and the geopolitical conflicts as these factors directly impacted the relocation industry. Not only do they disrupt the already fraught transportation network, but also impact the cost of moving which goes double and triple in such scenarios, owing to the appalling price hikes due to demand and supply gap."
Claims Ratio
PMR boasts of a claim ratio of less than 2 percent – derived from the quantitative auditing by the Federation Internationale des Demenageurs Internationaux (FIDI), a global alliance of quality-certified international moving and relocation companies.
According to Bhargava, data for the unorganized sector is distinctly different compared to the organized setup within the industry. "An average packing and moving company which is not governed by any quality benchmarking might have a higher number of claims in comparison to an organized setup that is governed by the quality parameters established by global industry accreditations institutions and benchmarking standards. We are governed by the benchmarking set by FIDI and are audited by their Indian partner Ernst & Young. Every three years all our documentation, as well as procedural and operational efficacies, are audited, and based on this quantitative auditing, the claim ratio is derived."
Nitin O Mahipal, CEO and MD, of Pune-based Mega Pack and Carry told ITLN that based on their own internal estimations of orders and number of claims, their claim ratio was below 0.1 percent.
"​​In our packers and movers services, we have paid a lot of attention to our quality of packaging material and employed experienced packers who ensure that each and every small item is packed well before shifting. Our three-layer protective packaging ensures that all items are safely delivered. We also focus on driver training and awareness to make sure the transportation is safe. Our claim ratio has been below 0.1 percent over the last 2 years, for which we offer comprehensive insurance as an additional service to our customers."
Unorganized sector, lack of standardization
Tiwari of HappyLocate notes that the presence of fly-by-night operators is also a problem in the industry adding to its dismal redressal ratios. According to him, 90 percent of the current Indian relocations are managed by unauthentic and local players leading to abysmal damage and redressal ratios. "Now, that defines what your redressal system, what your damage ratios and delay ratios would be," he said.
On the other side, the relocations on the enterprise side are also littered with fake quotations and a lack of standardization. "If you call any 'packers & movers' for relocating, they can give you multiple quotations in a bid to trick the enterprises," he added.
(This is the second and concluding part of our series on Relocation Logistics in India)