Join us to unlock the future of pharma logistics at GPLS 2023
Global Pharma Logistics Summit (GPLS), the premier pharma logistics conference and networking event, is back with its sixth edition and better than ever.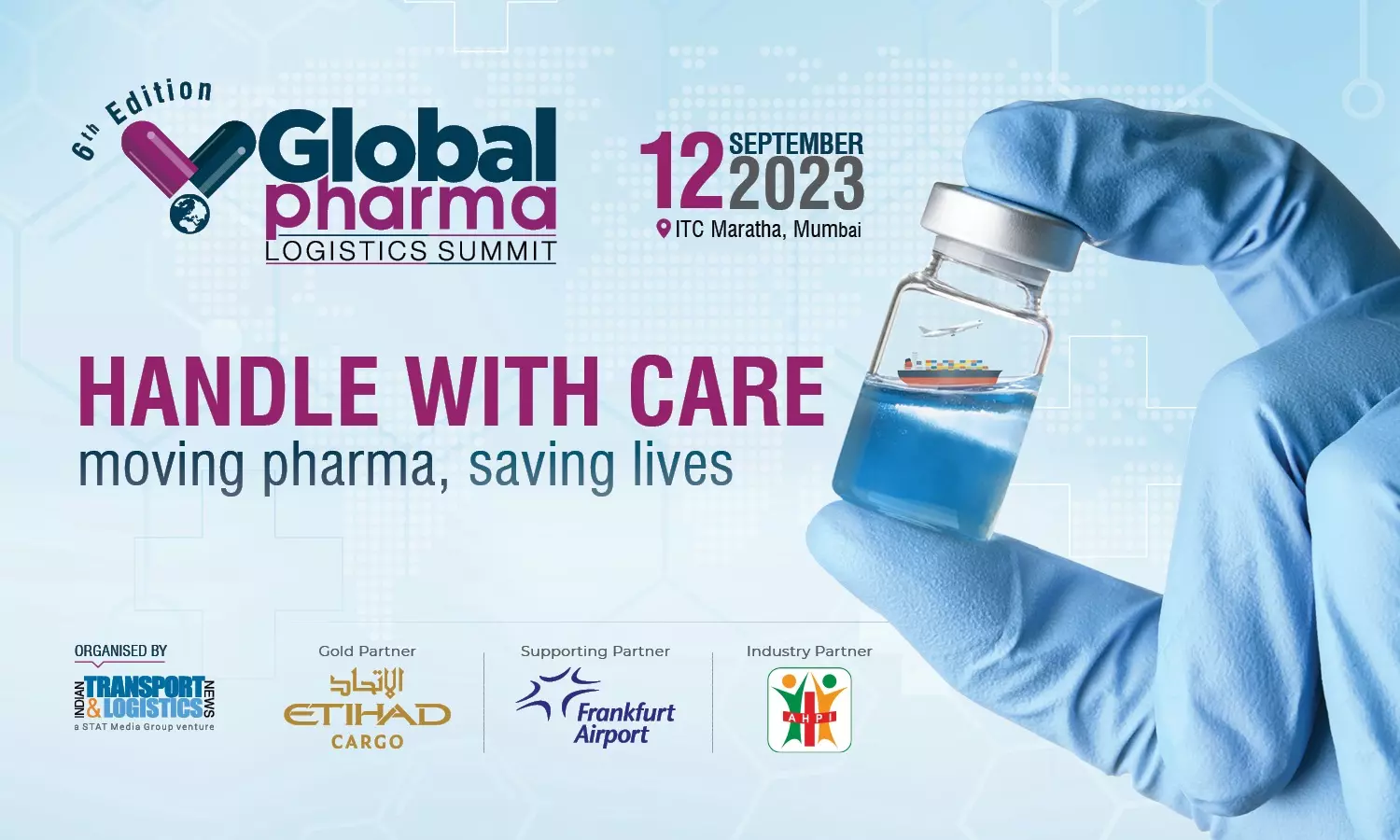 Indian Transport & Logistics News (ITLN) presents the sixth edition of the Global Pharma Logistics Summit (GPLS) on September 12, 2023, at ITC Maratha, Mumbai.

With Etihad Cargo as the Gold Partner, Frankfurt Airport as the Supporting Partner, Hong Kong Air Cargo Terminals (Hactl) as the Sustainability Partner and the Association of Healthcare Providers - India (AHPI) as the Industry Partner, GPLS 2023 promises to be an enriching experience for all stakeholders in the pharmaceutical supply chain.
This one-day conference, themed "Handle with care - moving pharma, saving lives," is designed to address critical issues, focusing on logistics compliances in the movement of pharmaceuticals.
At GPLS, we bring together pharmaceutical manufacturers, hospitals, airports, airlines, ground handlers, trucking companies, freight forwarders, customs brokers, tech companies, supply chain students, consultants, and associations under one roof.
Register Now: https://www.itln.in/events/globalpharma2023
Key business sessions:
The Indian pharma sector contributes over $25 billion in exports, but the industry faces quality concerns. We delve into how the supply chain industry can contribute to overcoming these challenges.
Shippers' concerns matter, and we explore how logistics professionals and companies address these issues to ensure smooth operations and customer satisfaction.
Hospitals play a crucial role in healthcare, and addressing supply chain gaps is essential. Discover the role logistics can play in reducing pain points for healthcare providers.
Counterfeit and damaged pharma shipments remain a persistent problem. Find out how logistics and tech companies collaborate to tackle this issue and safeguard the pharma industry.
STAT Media Group also takes pride in bringing the most important stakeholder into the logistics conference agenda: the shippers. Since then, shippers have been an integral part of all STAT Media conferences dedicated to different verticals.
For shippers, GPLS offers an ideal platform to voice their concerns and learn about cutting-edge solutions and innovations from logistics and tech partners. Logistics companies can seize this opportunity to connect with potential customers and gain insights into their evolving needs.
Even during the Covid-19 pandemic, the publications under STAT Media Group didn't stop serving the industry and helped the stakeholders by conducting virtual conferences and webinars on the movements of vaccines and other essential pharmaceuticals.
Join us at GPLS 2023 to collaborate, network, and discover the latest trends and advancements in the pharmaceutical supply chain. Together, let's shape a more resilient and efficient future for the pharma industry.