DHL, Formula E go green in India's first-ever all-electric world championship race
The first-ever Formula E race in Hyderabad, India, opens a new frontier in the mission to accelerate change toward an electric future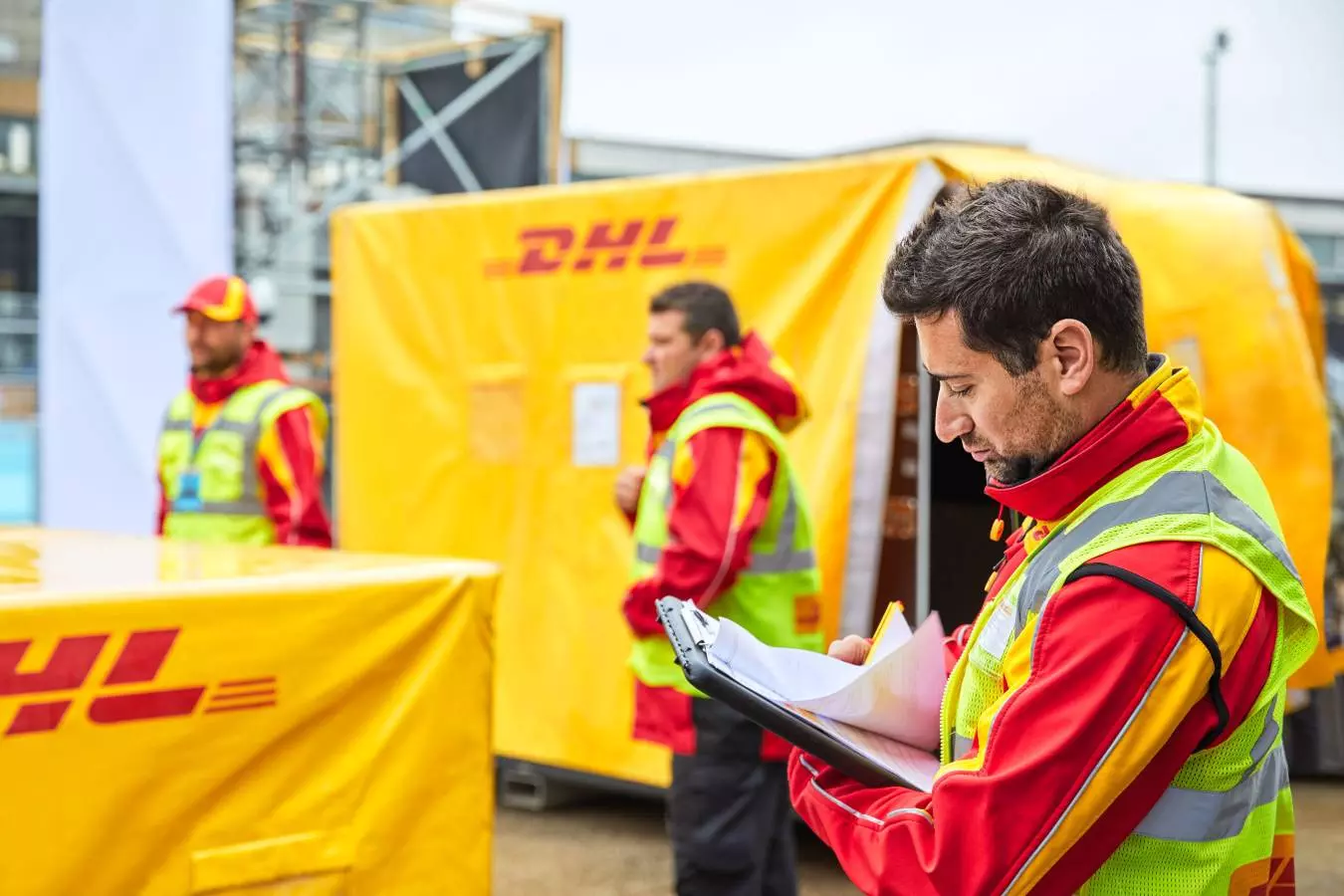 DHL, the official founding and logistics partner of the ABB FIA Formula E World Championship, is making history with Formula E this weekend as the series races in India for the first time, showcasing a positive sustainable future in the vibrant city of Hyderabad.
Through its partnership with the world's first all-electric motorsport, DHL provides state-of-the-art sustainable logistics, incorporating tailored multimodal transport, including both road and sea freight, that maximizes efficiency and reduces CO2 emissions.
Through using biofuels for all road and sea freight, DHL will travel the expected 89,100 kilometers in the Season 9 of the championship, moving approximately 415 tons of valuable freight per race, including race cars, batteries, charging units, broadcast equipment, and marketing and hospitality equipment.
DHL and Formula E will also continue to reflect their common values through the "Together Green" platform, as DHL's yellow and Formula E's blue colors combine in a vision of a greener future.
"We are leading the race towards a sustainable future, delivering results for our customers and the planet," said R.S Subramanian, SVP, South Asia at DHL Express. "As the world's premier logistics provider, we are driven by our commitment to innovation and sustainability. Our efficient, eco-friendly transportation of several critical parts for Formula E is just one example of how we put these values into action."
In the build-up to the inaugural Formula E race in Hyderabad, DHL conducted a clean-up drive near the city's iconic Hussain Sagar Lake. Additionally, DHL will also be setting up an activation booth at the Allianz Fan Village, where visitors can immerse themselves in an interactive experience through virtual reality and exciting interactive games. DHL will also launch a digital campaign that showcases its commitment to supporting Formula E and promoting sustainability.
"At DHL, we are proud to be a Founding Partner of Formula E, supporting its vision to raise awareness of e-mobility and drive the transition towards smart cities and low-carbon lifestyles. From transporting the series to engaging with fans, we are dedicated to making this exciting sport accessible to all in India. Just like on the tracks, our behind-the-scenes work at Formula E is powered by speed, precision, and cutting-edge technology," added Subramanian.
As a green logistics pioneer, in 2008 DHL became the first logistics company to commit to a measurable carbon efficiency target, pledging to improve carbon efficiency by 30% (versus 2007) by the year 2021.
This goal was achieved four years ahead of schedule, in 2016, while in March 2017 it announced a commitment to achieve net zero emissions by 2050. In 2021, DPDHL Group committed to investing 7 billion euros in clean operations and climate-neutral logistics by 2030. The funds, will, for example, be used to electrify 60% of the last-mile fleet by 2030.