CMA CGM Group in talks to buy Bolloré Logistics for €5 billion
Bolloré Group and CMA CGM engaged in exclusive talks for deal to be announced on or about May 8, 2023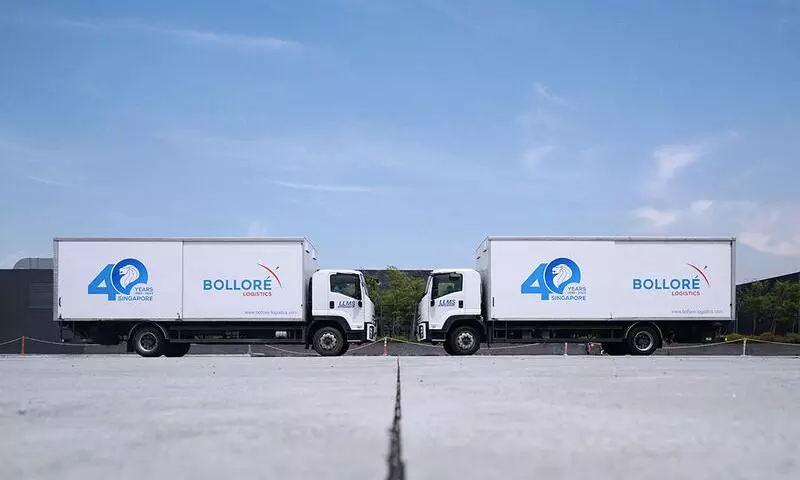 The CMA CGM Group has entered into exclusive negotiations to acquire the transportation and logistics activities held through Bolloré Logistics for €5 billion ($5.5 billion) cash free/debt free enterprise value.
"The negotiations are in line with the CMA CGM Group's long-term strategy, based on the two pillars of shipping and logistics," says an official release.
"The Group's strategy is to offer end-to-end solutions in support of its customer's supply chain needs. If a deal is reached, the acquisition would further strengthen the CMA CGM Group logistics activities."
The negotiations in no way guarantee an acquisition in the end, the release added.
The Bolloré Group confirmed that it has received a spontaneous offer from the CMA CGM Group for the acquisition of its transportation and logistics activities held through Bolloré Logistics.

"Following this offer, the Bolloré Group and the CMA CGM Group entered into exclusive talks to enable a confirmatory due diligence process and engage in contractual negotiations of a put option, based on such offer, to be issued by CMA CGM, if it so decides, on or about May 8, 2023."
The board of directors of Bolloré SE will meet today "to resolve upon the simplified cash tender offer of Bolloré SE on its own shares announced on March 14, 2023, and determine its reasoned opinion regarding the merits of the offer for Bolloré SE shareholders. It will be proposed to the board of directors to add to the €5.75 offer price (2022 additional €0.04 dividend included) and a contingent €0.25 earn-out per Bolloré SE share if the CMA CGM offer for the acquisition of Bolloré Logistics leads to the sale of the latter in accordance with the transaction terms to be agreed."
MSC Group had earlier acquired Bolloré Africa Logistics (including all of Bolloré Group's shipping, logistics and terminals operations in Africa as well as its terminal operations in India, Haiti and in Timor-Leste) for €5.7 billion ($6.3 billion).