Borzo India strengthens B2B initiatives
Courier partner will directly transfer/deposit COD amount to business account within 24 hours.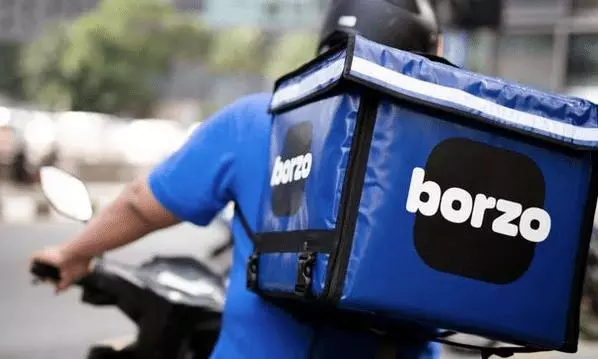 Borzo India's B2B initiatives aim to ease the supply chain burden of SMEs by providing seamless logistics operations and ensuring that parcels are delivered on the same day intra-city.
Borzo's technology ecosystem ensures that investments by SMEs to build their own supply chain infrastructure is minimal to none, according to a statement issued by Borzo India.
The ecosystem for SMEs will have 3 key differentiation:
Automation for business platform - Free API integration & CMS Modules to integrate with the App/website.

Same day COD remittance - Courier partner will directly transfer/deposit the COD amount to business account within 24 hours; and

Delivery partners are assigned in less than 5 minutes of order placing, and pickups are done within 10-35 minutes; process can be tracked in real-time.
Borzo currently serves 14 cities - Mumbai, Delhi/NCR, Bengaluru, Hyderabad, Ahmedabad, Chennai, Kolkata, Pune, Surat, Jaipur, Goa, Indore, Bhopal and Chandigarh - with a network of over 18,000 courier partners. The company has shown 100 percent increase in active couriers in 2021-2022.
"We at Borzo believe that the SME segment forms the core of the Indian economy," says Devesh Gangal, Country Marketing Manager, Borzo India. "It has been our philosophy to enhance Ease of Business operations for SMEs and become partners in their growth. Fast internet and smartphone access have changed customer perception about deliveries.
"Now, local businesses have to equip themselves to fulfil the growing same day delivery demand by being fast, precise and cost-efficient. Cities are not uniform, routes are not uniform and types of deliveries are different. So, SMEs require strong logistics support to enable their growth and push economic advancement. Our initiatives will precisely do that by adding value to business operations."
Borzo has been performing more than 3 million deliveries a month. In addition to 2-wheeler fleet partners, Borzo is now integrating truck partners to enable volumetric deliveries, the statement added.