2022 - a review of Indian logistics & 2023 - an outlook
What changed in the Indian supply chain/warehousing/tech space in 2022? And what's in store for 2023? Here's a look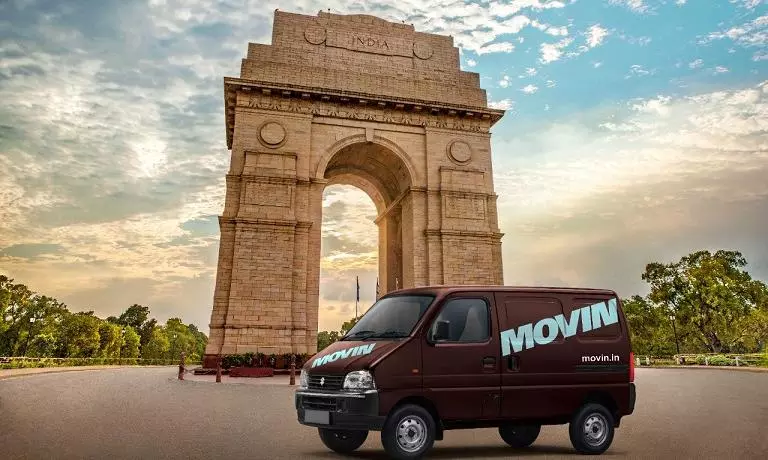 A dramatic year for the Indian logistics space - the launch of the National Logistics Policy, M&As across the industry spectrum, and growth multiples logged by various players…that's the story of 2022 with every player having a story to share…so, here we go:
"The year 2022 has been fruitful for the business. Our services are built for Indian businesses with fully predictable, day-definite service as well as express, time-definite service across the country," says JB Singh, Board Member, MOVIN Express and Director, InterGlobe Enterprises. (MOVIN is a joint venture of InterGlobe Enterprises and UPS). "Our network coverage is 49 cities and 3,000 pin codes for guaranteed time and day definite services. The business has expanded at an exponential rate to meet the ever-growing demands of the customer in the constantly expanding B2B logistics market. Prime Minister Narendra Modi's vision, which is reflected in the National Logistics policy, is well-aligned with our emphasis on speed, agility, and technology."
Snowman Logistics launched 5PL services in India in 2022, and became the first company to introduce the service in the cold chain logistics and supply chain management sector in India, says Sunil Nair, CEO, Snowman Logistics. "This has enabled us to offer a more diverse service range in response to what our customers need. We have lots of expertise in both the food and pharma industries where there are numerous complexities to manage. This makes us a preferred partner for those who want someone experienced in handling their products in the cold chain industry.
"We now offer distribution and consolidation services in addition to our existing solutions along with offering one-stop distribution services, right from the manufacturing plant to the consumption points through which we are able to add further value and enhance earnings from our existing businesses without needing to invest in infrastructure."
Vikash Agarwal, Managing Director, Maersk South Asia says: "This was a year very much unlike 2020 and 2021. We started the year with an expectation that major economies of the world would gradually relax their Covid restrictions and allow trade to flow freely, thereby easing the difficulties faced by our customers in previous years. On the contrary, in the first half of 2022, our customers were dealing with a plethora of problems like port congestion, supply-side shortages, inflation, the war in Ukraine, and shipment delays leading to an elevated cost of moving goods from one point to another. During this time, our focus stayed on offering customers with solutions such as consolidation & deconsolidation, warehousing, point-to-point cargo delivery, and green channel customs clearance that could allay their fears and help them serve their customers better.
"The second half of the year was characterised by abnormal scenarios. The consistent inflation (caused by the war in Ukraine and resulting energy crisis) severely impacted the discretionary spending of end consumers in the western markets. This led to plummeting demand for our customers' goods. The domino effect resulted in order cancellations and postponements of shipments from East to West.
"Thus, while the first half of the year was characterised by the problem of scarcity, the second half transformed into a problem of plenty. We now improvised our approach to bring agility and cost competitiveness in our solutions allowing our customers to manage their supply chains at optimal costs and sweat their assets more."
"Throughout the year, our team members have worked tirelessly to ensure that our end users' operations run as smoothly as possible," says Zaiba Sarang, Co-Founder, iThink Logistics. "They've devised solutions such as adding multiple layers of escalation for better and faster results, passing reattempt and RTO instructions through API to reduce manual intervention, establishing a control tower to identify and neutralise the threat and process gap, establishing a special operation team to cater to enterprise customers and proactive work on pickup and EDD cases."
Consumption and demand have been strong, especially in response to the rapid digitisation in the industry in recent years, says Uttam Digga, COO & Co-Founder, Porter. "Customer preferences have changed in recent years, and businesses have had to adapt accordingly. Two-wheeler pick up and drop services have become a mainstay in urban areas and have recorded a 3x growth. EVs have also become more accessible with there being increased adoption in the 2-wheeler and 3-wheeler categories. Porter has 2,000 EVs operating across five cities and this number will only increase."
"We have witnessed an increase in enquiries about warehousing projects this year," says Sneha Gurjar, Director, CEM Engineers, developers of large warehouses across India, especially North India. "Development of built-to-suit warehouses and large logistic parks have become increasingly common since the advent of domestic, multinational companies and e-commerce companies."
Rahul Mehra, Co-Founder, Roadcast says 2022 was a key year because the company raised funding, which was crucial for the next step of growth. "We worked actively towards expansion because the goal was to scale up to venture into global markets like Vietnam, Indonesia, Thailand, UAE, Saudi Arabia, Qatar and Oman. We are streamlining operations accordingly and hiring talent to ensure that we ace in the new geographies. Now we are looking at investing in R&D and technology innovation as well."
CABT Logistics invested nearly Rs 5 crore to build about 60 micro-fulfilment centres across India in 2022, says Ratheesh D, Director CABT Logistics. "This investment in micro-warehouses comes in the wake of the e-commerce and q-commerce boom, especially in a post-crisis world. The idea is to bring automation to warehousing and help companies with route optimisation.
"The second crucial and major chunk of our investment was in the EV segment. As a company and also through joint ventures with OEMs, we brought EVs on board for our logistics operations. Our aim is that 80 percent of our fleet will be EVs by 2025. We have signed an MoU with Mahindra and Mahindra for the purchase of 500 three-wheeler EVs. We are also in conversation with other OEMs for a larger quantity of orders."
"The change actually began towards the end of 2021," says Devesh Gangal, Country Marketing Manager, Borzo India. "We took a big step in unifying our global brands under a single umbrella, Borzo. Our goal for 2022 was operational synchronicity globally as well as integrating operations of other acquired entities.
"The rebranding of Borzo was a global campaign as a part of the group's growth strategy. Before this, companies in our group were operating under different names and we thought it was the right time to streamline our operations, especially when the world is witnessing a surge in on-demand deliveries.
"The re-branding exercise was conducted to integrate the company's brand perception across all countries under a single brand name to help the company optimise its marketing resources and build a universally recognizable global brand. Now, the company operates in India, Brazil, Indonesia, Malaysia, Mexico, the Philippines, Turkey and other countries under the same brand name."
Borzo (erstwhile WeFast) had raised $35 million in August 2021 in a Series C funding round as part of its growth strategy, the company. Its investors include Mubadala, VNV Global, Flashpoint Venture Capital and others.
"We've expanded our footprint in key geographies such as Mexico and the Middle East, and we also deepened our presence in the United States and Indonesia," says Nishith Rastogi, Founder and CEO, Locus. 'We continued to push the boundaries of innovation and introduced a unique offering to the market. We recently launched Delivery Linked Checkout (DLC), a first-of-its-kind integrated capability that enables retail businesses to achieve profitability in their last-mile logistics. This state-of-the-art feature, integrated with our real-world-ready dispatch management platform, enables retailers to ease their current delivery load by incentivising the end customer to choose specific slots for their deliveries. Customers can be incentivised to choose greener routes in favour of the environment and even discounted slots. Several shipping options, multiple precise delivery schedules, any-time cancellations, and even changing delivery windows make this a highly customizable post-fulfillment journey."
"2022 has been a year of change, learning and growth for us," says Deepak Tiwari, COO, KSH Logistics. "This year we opened a new multi-client facility warehouse in Bhiwandi that is spread across 1 lakh sq ft area. This has a capacity of over 3,000 pallet positions racked and ground storage is well equipped with modern infrastructure and provides real-time visibility of the supply chain along with complete integration of WMS & TMS solutions with clients' ERP systems.
"With this expansion, KSH Logistics has expanded its MCF business to two key markets of Pune and Mumbai and has taken its current capacity to over 300,000 sq.feet of warehousing space with a capacity of over 5,000 pallet positions. Over the next 12 months, the company plans on expanding its MCF network to six cities and take up the total area to 700,000 square feet with over 10,000 pallet positions and ground storage. Through our asset-light, plug-and-play and pay-per-use models, we are able to provide flexi-capacity solutions for businesses of all sizes and we intend to extend these services to tier-2 and tier-3 cities across the country."
Outlook for 2023
"MOVIN intends to build 10 more hubs as part of its plan to connect more regional centres by the first quarter of 2023. This will improve its products and increase its ability to capitalise on the growing opportunity in the B2B logistics industry," says Singh.
Last-mile delivery challenges were overcome by introducing new technologies such as drones for faster delivery, a carbon-neutral fleet to reduce carbon emissions, and optimised routes for higher productivity, says Sarang. "We can anticipate that the government's primary aim is the growth of the economy. Hence, we can expect certain policies to be introduced to reduce the cost of doing business for MSMEs, which will also reduce the cost of the logistics industry. Other than that, we can foresee a similar masterstroke like the PM Gati Shakti Plan that will help to encompass the 'engines' of growth, namely roads, railways, mass transport, and seamless multi-modal connectivity."
Demand softening might continue if headwinds such as inflation and interest rates are not controlled, adds Digga of Porter. "But there are more positives than negatives for 2023 - 2-wheeler penetration should continue to rise, we should see the real inflection point for EV adoption and the digitisation of the industry will continue driving efficiency. Unified Logistics Interface Platform (ULIP) integration should provide a more comprehensive solution to the end customer and encourage a more cost-efficient, streamlined and resilient sector overall."
The warehousing industry has a huge potential for growth, says Gurjar of CEM Engineers. "We anticipate development in tier-2 cities as well. Demand to incorporate more intelligent features, which include automation of manual processes, data capture, inventory control and data analysis, has also risen.
"Today, more than 60 percent of transactions and orders in India come from tier-2 cities and smaller towns. The e-commerce trend is gaining major popularity even in tier-2 and tier– 3 cities as they now make up nearly half of all shoppers and contribute three of every five orders for leading e-retail platforms. With a greater focus on the same-day delivery model, e-commerce companies are trying to stock more inventories closer to customers' locations to improve the quality of products upon delivery and optimise efficiency. This, in turn, increases their demand for warehousing in tier-2 and tier-3 cities."
Scaling up was one of the biggest challenges for us, adds Mehra of Roadcast, with lots needed to be streamlined operationally while scaling up. "Managing a much larger team and aligning them with the company's vision does take some fine tuning. Besides this, with funding, there is increased compliance that needs to be taken care of. As a young company, our marketing strategy was different before funding. Post-funding, with the right resources and team on board, we will be investing in branding. This will ensure that the sector is aware about the kind of work we are doing and that we are one of the pioneers of tech innovation in this space."

Automation and technological developments are currently the biggest challenges, says Ratheesh of CABT Logistics. "The market is growing at a very accelerated pace and there's a need to streamline the logistics arm with not just basic automation but with processes that help in bringing down the delivery timelines significantly.
"For 2023, our aim is to streamline route optimisation. Currently, once the customer feeds in their address, there is no software or algorithm in place to help figure out the shortest route for delivery. This does lead to energy wastage and delays deliveries as well. We are investing heavily in solving this issue and figuring out a way to optimise the route for delivery."
The increase in fuel prices in FY22 was one of our major setbacks, says Nair of Snowman. "Second, we encountered capacity shortages in certain locations where our facilities were 100% utilised. Our responsibility is to support the organic growth of our existing customers. However, due to insufficient capacity, we were unable to accommodate their growth. Everything else was as it should have been for us. We will continue to maintain this momentum of revenue growth with YTD of 40 percent and more for this year. We intend to keep the momentum going with our new pipeline and our customers' rapid organic growth."
Borzo strengthened its services by adding 18,000 courier partners in May, "and then again, to cater to the festive demand, another 4,000 were added to the workforce," says Gangal. "This only shows that the market has bounced back since early 2022 and the demand was at pre-Covid levels. Over the year, we have acquired a sizable B2B customer base and will look to focus on SMEs in the coming year. We will be focusing on doing what we do best, plugging our services effectively by assisting companies across sectors to keep their consumers happy.
"Our aim will be to add more cities in our delivery radius particularly tier-II and tier-III cities and strengthen our workforce to enable more deliveries in 2023. We will also be looking to strengthen our delivery team and services for the B2C segment by enabling more hyper-local deliveries as we expect our hyper-local initiatives to drive growth in 2023."
We have completed the initial scaling stage of a start-up journey, says Rastogi of Locus. "Our journey from here is to scale up to a "centaur" (100 million in recurring revenue). To achieve this, we will continue to fortify our product suite to deliver growth for our clients. Launching our dispatch management platform and our delivery-linked checkout capability this year was a step towards further unlocking growth for our clients, helping them convert the last mile operations from a cost centre to a revenue generator. Furthermore, we will continue reinforcing our client base in India while adding value from our strong global footprint across 30+ countries."
Competition, more players, solutions
Singh of MOVIN believes every new business brings something unique to the market, "and we are confident that our offerings are different from the other brands currently in the logistics space. Our guaranteed day & time definite services backed by best-in-class operational technology and customer experience, which includes complete visibility from start to delivery of the package, sets us apart from the rest."
Features like e-pod, customer depository of invoices and shipping are new features to experience in the B2B logistics industry, adds Singh. "India's logistics industry is yet to find its full potential, and I think there is enough space for all of us to operate and create our own niche. As an environment-conscious approach, we at MOVIN follow a completely digitised customer onboarding process which is one of its kind in India's B2B logistics space.

"Our recent expansion is a result of the tremendous response from our B2B customers across segments of apparel, electronics, IT peripherals, automotive components, healthcare, and e-commerce. Our customer experience team ensures single call resolution and a guaranteed call back to keep the customers well informed on all their queries."
Sarang of iThink echoes Singh's views when she says competition and more players is, indeed, a very positive trend. "More players entering third-party logistics means there are more and more sellers starting their online businesses. It makes the market landscape more competitive and also gives the seller power to choose. At the same time, it also pushes all the 3PL parties to improve the product and offer newer and more services other than just tracking and getting the product delivered."
The key thing to note here is that the logistics market itself is still very large and fragmented, says Digga. "Porter started as a way to fill the gap and create a matchmaking platform which could set the standard for Indian logistics. And even after eight years of work, we have managed to penetrate the market only within a single-digit percentage. I expect there to be more innovation and better tech solutions from the newer players. It can only mean good things for the industry in the long run."
In any industry or sector, one always sees new players entering from time to time, says Agarwal of Maersk. "They are often good for the industry as they bring new ideas, new ways of working and newer solutions. They also bring healthy competition that helps in the evolution of that sector. Even the customers appreciate getting access to more options through multiple players allowing them choose what suits their requirement the best.
"This does not necessarily mean that the market is getting crowded. Survival of the fittest applies everywhere, and the logistics sector is no exception. At Maersk, we have also evolved over the years, and the new players have pushed us to bring in a few ground-breaking solutions. And through our customers' feedback, we understand that most customers with complicated supply chains need the strength of a network-based, asset-owning company aided by modern technology that the new players ride on. Add to that the option of having an integrated logistics services provider, the customers really get a holistic solution that is highly appreciated, especially at times when supply chains are getting disrupted owing to factors beyond anyone's control.

"We are firmly progressing on the path of being a global integrator of logistics and helping realise our purpose of improving life for all by integrating the world. We are closely watching the developments on the digital front as well as on the asset investments by some other players. We are also investing in areas that improve our customer experience as well as offer them the scale and reach that they need."
Growing story of technology in logistics
Logistic companies will be seen using technologies like artificial intelligence, cloud, automation, robotics, block chain, big data, and IoT to provide smart and innovative logistics solutions to customers, says Sarang. "Transport Management Systems (TMS) are growing in popularity, especially among logistics firms. TMS is specifically being used to optimise routes and manage carriers. Benefit of using TMS is lowering freight expenses, tracking delivery drivers in real-time and increasing transparency in logistics. AI and ML are used for predictive analytics in the supply chain, and this is something which is grabbing attention."
MOVIN plans to invest heavily in technology in the coming years as systems and processes are built to be agile and drive efficiency thereby enhancing customer experience throughout the shipment journey, says Singh. "Data-driven, dynamic, and intelligent logistics systems will solve issues as it improves route optimisation. We are committed to using the best-in-class technology available for our time and day-definite delivery of shipments. The use of technology & analytics is pivotal to our operating model, and we will continue making investments in this area to enhance our customer experience."

The market is now a lot more accepting of digital solutions, says Digga of Porter. "I expect this trend to continue, especially with government support with the implementation of Integration of Digital System (IDS) and ULIP integration."
Roadcast is planning to work more on solutions that make driving safer, says Mehra. "We are working on tech which analyses the driver's face in real time. Variables such as fatigue and distractions can be analysed via facial recognition tech. This will ensure that drivers are safe and that logistics is a safe operation. We are developing tech that helps companies become greener. Optimising fuel consumption, adoption of EVs and cost optimisation are some of the options that help companies become greener. Utilising more EVs is helping companies increase the vehicle connectivity ecosystem. EVs provide more data as well so this is beneficial for the businesses as well. It is a smart solution and companies save on fuel expenditure as well. We are also enhancing the safety of the transportation sector with container locks. These GPS-enabled container locks ensure that there are no pilferages, especially of high value stock."
The response to the 5PL solution has been very encouraging, says Nair of Snowman. "We currently have three clients and are in the process of onboarding more. Before we proceed with further development of this initiative, we are in the process of streamlining our IT and sourcing procedures for this kind of business. Being first of its kind, it is hard for every type of customer to see the value but this is only a temporary problem. We are confident that our company has enormous potential for expansion once the value add has been demonstrated to a specific group of customers."

"If you keenly observe the segment, you will realise that Borzo is probably one of most capital efficient companies so far," says Gangal. "So, because of our technology, because of the marketplace which we are building, we do not burn that much and I think this is one of our competitive advantages right now. Since the beginning, we have based our business model on SMEs and we will look to occupy a larger market share there while also eyeing the hyperlocal segment and catering to the B2C audience in optimised ways as we are already doing. With better products and service, Borzo has been able to hold a good market share and will continue to expand despite heavy competition.
"On the tech-front, we are building anti-fraud algorithms to enhance security which will be rolled out soon via the app update. We are also continuously updating our app to resolve bugs and provide a smooth user experience to the users."
Right now, we see some monumental shifts in shipping and logistics, adds Agarwal of Maersk. "The pandemic and the massive increase in consumer demand accelerated our customers' online presence and the need for omnichannel solutions. As a result, bookings of more than $38 billion were placed through the Maersk.com platform last year, which makes it one of the world's largest B2B websites.
"During the past couple of years, we've taken a huge leap in our digital transformation which means we are ahead of our plan. This is good news for our customers and ourselves. On the one hand, our digital transformation enables us to better serve our customers by optimising and integrating our customers' supply chains. On the other hand, it releases resources at our customers' supply chain department so they can focus on their business and create greater value for their commercial pipeline and shareholders instead of spending time on supply chain management.
"Today, it is possible to book a container with a few touches on your smartphone or tablet. This was unheard of a couple of years ago when several human touchpoints on email and telephone calls were necessary to confirm an order. We're investing massively in the development of new digital tools and products that better integrate logistic solutions and make it easier for our customers to reroute or find alternative means of cargo transportation when supply chain disruption occurs.
"As the world's leading container and logistics company, we are leading the way to fix and develop the global supply chain to operate at scale, with efficiency and the ability to manage the inherent disruptions that will always surface in unexpected ways."
Technology has been playing an important role in crunching supply time, adds Tiwari of KSH Logistics. "With technology and gadgets, data is at your fingertips and it's easier to make decisions that are appropriate for your organisation. It also provides complete visibility - which helps you plug any gaps in your supply chain. We have enhanced techno-logistics systems that allow complete integration of solutions with clients' ERP systems providing real-time visibility into the client's supply chain operations and helping them save significant value on their operational costs. We intend to build on this and give clients value adds across their supply chain journey."
2023, here we come
Maersk has set out an ambitious roadmap for expanding and strengthening its landside transportation while also decarbonising logistics, says Agarwal. "At the moment we have deployed EVs for one of our customers in NCR, and are in the process of readying and deploying much more.
"We are focusing on several aspects for this including:
*Usage of rail solution for long-haul transportation of cargo
*Strengthening last & middle mile distribution network to 75 percent+ PIN codes
*A contracted fleet of 4,000+ vehicles with capacity ranging from 500 kg to 30 tonnes
*Ready-to-deploy dedicated/leased fleet for dry as well as cold shipments
*Deployment of FSSAI-compliant vehicles for the transportation of food products; and
*Transportation control towers with 24/7 vehicle visibility."
"As an integrated logistics company working in today's India, we are watching the developments closely. The government is meticulously pursuing its agenda of transforming the country from a consumption-led to an exports-led economy. This is evident through initiatives like National logistics policy, PM Gatishakti, Bharatmala, Sagarmala as well as them ensuring that logistics remains a major agenda in its G20 representation. At Maersk, we will ensure to invest in such a way that we can play a small yet significant part in the scheme of things. For domestic exporters & importers, it is imperative to get access to global destinations at a competitive transit time and cost. We will use our tech investments to improve efficiency and bring simplicity while designing sustainable supply chains for our customers."
The plan is to double our customer base in domestic and international products, says a confident sounding Sarang of iThink. "We plan to expand our offices to tier-1 and tier-2 cities across India by the end of 2023, multiple product launches have been aligned for the first half of 2023, and we plan to add 120+ members by the end of 2023.
Porter, too, is focusing on deeper penetration into tier-II and tier-III cities across multiple categories with plans to expand into the top 35 cities across India within the next two years. "In our bid to support more green and sustainable logistics infrastructure in the growing Indian logistics ecosystem, we will also be integrating more EVs into our fleet. We plan to increase the number of EVs in our fleet to 20 percent in the near future."
Nair brings in a different, bullish angle: "To deliver value, command a premium, and reduce overheads, the country must have a well-spread network. There are very few such companies for investors to invest in. Each year, we generate 50 crore in cash profit. After that, we put it toward increasing our capacity. We only borrow money from banks when we need it. Our debt-to-equity ratio is favourable, and borrowing from banks is not a problem for us."
Borzo recently expanded its full-fledged services to Pune and are expecting a 10% contribution to revenue from Pune in the next one year. ""We are operating in 14 cities, and are looking to expand to about 20 cities by mid-2023. We are also looking to introduce new modes of delivery which will propel our overall growth," concludes Gangal.
2023 trends in the last-mile logistics ecosystem will be the following, according to Rastogi of Locus.
*Sustainability to become a prerequisite, not a differentiator: One example is how businesses invest in micro-fulfillment centres closer to customers to reduce emissions and speed up deliveries. We also expect continued investment in electric vehicles, parcel lockers (automated parcel devices that serve as alternate delivery locations for dense delivery zones), and greater adoption of route planning solutions to find the optimal route. That said, sustainability will take many forms going forward.
*Increasing adoption of technology solutions: Logistics and supply chain experts predicted that after 2022, businesses would move away from survival mode and double down on future growth opportunities. The number of packages consumers order continues to rise, and logistics technology investments will allow businesses to make quick and informed decisions and differentiate their last-mile fulfilment experience. Studies have shown that by 2024, 50% of supply chain organisations will invest in applications that support advanced analytics and AI capabilities to reduce costs and increase efficiency.
*Rise in omnichannel retail: With businesses increasingly investing in omnichannel capabilities to improve delivery control, speed, flexibility, and costs, last-mile logistics is bound to become more efficient.
*Pressure on drivers in the last mile to continue in 2023: Empowerment to be a key theme: The number of parcels that households require to be delivered continues to be on the rise. In India, the problem isn't a driver shortage. In these regions, poor roads, unclear addresses, traffic jams, and a lack of detailed maps are the primary problems. A Boston Consulting Group survey mentioned that road congestion in just four Indian cities - Delhi, Mumbai, Kolkata, and Bengaluru - added to $22 billion in congestion costs. This situation worsens when there is massive traffic and when customers, who are used to on-time deliveries, feel frustrated and constantly call and ask about the status of orders. When drivers are dissatisfied and underproductive, they fail to provide a delightful delivery experience for customers. This leads to a loss of customer trust and cuts down business growth. Hence, the focus in 2023 will be to make drivers happy and empower them.