DP World, Delhi Capitals announce partnership
DP World to feature prominently on the back of Delhi Capitals official match jerseys as well as training gear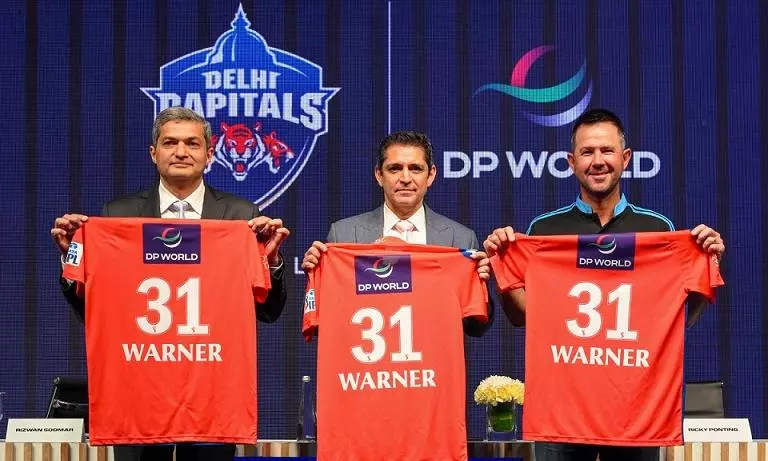 DP World, a leading provider of smart end-to-end logistics, is now the global logistics partner of Delhi Capitals.
"The new multi-year partnership will see DP World featured prominently on the back of Delhi Capitals official match jerseys as well as training gear," says an official release from DP World.
"Over the years, cricket has transformed itself with ever evolving formats unlocking enormous potential for players across the world and making the game engaging and exciting for a diverse set of audiences," says Rizwan Soomar, CEO & MD, India Subcontinent & Sub-Saharan Africa, DP World. "Similarly, DP World is relentlessly focused on innovation, constantly seeking out new opportunities to revolutionise global trade and open opportunities for our customers to grow. We are delighted to announce this partnership bringing together two leading organisations that are ready to go beyond conventional boundaries to change what's possible for everyone."
Dhiraj Malhotra, CEO, Delhi Capitals adds: "We are excited to sign a multi-year partnership with DP World. The organisation is a global leader in logistics and therefore it's a huge privilege for us to have DP World as our global logistics partner. The organisation has a strong global presence, and it will certainly help us grow the Delhi Capitals brand."
The deal is part of DP World's growing global portfolio of cricket partnerships. The company is the title partner of the DP World ILT20 in the UAE, and the naming rights partner of the DP World Lions and the iconic DP World Wanderers Stadium in Johannesburg. The company also became the title partner of the DP World Asia Cup that took place in the UAE in 2022.