Cargo significant focus for Air India; to be a major part of revenue mix
In a press conference, Air India CEO said that both India and Air India have enormous potential to become a significant international player in aviation.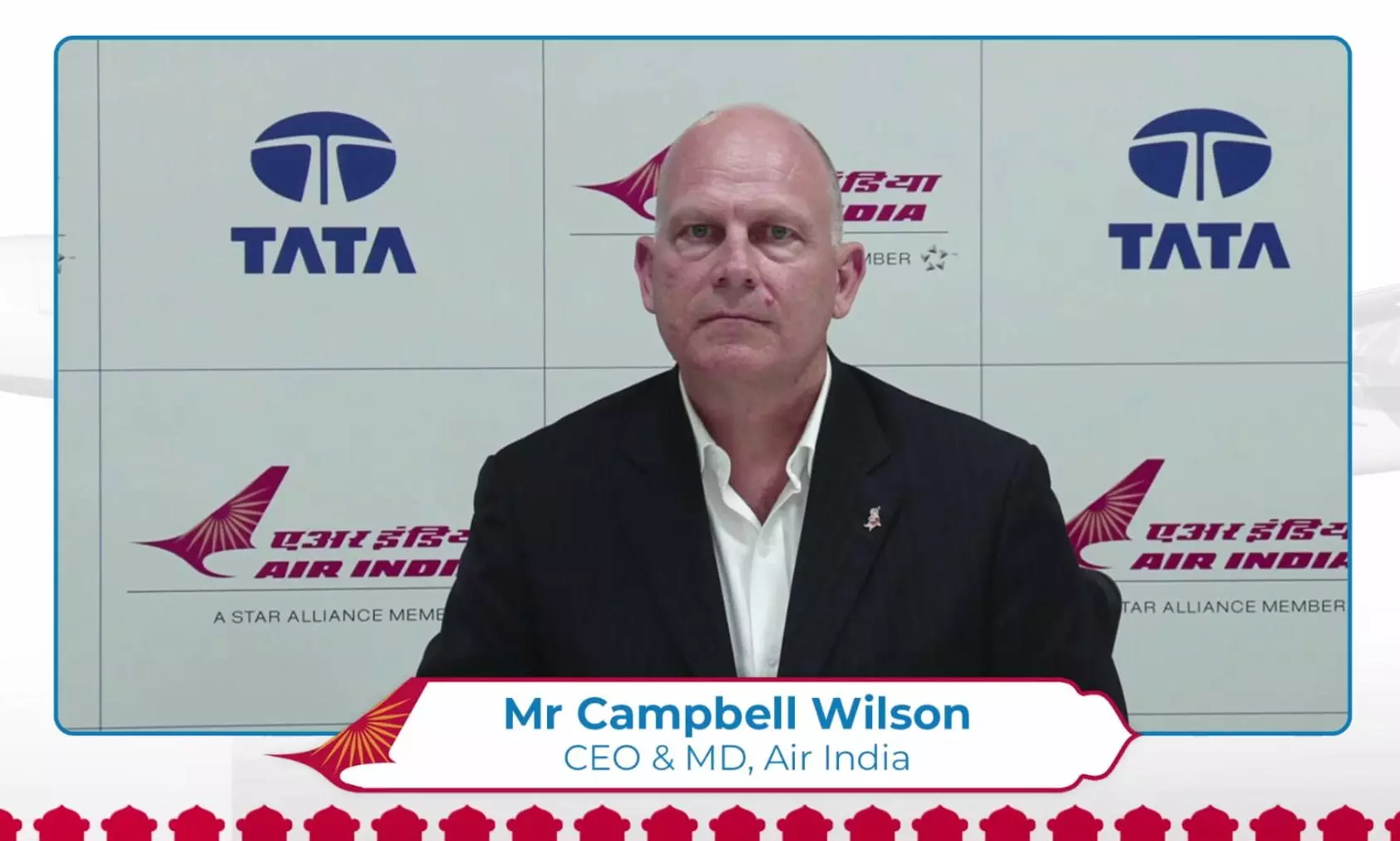 Campbell Wilson, Chief Executive Officer of Air India in an interaction with media today noted that cargo is going to be a significant part of Air India's revenue mix and it is also a significant focus for them in building up the capability and systems to take full advantage of the cargo opportunity.

"The newly ordered aircraft, particularly the wide-body aircraft, comes with a lot of belly cargo space," he said.
He was addressing the media virtually as Air India completed 12 months of transformation since privatisation. Vihaan.AI is a five-year transformation programme split into three phases "covering many work streams to tackle the business and challenge comprehensively," as Wilson said.
"We've been working hard over the 12 months since the airline was privatised, and certainly the seven or eight months since I came and want to make this vision of creating a new Air India a reality," he added.
He informed that Air India has recruited more than 1,200 professionals to their ground staff to fill in a gap left by 15 years of non-hiring.
"But in addition to this, we've recruited 300 staff and deployed them at our main airports in India and around the world, as well as nearly 2,000 cabin crew and a number of pilots," he said.
"We have invested in platforms, even as simple as Microsoft Outlook and office so that people will have the tools that they need to collaborate and be productive," he added.
Wilson noted that the carrier under Tata Group has restored 20 aircraft to service over the year and is leasing in additional aircraft to accelerate transformation both in terms of capacity in products and a network.
"In the past few months, we have commenced or announced 16 new routes. We have doubled our capacity and revenue," Wilson said.
He also spoke about the Air India integration with Vistara, Air India Express and AIX Connect and informed that the list price of the newly ordered 470 Boeing and Airbus aircraft is $70 billion.