India to build agri-airfreight corridors, to start with UK in Nov 2020
October 16, 2020: Vandana Aggarwal, senior economic adviser, ministry of civil aviation, on Thursday informed that India is organising a series of interactions to build agri freight corridors with different countries for Indian perishable exports where the Indian embassy or the high commission will be associated and will bring all the large buyers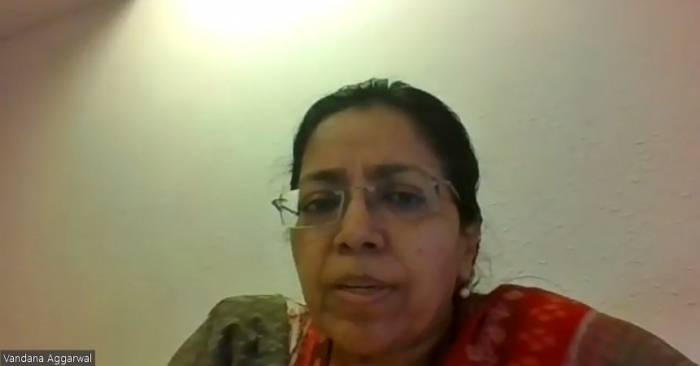 October 16, 2020: Vandana Aggarwal, senior economic adviser, ministry of civil aviation, on Thursday informed that India is organising a series of interactions to build agri freight corridors with different countries for Indian perishable exports where the Indian embassy or the high commission will be associated and will bring all the large buyers overseas.
"And we are starting this on the first week of November with UK-India agri-freight corridor meet," she said during a webinar organised by Indian Transport & Logistics News on the future perishable supply chain and the role of air cargo in particular.
She also detailed the performance of Indian air cargo during the last six months, the idea to institutionalise the 'Great Indian Supply Chain Jugaad' during the pandemic and the integration of the whole value chain of agricultural exports under the Krishi Udan scheme lead by the ministry of civil aviation.
"In September 2020, the Indian air cargo was operating at 85 percent of what it had in September 2019. I appreciated the Bengaluru International Airport in a recent meeting called by the secretary to the ministry of civil aviation as they handled 100 percent cargo in September compared to what they had in September 2019 and in fact showed a growth of 4.5 percent in international cargo," she noted.
"From the Krishi Udan perspective, Chennai Airport did very well and showed a growth of 18 percent compared to last year. Varanasi, Lucknow, Patna, Mangalore, Surat and Amristar also did very well in exports. But the domestic movement is still struggling due to the high freight rates," she explained.
Calling it as the 'Great Indian Jugaad', she also went on about government intervention during the lockdowns to fix the supply chain. "We used to have six freighter aircraft and now we have 18 dedicated freighter aircraft moving around. The central government approved 150 passenger aircraft for cargo-on-seats operations. We had all the stakeholders coming together and fixing the glitches during the testing times and we are working on to institutionalise the same cooperation," she added.
She also revealed the plan to 50 percent subsidise the air freight rates and air cargo terminal operational costs by for the agri commodities moving from North-Eastern states. The virtual event was presented by Kempegowda International Airport, Bengaluru, is in collaboration with Agility and supported by industry organisations Air Cargo Agents Association of India (ACAAI), Air Cargo Forum India (ACFI) and Bangalore Custom House Agents Association (BCHAAL).