How express logistics is making your Diwali happy this festive season
With evolved customer expectations for faster delivery of e-commerce, the emergence of tier 3 and tier 4 cities as consumer hubs,  increased technology interventions and more than triple the workforce, this Diwali is slated to be a gamechanger for the segment thanks to the improved logistics backend of express logistics companies.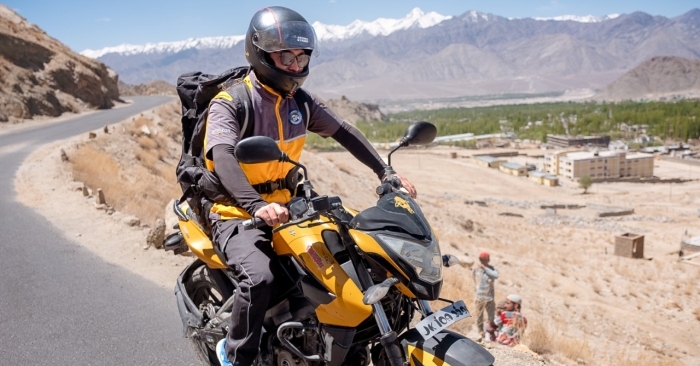 November 4, 2021: In a recent report, noted Bangalore-based management consulting firm RedSeer had reported that the leading e-commerce platforms will clock over $9 billion gross merchandise value (GMV) during the festive season starting from October and petering out in January, which is a growth of 23 percent.
In the first week of festive sales that typically begins from October 2-5, 2021, e-commerce platforms including social commerce and grocery players garnered close to $2.7 billion in sales, according to the RedSeer report.
The report also predicted that deliveries will come down by 5 hours (12-15 percent) Year-on-Year (YoY) with e-commerce companies opening new warehouses.
For example, Flipkart in September announced its festival season preparations which included 66 new fulfilment centres across the country (covering 10 million square feet area and around 20 million cubic feet of storage space), 1,000 new delivery hubs to strengthen the last-mile delivery, and direct seasonal employment for more than 1,15,000 people.
It also added a strengthened Kirana delivery program by onboarding a total of more than one lakh local general trade stores as delivery partners and expanded its daily essentials quick doorstep hyperlocal delivery service namely - Flipkart Quick to three new metros - Kolkata, Chennai and Mumbai.
Leading e-commerce giant Amazon also stepped up operations in lieu of the festive season. It has increased its storage capacity by 40 percent with more than 60 fulfilment centres in 15 states offering 43 million cubic feet, strengthened its delivery network with the launch of new delivery stations in states like Uttarakhand, Assam, Gujarat and Karnataka.
What's more, it has onboarded 28,000 Kirana partners in close to 420 cities who will deliver customer orders, double the processing capacity of its daily essentials and groceries delivery service Amazon Fresh with more than 35 such specialised centres across 14 cities in India.
Abhishek Bansal, CEO and co-founder, Shadowfax Technologies noted that the customer expectations are also moving towards faster deliveries. "As consumer preferences and expectations have evolved with the development of the ecosystem and digital maturity, they are seeking convenient experience-related parameters such as faster delivery and safety and hygienic experience. Moreover, consumers are willing to pay for faster deliveries."
Even as the whole country will be in the throes of celebrating festivities, most businesses and platforms will be engaged in improving operational efficiencies and, most importantly, their logistics capabilities to move and ship goods out to their customers.
This is the most important period for express logistics companies not just in terms of generating revenue but also in proving their ability to scale up. Managing logistics during the festive season is easier said than done, as the volumes tend to go up, as do the need for more capacity, storage, sorting, packaging, human resources, training, and delivery capabilities.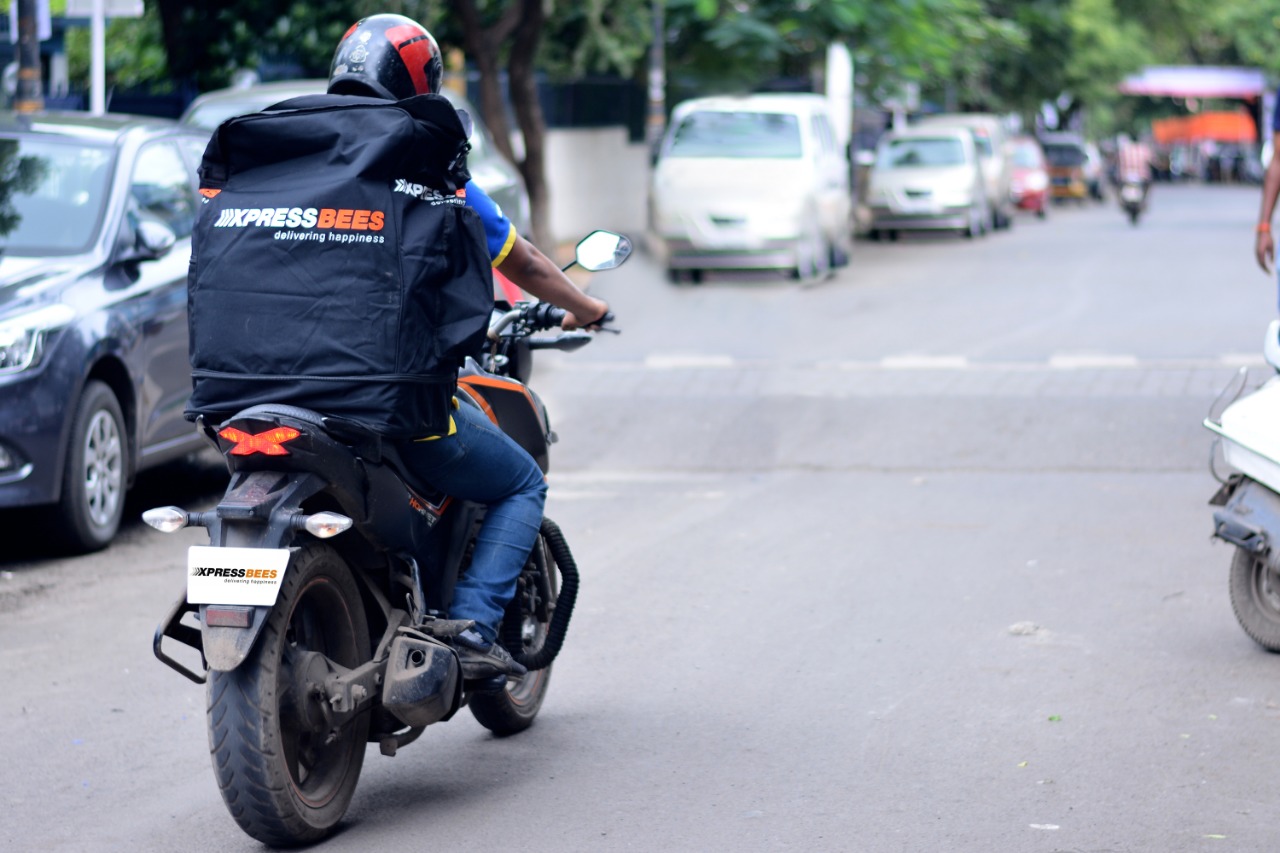 Harshal Bhoi of XpressBees: "It is also a test for tech-enabled express logistics companies to prove the scalability of their model as the volume goes up to 2 or 3x at the aggregate level"
Express companies step up festive game
Harshal Bhoi, chief business officer, XpressBees, said, "In terms of revenues, October, November and December numbers tend to go up to 1.5x compared to regular months. During the Diwali (November) month, it even goes up to 1.6x. The number of volumes or shipments will also be close to 1.7x compared to a normal month."
XpressBees began preparing for the festive season six months before by getting the infrastructure like warehousing, delivery centres, handling equipment, IT devices and resources ready.
"It is also a test for tech-enabled express logistics companies to prove the scalability of their model as the volume goes up to 2 or 3x at the aggregate level," he added.
WareIQ is another e-commerce fulfilment company, which allows online brands in India to offer Amazon Prime-like D2C logistics on their website and the marketplaces.
Harsh Vaidya, founder and CEO of WareIQ, said, "Compared to the previous festive season, this one will have what is called revenge buying. During the lockdowns, people were at their homes and tended to underspend on categories like fashion or apparel and travel or luggage. Now they will tend to indulge in revenge spending on items since now there is an option to do it."
Multiple brands in every category are competing for a dominant market share during the festive season.
While the product is one part of it, they are also competing on the experience where the shipping and post-purchase experience becomes very critical. Vaidya said, "The network design for the festive season also looks very different as we have to estimate the volume that is moving to specific regions and spread the inventories across the network so that they are in proximity to the end customer and able to beat service levels."
Shadowfax is one of the largest on-demand tech-enabled gig marketplaces that help enterprises outsource last-mile tasks.
Bansal adds, "Following our on-ground research, internal projections based on historical data and conversations with our clients, we expect 100 percent growth vs BAU (Business as usual) volumes in this festive season."
"Our strong delivery network across 600+ cities, streamlined and tech-enabled processes, spacious sorting and delivery hubs centres and specially trained workforces in Covid safety protocols are key growth drivers for us," Bansal added.
Shyplite is another 4PL AI-powered logistics automation and fulfilment platform enabling businesses to automate their logistics and increase shipping efficiency by providing a single-window platform integrated with multiple carriers.
"We are a fast-growing company with a 200 percent surge in volumes every year since inception. During the festive season, the demand and shipment numbers increase by up to 50 percent," said Sugam Jain, founder & CEO, Shyplite.
"To cater to the festive surge, we have already set up a few fulfilment centres that are placed across Delhi, Mumbai, and Bengaluru. We are also scaling our per day fulfilment capacity across all centres and we are also hiring for 100+ positions across verticals like sales, servicing, and operations," he added.
COGOS Technologies is another intra-city tech-enabled logistics player. Already present in 320 Indian cities, COGOS plans to cover 400 cities by the end of this festival season.
According to Prasad Sreeram, co-founder & CEO, COGOS, elasticity and reliability are the two important things to focus on during the festive season. "You want your delivery network to be ready in new places and do the deliveries. If things don't work out, you should be able to pull out easily and that's where the elasticity comes in. The second part is reliability. We have to make sure that the service is reliable and if not both the quality and the brand both suffer," he said.
LetsTransport is the Bengaluru based last-mile tech-logistics solution provider for intrastate freight deliveries. Founded in 2015, it has boarded 100k+ trucks across India. It is working across industry sectors such as organized retail, FMCG, e-commerce, distribution and 3PL companies and especially during a festive season.
"It is simple for a brand to say what they would sell on any given day in a regular season. But during the entire Diwali season, everyone is trying to outsell their competitors with aggressive trade practices and marketing techniques. This means that your inventory levels and capacity planning are very different from what it was earlier. For example, do you need 10 trucks or 25 bikers or is it 50 in the Koramangala region of Bangalore- is something you will discover each hour because there could be a great sale that has gone live and you've seen a surge in volumes all of a sudden," says Pushkar Singh, co-founder & CEO, LetsTransport.
"At every micro-market of Bangalore, we would have 5x to 8x of our regular fleet and that's how we mitigate all the variabilities," he added.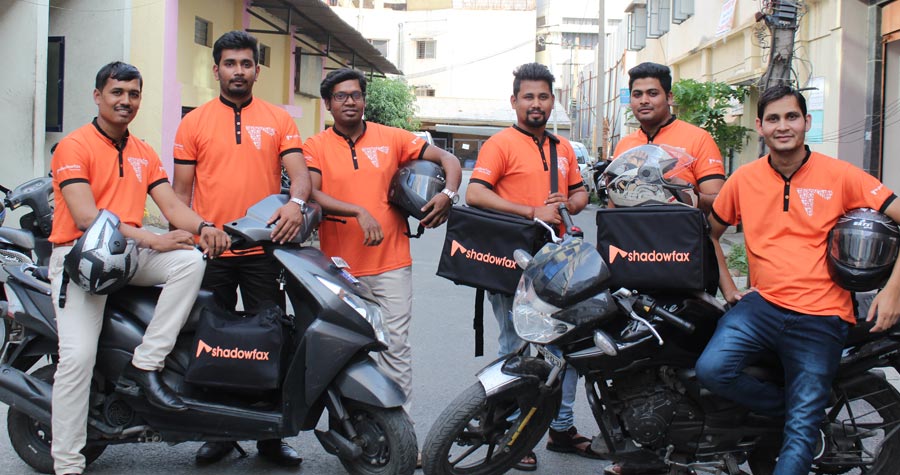 Abhishek Bansal of Shadowfax Technologies: "On average, we are looking at a 40-60 percent increase in our manpower for both riders and on-ground facility management staff"
How gig workforce powers Diwali
Logistics companies have to hire a huge gig workforce to deal with demand escalation across the business to business (B2B), business to consumer (B2C) and direct to consumer (D2C) segments. As the demand in this period is very dynamic and volatile, it will be very tricky for companies to navigate the capacity and workforce as the volume spike could go beyond the forecasted numbers.
Logistics companies typically also find it very difficult to expand and build the infrastructure in geographies where the demand is limited to this particular period- like a festival period.
Incidentally, Bhoi even chalked the last mile manpower during the festive season as "a big pain."
"It has to be managed by offering extra incentives and salaries. When the volume goes beyond 2x or 3x, there are bound to be failures. We will not get manpower just at the time of the festive season. So we have to ensure we've built a database in advance, which we have done. During the festive season, we even hire outsourcing agents for three months. We have doubled the manpower capacity for the last three months. So when I say I do 1.7x volumes at 1.5x of revenue, I do 2x in terms of hiring," he added.
WareIQ utilises its workforce for its fulfilment centre operations but they have to ramp up its capacity on picking and packing operations in the warehouse.
Vaidya said, "As this sales season goes away, it's going to flatline. A large percentage of the workforce are our permanent staff for us because of the baseline operations that we already have. For the last mile, we outsource our operations to a lot of third-party logistics companies who would be employing a lot of gig workforce."
Bansal reported that they have been actively deploying delivery partners to strengthen the Shadowfax network.
"On average, we are looking at a 40-60 percent increase in our manpower for both riders and on-ground facility management staff. We also have a large floating fleet available to be deployed for any ad-hoc requirements. Additionally, we are increasing the size of our last-mile delivery hubs, wherever required," he said.
Jain noted that with the changing dynamics of the workforce and hybrid models taking centre stage, many organizations are looking at the gig economy model to map their workforce.
"We at Shyplite are scaling our per-day fulfilment capacity across all centres, and we are also hiring 100+ positions on our payroll across verticals like sales, servicing & operations," he noted.
Sreeram of COGOS said, "Most of them will be occupied doing other deliveries however, during this season, they come on to the organized sector. So we bring them on board, we train them, and we make sure that all the deliveries are happening."
LetsTransport reports that 30 to 60 percent of e-commerce deliveries are now being powered by a gig worker who would not otherwise be full time to logistics.
Singh said, "There is a lot of dependency on the gig workforce now. It gives you the elasticity and flexibility to expand your operations. Gig workers come in different shapes and forms from a delivery boy, to a guy who's working inside of a warehouse, to your delivery associate who's accompanying someone on a truck. For us, the beauty is that it becomes a variable cost structure, which means if you're able to have partnerships with such people or such channels, you're able to expand your capacities overnight to about 5x or 6x."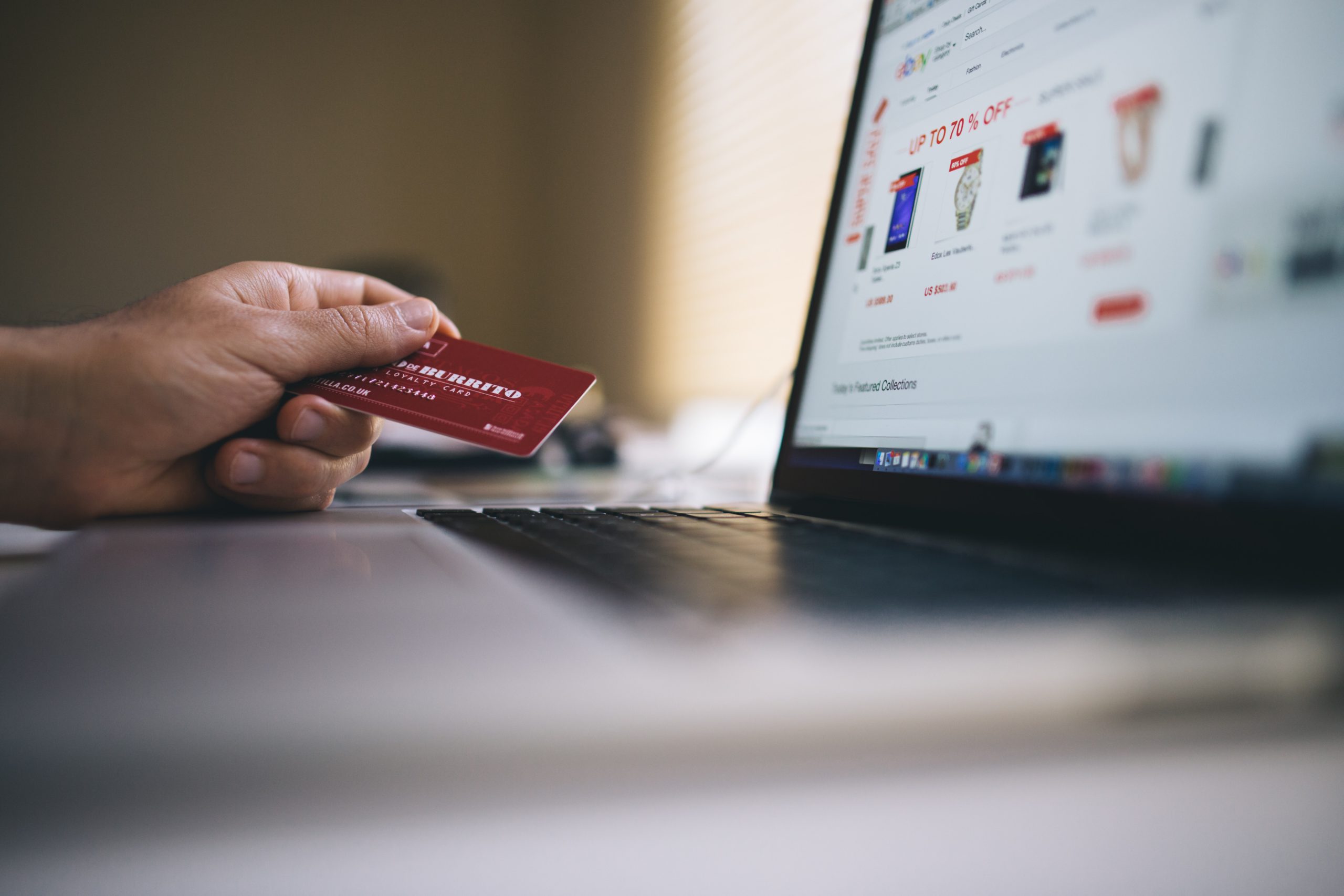 Harsh Vaidya of WareIQ: "Guwahati is an important demand centre now and we are seeing high interest among D2C brands to occupy that space and offer fast shipping services in the northeast"
The Diwali logistics map
The geography of e-commerce demand is dynamic and spread throughout the country. Even though Tier 1 consumes a lot of this demand, with increased internet penetration, use of mobile and digital bill payments, e-commerce volumes to Tier 2 and Tier 3 cities have shown a huge upward surge in recent years and, with Covid-19 pandemic, Tier 3 and Tier 4 cities had also witnessed sudden spikes.
Bhoi of XpressBees stressed the fact that e-commerce companies have seen a sudden spike of volume in Tier 3 and Tier 4 cities because people are not brought back to their respective workplaces.
"Now, the logistics companies do not know how long the demand will be there and they cannot build full-fledged infrastructure in these places. Thus they tie up with partners who can deliver in those last time locations," he said.
In fact, XpressBees has onboarded 2,800 channel partners, 3,000 agents and also tied up with 2,000 stores in the country for this festive season.
WareIQ reported that their 50 percent of order volumes currently come from Tier 2 and Tier 3 cities and then the top seven cities NCR, Mumbai, Bengaluru, Chennai, Hyderabad, Kolkata consume the rest of it.
Vaidya said, "Guwahati in the Northeast is also an important demand centre now and we are seeing high interest among D2C brands to occupy that space and offer fast shipping services in the northeast."
Shyplite's Jain noted that India generates 50 percent of revenue from less than 50 cities. "Less than 10 (Tier 1) of those cities are high volume urban locations which create demand for a last-mile delivery infrastructure. Addressing the needs of consumers in Tier 2, 3 cities which constitute the remaining 40 of the Top 50 cities contributing 20 percent of GDP while maintaining operating leverage with cost control is an even harder challenge," he said.
While noting that LetsTransport is present in 20 Indian cities including major Tier 1 and Tier 2 cities, Singh said, "Tier 1 has always been a great consumption market. What we've seen going very well is the penetration of e-commerce in Tier 2, Tier 3 and Tier 4 cities. This means if we were delivering 100 packets in a day to Tier 2 or Tier 3 locations that would increase by about 4x or 5x easily."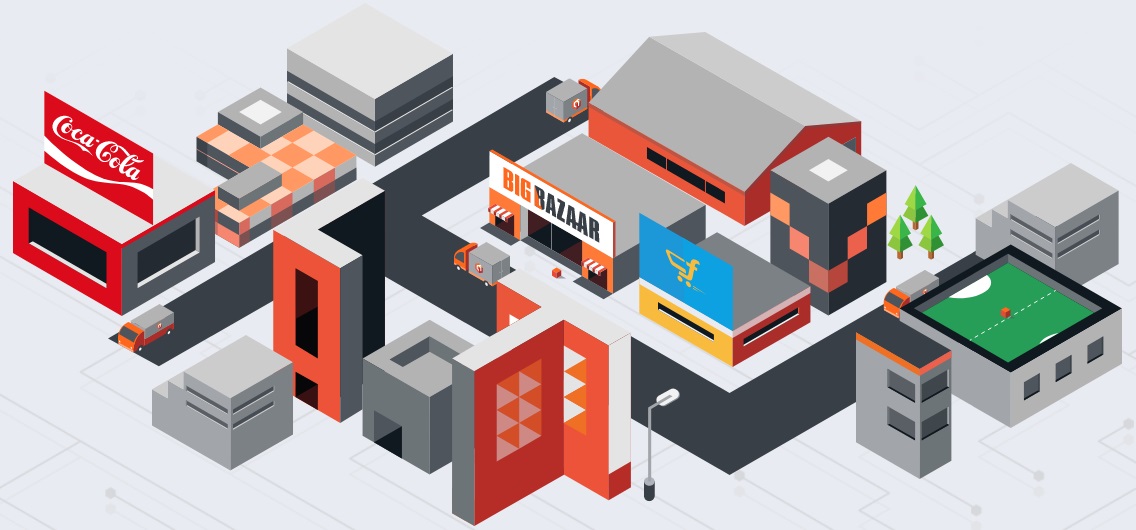 Pushkar Singh of LetsTransport: "It's a tough season for all the backend infra players but what we've learned is that data helps you build businesses and technology helps you be scalable"
Express Logistics to be tech-led
Nilesh Ghule, co-founder and CEO of the tech-logistics company TruckBhejo informed Indian Transport & Logistics News that technology has substantially contributed to business economics during the festive season by adding efficiency across the delivery miles.
"Digitalisation of documents, e-invoicing, e-way bill, FastTags for toll payments, and many such initiatives have reduced the transit time, added to the fuel efficiency, and reduced the hassles for the truck drivers," he said.
By bringing cost-efficiency, transparency, speed to the deliveries and transactions, fuel efficiency, and eliminating redundancies, technology has generated true economic value to this festive season.
"With Geo-mapping and other such facilities, last-mile delivery has become a lot smoother and effective. The e-commerce business has grown multifold thanks to the pandemic and lockdowns. People are still choosing to buy online though most of the country has opened up. At TruckBhejo, we have still maintained a delivery success rate (DSR) of 95 percent+," he added.
While it is impossible to have a data model that can accurately predict or forecast this demand, it seems like WareIQ has a solution.
WareIQ helps their D2C clients with a machine learning-based inventory placement prediction platform.
Vaidya said, "The prediction platform helps brands to determine their unique demand distribution in India. How many warehouses would make sense for them? The second part of the decision is which and how much inventory to keep in these warehouses because the demand pattern varies by geography."
When asked about his learning about the festive season, LetsTransport's Singh points towards technology.
"It's a tough season for all the backend infrastructure players but what we've learned over time is that data helps you build businesses and technology helps you be a lot more scalable," he said.
Jain quoted some of the most important challenges faced by festive logistics and how Shyplite's technology helps clients to mitigate them.
"Some of the issues any seller faces are in making time-bound safe deliveries, easy returns, faster remittances, and proper communications/tracking of products. Technology has improved over a while, and we have built systems that enable easy returns and faster remittances enabling cash flows. We also work towards building a system that can help the end customer have an amazon buying experience from our users," he said.
With the festival on everyone's mind, it is good to remember that logistics companies and their partners are delivering smiles this festive season by working tirelessly.