Former Freightify co-founders set up $3 million fund to back logtech startups
August 5, 2021: Ex-co-founders of erstwhile FreightBro, now Freightify - V. Anand Babu & Mohammed Zakkiria. A, while welcoming the new batch of investors Nordic Eye, Venture Catalysts, 9Unicorns, Blume Ventures & Tradeworks in the recently concluded investment round for Freightify also bid adieu to their association with the startup, while the othe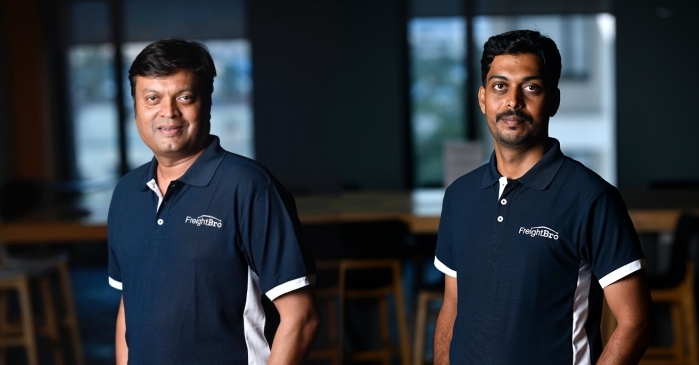 August 5, 2021: Ex-co-founders of erstwhile FreightBro, now Freightify - V. Anand Babu & Mohammed Zakkiria. A, while welcoming the new batch of investors in the recently concluded $2.5 million pre-Series A funding for Freightify also bid adieu to their association with the startup, while the other co-founder Raghavendran Viswanathan stays.
They are now setting up an innovation fund called ZAR Partners by attracting $3 million to back logtech and supply chain startups. Babu in an interaction with Indian Transport & Logistics News informed that their intention is to spread themselves to more verticals within the logistics technology by funding the right people who come up with the right ideas.
"We couldn't cultivate more verticals in Freightify for which we had a goal plan for 3-4 years which is just over. So it is time to spread on with other verticals. Since we were in the startup space for the last five years, we also noticed challenges in accessibility to funds for the right minds," he said.
Anand and Mohammed believe the experience & learning of building a logtech company from the ideation stage to generating multimillion dollars revenue can be useful for someone who is attempting to solve different problems in the same industry.
Babu said, "We are in the process of building ZAR Partners to support start-ups, create more jobs, attract more investments, and make a bigger impact in logtech ecosystem. We have set steep targets for the next two years and intend to attract funds of $3 million to fuel logistics, supply chain innovation fund to back disruptive logistics & B2B start-ups. We are sure we will have our well-wishers standing by to support us in the new journey"
Mohammed Zakkiria. A, added, "We are pleased to share that we have already confirmed two investments in this space. Our official launch and more interesting updates will follow soon."
Having spent close to 5 years since its inception in October 2016, they found pleasure in the process of envisioning an idea, which then gave life to products, attracting talent, setting up the right and capable teams, identifying key stakeholders, strategic partnerships, markets for POC before going live in 2018 for marketplace vertical.