Mumbai to see launch of one of fastest made-in-India drones on Apr 20
E-commerce Logistics Summit 2022 will be held on April 20 at Taj Santacruz in Mumbai.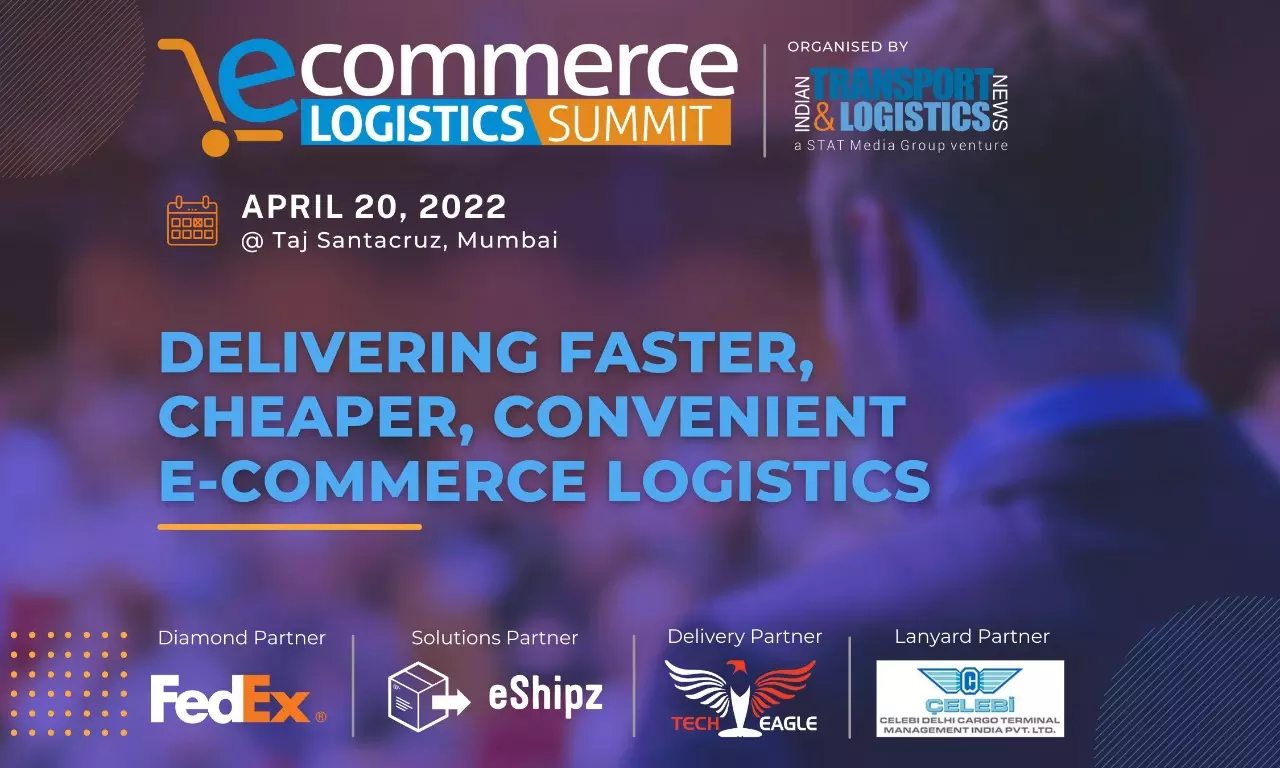 On April 20, 2022, Mumbai will witness the launch of "one of the fastest drones ever made in India" by TechEagle during the E-commerce Logistics Summit 2022 at Taj Santacruz.

Organised by Indian Transport & Logistics News (ITLN), the second edition of the one-day conference has FedEx as Diamond Partner, eShipz as Solutions Partner, TechEagle as Delivery Partner and Celebi Delhi Cargo Terminal as Lanyard Partner.
The new type of drone will be deployed for deliveries in healthcare, hyperlocal, e-commerce, maritime and defence industries. Developed by the core team of TechEagle, the idea was born back in 2015. The drone operator plans to have an end to end on-demand drone logistics airline in the near future.
Vikram Singh, founder & CEO – TechEagle, said, "This product will change the perspective of how people look at drones. Our product will stand out in the global market for sure. The capabilities and product finish are something that people usually don't expect from Indian products, and this particular machine is truly made in India."
Register here: https://www.itln.in/events/ecommercesummit2022
"Last-mile logistics is one of the most complex logistical issues. Not just in India but all across the world. It gets more difficult in hilly terrain and sometimes people die just because the medical essentials couldn't reach them on demand. To address this problem, we're coming up with a solution which will solve all pain points," he added.

The event is bringing the best minds in the Indian e-commerce logistics industry to speak, discuss and debate while it will attract attendees from the entire spectrum of the supply chain, from e-commerce platforms to technology companies, from cross border partners to the last mile enablers, from grocery movers to retail giants and from aggregators to drone operators.
The conference is designed to provide maximum value for its participants in terms of opportunities to meet new partners, assist in making business decisions and have some actionable insights. It has four different panel discussions cutting across the most important topics in the industry which include express delivery, technology innovations, news models of the business and cross border e-commerce.
The event will also have live one-to-one interviews up on stage followed by Q&A with some interesting speakers disrupting the market. Follow us on social media to get all the latest updates on the event.