Indian e-com logistics: Shifting focus from top line to bottom line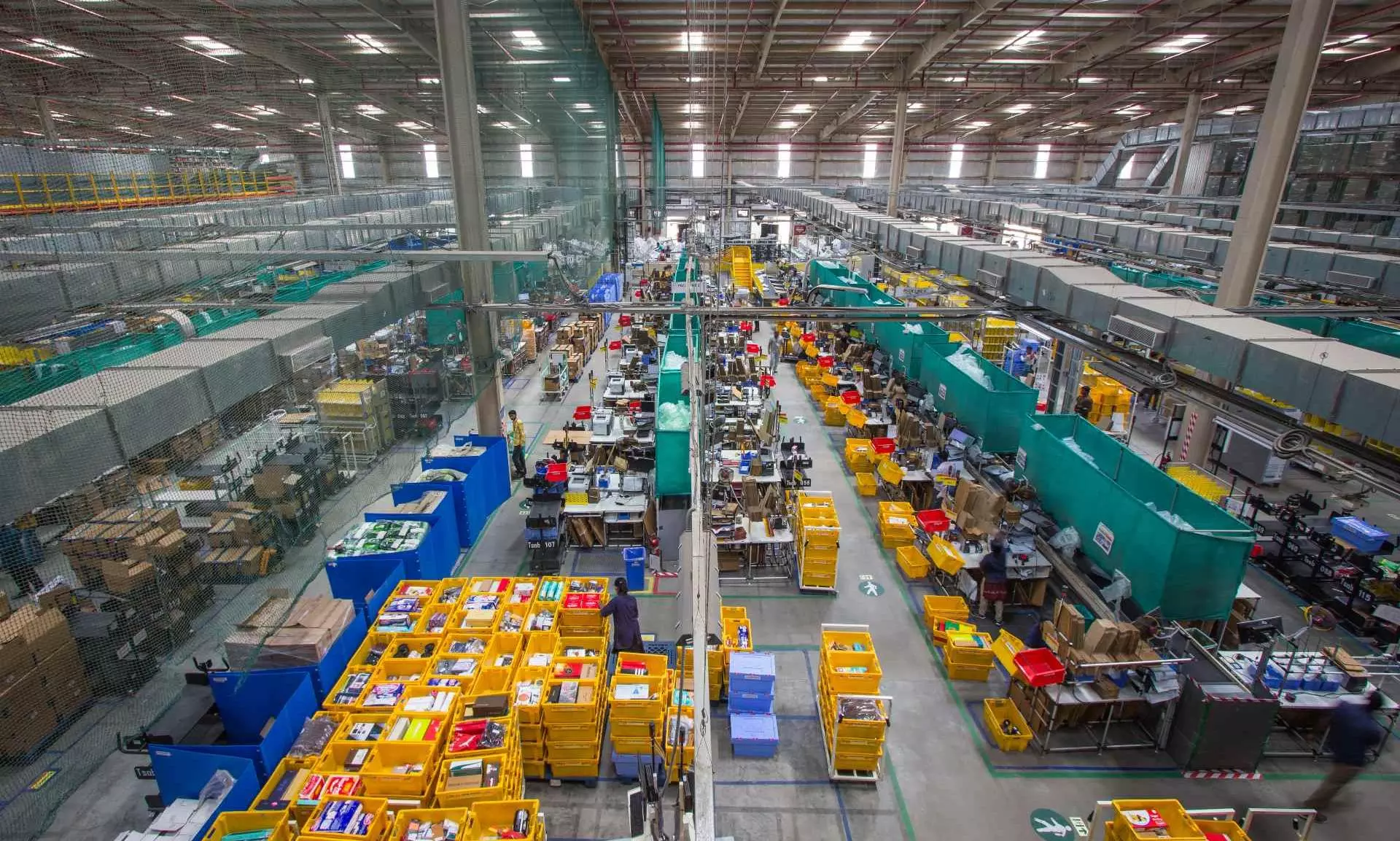 Indian e-commerce and logistics are shifting gears. But it is no more about growth or scaling up. Quite the opposite. They are scaling down and in search of profitability. Does that mean consolidations? What is the impact on shippers/sellers?
"Investments are not as free-flowing as they were earlier and everybody realised that the value of money is higher than what they thought earlier."

This is how Dipanjan Banerjee, chief business officer of Ecom Express described the current e-commerce and e-commerce logistics market in India.
He said, "Growth was put as the first vector for any decision-making earlier and not cost. Everybody realised that there has to be an EBITDA outlook for every decision. The focus is also changing towards the conservation of cash. That means a lot of marketing efforts are getting postponed, and a lot of events are not happening."
He also noted that everybody's trying to increase their net sales. "They are figuring out ways to bring down Return to Origin (RTO) from 10 percent, for example, to six or seven percent. Everybody is also getting stringent about their customer refunds. Earlier customer experience used to come before money. Now, it's not the same thing."
According to market researcher Redseer, Indian e-commerce is expected to grow at a compound annual growth rate (CAGR) of 27 percent to reach $163 billion by 2026, almost three times the growth of the overall retail market. However, in its May 2023 E-commerce Consumer Confidence Index, Redseer noted that consumption growth in recent quarters was tepid due to inflationary pressures and challenging macroeconomics. It reads, "Some slowdown was witnessed even in e-commerce growth in the last two quarters, post the mega festive quarter of Q2FY23. E-commerce has historically displayed greater cyclicality, compared to overall FMCG, driven by spikes in big sale events. However, e-tailing continued to perform better than overall retail consumption."
Banerjee also reported that the growth in e-commerce logistics this year is less attractive than in earlier years. "If earlier years gave an opportunity to grow revenue by 30 to 40 percent, it will be limited to around 20 percent this year. The growth has halved for the next 18 months," he said.
On the same line, Harshal Bhoi, chief business officer of Xpressbees, noted that the overall growth has slowed down but he is expecting 20 to 25 percent average growth this year. "So companies are expected to prioritise profitability over growth and have to be very cautious towards cash burn. Three or four years back, it was more about volume but now it is about being profitable and reducing cash burn," he said.



"Investments are not as free-flowing as they were earlier and everybody realised that the value of money is higher than what they thought earlier."
Dipanjan Banerjee, Ecom Express
There are also industry leaders that opined that it is the overvaluation that is getting cut from the industry. For example, Yogesh Dhingra, MD and chief executive officer of Smartr Logistics, said, "Over the last four years, there was so much focus on the unlisted stock. More money they used to burn, the higher the valuation used to be. But now people have understood that was not the right way of doing the valuations. Anything which was overvalued is getting cut."
However, there are also indications that targeted investments are happening in the e-commerce logistics segment. For instance, Deven Pabaru, chief business officer of the e-commerce mid-mile and fulfilment company Stellar Value Chain Solutions opined that the serious players are continuing to invest even though they won't be immediately visible, but the time and money invested is now going to see more bang for the buck. "So the focus now is to make sure that the volume increases out of a good quality infrastructure that one has already built," he said.
As e-commerce brands and their logistics service providers are shifting focus to profitability from growth and cash burn, they also need to have a clear strategy to attain this.
"It requires a lot of cross-utilisation and optimisation," pointed out Himanshu Singhal, head of business development marketing and sales of CABT Logistics, an intra-city logistics company for e-commerce. "Any new entrant in this supply chain industry for the e-commerce industry has to burn a lot of cash, but profitability can be attained in a very short span of time if the proper focus is paid on cross utilisation and optimisation of resources and deliveries," he said.
The current dip in volumes and growth will have a direct impact on e-commerce brands and their logistics service providers. How many of them will survive this funding winter or how will the turmoil shape this industry? Will there be consolidation in the market?
"So companies are expected to prioritise profitability over growth and have to be very cautious towards cash burn."
Harshal Bhoi, Xpressbees
Consolidations?
For instance, Vikash Khatri, the founder of the logistics & supply chain advisory and execution support firm Aviral Consulting, took an example of how Indian aviation ended up with just two players dominating 90 percent of the market. "I can see eight to ten players in the current Indian B2C and B2B express logistics market. However, only the three to four traditional players are profitable, sustainable and doing well. All other players are operating in losses and this will not continue for long."
It is important to see how this market will shape up after this consolidation, which Khatri thinks is seven to 10 years away, as it will determine the pricing and operation in the industry.
Another acquisition that Khatri expecting is a logistics player by Meesho. For instance, 80 percent of the volume generated by Flipkart and Amazon, two of the top three e-commerce marketplaces in India, goes to their captive logistics arms Ekart and Amazon Transportation Services (ATS) respectively. While Meesho, which doesn't have a captive logistics arm, is the single largest contributor for Indian third-party logistics (3PL) companies and accounts for 35 percent of all shipments delivered by 3PL players. "Meesho's per unit price is much lesser compared to Flipkart and Amazon and thus the pressure on logistics cost is also phenomenal. Meesho is redesigning the packaging for example to me more leaner and lighter. Can Meesho acquire somebody?" he asked.
He also noted trends like the shift from end-to-end to vendor model by Flipkart and Amazon as they are partnering with vendors only for the last mile. Thus he noted that players like ElasticRun and Shadowfax are benefiting from it. He also said, "Every B2C player is now trying to do B2B. Ekart has launched their B2B division, Delhivery already has its own with Spoton acquisition. Ecom Express is coming up with a small parcel vertical that can compete with DTDC."
Even though there are sellers, logistics and tech companies that are dedicated towards e-commerce, the supply chains often overlap with other channels as well and the difference is often visible in last mile and warehousing.
For example, Apurva Mankad, founder and chief executive officer of the transportation and logistics SaaS provider WebXpress, said, "While we are working largely in B2B supply chain and logistics over the last few years it has started coinciding with the overall e-commerce logistics quite a lot."
"In the initial days, companies like Ecom Express and Delhivery created dedicated supply chains for e-commerce but today Delhivery is the largest B2B player in India, doing everything. Supply chains are overlapping," he added.
Even though there are specialisations for e-commerce, he noted that both service providers and technology companies have to look at the entirety, not just at e-commerce as a separate segment.
Mankad also reported that the logistics companies that were overly exposed to e-commerce business are suffering. "But almost every large company understood this is not the way to go and they all started backpedalling and going towards the traditional business long back. Today, e-commerce logistics companies have a lot of B2B non-e-commerce exposure, which has gone up to 40 to 50 percent of their business, which used to be less than 10 percent three years ago," he said.
"At the end of the day, e-commerce in India is less than 5 percent of the total retail business. It is not 25 percent like China. We were expecting that five to become 10 percent. It's going to take three more years to become 10 percent. So there is no macro-level impact but at a micro level, there is the impact on the companies that did not bet right," he added.
Even amid the turmoil and slowdown, the Indian e-commerce market is growing and not going into negative territory. And there are also new trends emerging in the market which include speed, cost and reverse logistics.
"E-commerce is an established way of doing business for every company across all categories. What is very exciting is that the cost per serve is coming down."


Deven Pabaru, Stellar Value Chain Solutions
Need for speed
For instance, Zaiba Sarang, co-founder of the e-commerce logistics aggregator platform iThink Logistics, noted speed as the biggest trendsetter for e-commerce logistics in India. "Quick commerce companies like Blinkit and Zepto have changed the e-commerce landscape forever. The time of the delivery is changing to faster speeds and similarly, people are also looking to optimise the cost by making their products available at different warehouses or different stores," she said.
For example, Ecom Express has launched three new services focusing on speed: ExpressPlus, Same Day Delivery and Next Day Delivery. Banerjee of Ecom Express reported that ExpressPlus, which offers 24 to 48-hour delivery across the country through air connectivity, is witnessing a lot of adoption from Direct-to-Consumer (D2C) and Digitally native brands (DNBs) because they are trying to compete on speed and also ensuring customer experience. "There's a lot of opportunity waiting in the D2C space. The D2C brands are now finding their foot in the game and have reached a substantial amount of orders. They've semi-cracked it to win customers and consistently do it," he said.
He noted that there is a lot of expectation from a logistics company to give the kind of same experience that large marketplaces give in terms of speed of delivery. "For example," he added, "A brand that operates 100 orders a day and they sell 70 on large marketplaces and 30 on their own website or app. It has become important for them to create an experience so that 30 percent becomes 40, maybe 45, maybe 50 so that they can have a higher realisable value and not pay commissions."
Xpressbees also offer same-day, next-day and faster air express deliveries. On the same line, Bhoi of Xpressbees also noted speed as the major key performance indicator (KPI) of operations. He said, "The first KPI comes to speed. How fast have you attempted a shipment? If it's a metro, it takes 2.5 days to three days and in the rest of India, it's four and five days maximum."
While the market is excited about the e-commerce adoption in the country, it is important not to forget that it is e-commerce that made possible the robust, fast and efficient supply chain in the country. We often take for granted the very infrastructure that backs e-commerce deliveries. Now, Pabaru of Stellar Value Chain Solutions, which specialises in handling the mid-mile of e-commerce, reported that the same thing is going to the tier two, tier three and tier four towns. "E-commerce is an established way of doing business for every company across all categories. What is very exciting is that the cost per serve is coming down. And that is because all of the companies, including service providers, are working together to bring scale, speed and the right cost for the customers. That was one area which was waiting to be tackled," he said.
The last-mile logistics and hyperlocal delivery is one of the most sophisticated and important parts of e-commerce supply chains that requires tremendous attention to bring efficiency and speed. For instance, CABT Logistics is an intra-city 3PL service provider for e-commerce that focus on pick-up from the same city and delivery in the same city. Explaining the CABT's strategy to focus on intra-city rather than intercity deliveries, Singhal noted that they have a clear focus on the speed of logistics which is the future for e-commerce. He said, "We are focusing on six to 12 hours of delivery which is same-day deliveries and that is why we are more expanding in hyperlocal and same-city space rather than building my network in multiple cities and connecting them."

Beyond the need for speed, one of the biggest challenges in e-commerce business compared to the traditional retail business is in providing the customer experience. As the customers and products are located miles apart, e-commerce devoids customers from experiencing the products with their hands. Singhal informed that to fill this gap, e-commerce companies are coming up with augmented reality and virtual reality. In fact, the provision of reverse logistics itself is part of this gap in customer experience. But it also creates a logistics nightmare for many shippers.
"Profitability can be attained in a very short span of time if the proper focus is paid on cross-utilisation and optimisation of resources and deliveries."


Himanshu Singhal, CABT Logistics
The challenge of reverse logistics in CX
"Augmented reality and virtual reality are expected to be part of e-commerce very soon which means that by wearing VR headsets at your home you can experience shopping in real time. So you do not have to physically go to a store but you can sit at your place and you can experience the product you are buying," he said.
Another way in which e-commerce companies try to improve the customer experience is by allowing reverse logistics by which the customer can return or replace the products if it is not meeting his expectations. Absent in traditional retail, RTO and return are also the biggest pain points for shippers/sellers operating in the e-commerce business. RTO is when an attempt to deliver a shipment to a customer fails, as he's not responding to calls or he's not present at his address, and the delivery boy brings back that shipment.
Singhal noted that a high percentage of RTOs occur in e-commerce on a daily basis due to communication gaps with the customer. He said, "This cannot be zero at any given point in time, but, the lesser the number the better it is for a shipper."
"Another pain point is return as customers are returning products after one or two days and that is very that is a huge number. So, we are offering a very flexible and customised reverse shipment service so that it does not attract any losses to the seller," he added.
Product quality is the biggest factor to affect customer experience. The quality of a product is a significant drawback for end customers as it can severely disrupt their experience. For example, Yash Jain, founder and CEO of the e-commerce logistics aggregator NimbusPost, noted that poor product quality can lead to dissatisfaction, product failures, and a lack of reliability. "Plus, if they face issues such as frequent repairs, malfunctions, or even safety concerns, all this can result in additional costs, inconvenience, and a loss of trust in the brand," he added.
"RTO is the biggest drawback e-commerce sellers have to deal with. Delayed deliveries, fake delivery remarks by delivery partners and fraudulent orders are some of the primary reasons that lead to high RTO," he added.
Jain also pointed out that dependency on a single courier partner often leads to undelivered shipments and delayed deliveries that can significantly bring down customer loyalty and hamper a brand's reputation. "During peak seasons and sales events, companies experience a surge in volume, leading to resource constraints, increased pressure to deliver timely, and potential delays. Limited courier options further lead to limited delivery reach and the inability to boost one's customer base. Reaching remote locations poses a logistical challenge due to limited connectivity and inadequate transportation infrastructure," he said.
Meanwhile, Sarang of iThink Logistics, which is also an aggregator, projected its focus on e-commerce reverse logistics as Unique Selling Point (USP). "So our focus as an aggregator is to reduce the return for the sellers. For that, apart from giving them technology, we are also involved in their operations. In fact, we are the first one who started focusing on Non-Delivery Report (NDR) with our patented technology."
Even though there is a market correction going on, the industry is preparing for another festival peak season and is expecting big volumes to come back. There are several positive factors that can drive this growth which includes the entrepreneurial spirit of Indian youth as well the internet and mobile penetration to the large Indian population.
"More money they used to burn higher the valuation used to be. But now people have understood that was not the right way of doing the valuations."
Yogesh Dhingra, Smartr Logistics
Upcoming festival season
For example, Rahul Mehra, co-founder of Roadcast Tech Solutions, which helps e-commerce and logistics companies to automate their deliveries through digital solutions, pointed out that from big manufacturers to small businesses in smaller cities everybody wants to go online and there is huge scope for digital transformation there.
"Still 70 to 80 percent of India's manufacturing businesses are not digitised and there is a huge scope for digitization over there. Because all of these people have facilities where the manufacturers are distributing their products from the hub to different retailers, distributors are making the product online," he said. He promises the e-commerce ecosystem to have more efficient deliveries with intelligent technologies for visibility and route optimisation.
Meanwhile, Jain of NimbusPost pointed out there is a surge in mobile commerce in the country, with the increasing penetration of smartphones and affordable data plans. "This has led to a shift in consumer behaviour, as more people are now comfortable shopping online via mobile devices. In fact, the rise of social commerce has captured the attention of both businesses and consumers. Platforms like Instagram and Facebook have become popular avenues for product discovery and purchase, enabling seamless transactions within the social media ecosystem."
"Also, the emergence of vernacular e-commerce is another noteworthy trend. To tap into the vast untapped market of non-English speaking users, e-commerce players are localising their platforms, offering content and customer support in regional languages. This inclusivity has opened up new avenues for growth and expansion," he added.
Clearly, the e-commerce and logistics ecosystem is at crossroads. It can't continue to grow at the cost of profitability. It should find ways to be leaner and present positive EBITDA. It needs to pay attention to the consolidations that may shake the industry. Above all, logistics companies should understand the needs of their shippers and customer experience. Another festive season, another peak season but things are not the same in the Indian e-commerce logistics market.