DHL Express launches Service Center in Rajkot, Gujarat
February 9, 2018: International express services provider, DHL Express has launched its fourth Service Center in Rajkot. Further enhancing the company's network capabilities in the state, the new Service Centre is situated in the Saurashtra region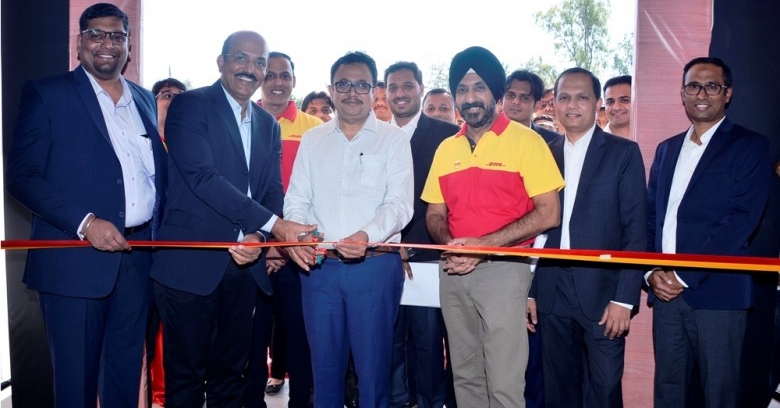 February 9, 2018: International express services provider, DHL Express has launched its fourth Service Center in Rajkot. Further enhancing the company's network capabilities in the state, the new Service Centre is situated in the Saurashtra region. The 2,518 square feet facility, which will support the growing demand for international express services in Gujarat, was inaugurated by RS Subramanian, Country Manager, DHL Express India and PG Jadeja, CMD, Jyoti CNC Automation, Rajkot.
Speaking on the occasion, RS Subramanian, Country Manager, DHL Express India, said, "Setting up our Service Center in Rajkot is a significant step towards strengthening our network capabilities in order to support our customers' growing business needs. With Rajkot set to become one of the largest automobile zones in Asia, and exports from Jamnagar and Morbi on the rise, the opening of this facility reinforces our commitment to connect Gujarat to the global market."
As a key industrial district of the Gujarat Industrial Development Corporation, Rajkot specialises in the manufacturing of automotive ancillaries, diesel engines, bearings, casting, forging, and machine tools – accounting for 60 percent of India's total production of diesel engines. The Service Center will also cater to Jamnagar, a major manufacturing hub for brass components and Morbi, India's largest ceramics cluster, which exports to the Gulf, Western Europe and South American countries. Jamnagar and Morbi export 60 percent and 45 percent of their manufactured products respectively.
The new Service Center will help customers with an extended cut off time by an hour, thus ensuring that majority of the shipments are connected and dispatched from Rajkot, Jamnagar and Morbi on the same day. Export customers will benefit by the routing of export express clearance shipments through Ahmedabad, thereby leading to a large volume of shipments getting cleared and forwarded for connection on the same day. Import customers will also benefit through minimal coordination and deliveries being attempted on the same day of arrival. Overall, customers will benefit through better handling of shipments and improved transit time performance.