Democratising Indian logistics with a trusted freight-rate referee
In an exclusive interview, Raj Saxena, founder and CEO, LogisticsNow talks to Indian Transport & Logistics News about the logistics industry in the country, the relevance of a freight benchmark, and the data-driven intelligence.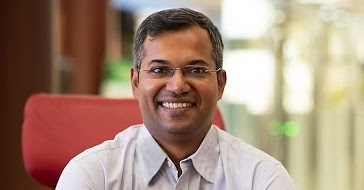 December 2, 2020: LogisticsNow today launched LoRRI Benchmark - India's first benchmark for contracted freight. With the help of data on ₹10,000+ crore of freight spend, 20,000+ Indian routes, 80+ truck-types, 650+ transporters and 70+ manufactures, the platform provides the ideal freight rate for any cargo regulated by 20+ different factors including distance, density, insurance and season.
In an exclusive interview, Raj Saxena, founder & CEO, LogisticsNow talks to Indian Transport & Logistics News about the logistics industry in the country, the relevance of a freight benchmark, and the data-driven intelligence.
What is the need for the LoRRI Benchmark in India right now?
India is a country of 6 lakh+ villages and 130 crore people, connected by roads and rail. Even 73 years after independence, a large chunk of the country is not connected sustainably with reliable logistics. Transportation in its current state is like the wild west, unorganised, and lacking transparency in terms of freight rates the deeper you go into the country.
Freight rates, the cost at which goods are transported from one point to another are dynamic and depend on various factors like supply-demand of trucks, seasonal fluctuation, fuel price hikes, and more. This made it very difficult for leading companies who prefer to work on a contracted freight rate basis. Understanding this gap, LogisticsNow analysed the lack of a fair platform for contracted freight benchmarking and logistics procurement and launched LoRRI Benchmark (https://www.lorri.in/) - India's first freight benchmark for contracted freight.
This platform has been built collaboratively with over two dozen of India's leading manufacturers and transporters, in response to industry's need for transparency in contracted freight.
For example, no logistics manager in the country can today answer the question of what is the reasonable and fair range of freight rate to transport cargo from Mumbai to Bengaluru across companies online. First, is the absence of such data. Second the ability to get it online. Now you can log in and get the answer online in less than five minutes.
What is the relevance of stable contracted freight rates?
Stable contracted freight is the foundation of stable margins for manufacturers and sustainable distribution of products across the value chain. This is why most of the leading Indian and Fortune 500 companies prefer contracted freight.
On one side the transporter is trying to negotiate and survive. On the other side, the company is trying to push them down and squeeze the last onus of margin. That's the free market, but in every free market, there is a need for a trusted referee who tells you the reasonable rate for a particular cargo in a particular lane.
How big and intelligent is LoRRI as a platform in terms of its reach, clients, digital capabilities and solutions?
Whatever you see on the platform is driven by deep data. We have spent a lot of energy, time and investment to collect these data.
LogisticsNow's LoRRI platform (https://www.lorri.in/) is the first logistics intelligence platform with integrated visibility spanning₹10,000+ crore of freight spend, 20,000+ routes nationally, 80+ truck-types, and 650+ transporters being inter-connected in one machine learning-driven platform.
The freight rates displayed on this powerful discovery platform is affected by more than 20 factors. This includes weight, density, payment terms, cargo insurance, distance, season and even the credibility of the particular transporter.
LogisticsNow is also building the National Logistics Grid for India and major markets worldwide and serves leading companies like Saint Gobain, Baskin Robbins etc. through a collaborative network of logistics and supply chain companies.
How LoRRI platform is positioned inside your company business and what is its relevance for the logistics market and industry?
As the government builds the hard infrastructure, the highways, national waterways etc., LoRRI Benchmark will provide the one source of truth for the industry as the commercial information and intelligence layer to connect and make logistics happen.
Give us an idea about the specifications of LoRRI Benchmark and USPs?
LoRRI-Benchmark seeks to build a foundation of trust and enable the industry to effectively collaborate and achieve a common understanding of the current freight and value creation opportunities. Along with LoRRI Benchmark, LoRRI also provides manufacturers with SynergyNow, India's pioneering platform to leverage backhauls & scale across companies, LoRRI-Procure, India's first integrated freight procurement and contracting solution and LoRRI-Profiles, master RFIs for India's leading logistics service providers, crowd-sourced from over 650 transporters, all in one place. LoRRI.in
LoRRI benchmark is online and readily accessible in minutes, online at lorri.in
Which are the locations and destinations that this benchmark will cater to?
LoRRI Benchmark covers 20,000+ lanes spanning 600 districts of India focused on Full Truck Loads (FTL) movements on route distances of more than 150 kms.
How logistics transporters will benefit from this?
For transporters, LoRRI democratizes transporter discovery, enabling transporters small and big to get discovered by leading manufactures for multi-crore business, based on their merit: their LoRRI-profile, ratings and lanes/network.
LoRRI also enables data-driven customer fitment for transporters by helping identify backhauls/return loads from the right-fit customers and opportunities for network synergies to create value.
LogisticsNow published a report titled 'The Covid-19 War: How India can win faster leveraging its supply chains and logistics?' in April 2020 and recommended building digital supply chains using artificial intelligence and enabling digital payments as the solution to deal with emergencies. Tell us how the Indian logistics industry is evolving and which are factors moving in the direction you have envisaged?
The logistics industry's evolution is a mixed bag; while the progressive players have invested in technology and are leveraging it to win business as markets open up, the majority of industry players have slowed down on most investments, including technology.
Which are the factors in this industry that you are still concerned about?
As projected, capacity shortages did occur and the second wave of capacity shortages seems to be building up if one projects the growing demand with a lack of investment in capacity and technology.