CSafe acquires Softbox to consolidate position in temperature-controlled solutions
While the terms of the deal were not disclosed, Softbox CEO Kevin Valentine will assume the role of president of CSafe's passive temperature controlled packaging division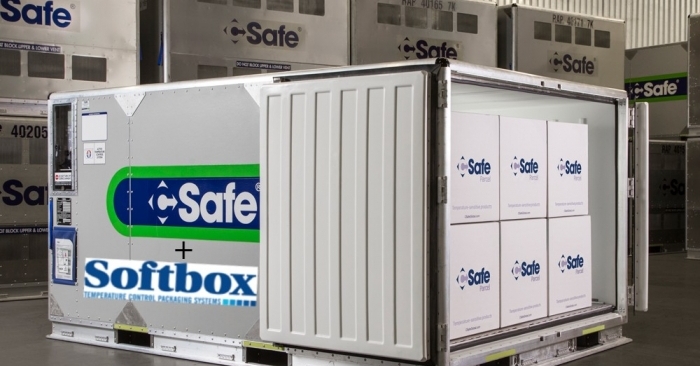 Thermal shipping solutions provider CSafe Global has acquired Softbox Systems, a provider of passive temperature-controlled packaging solutions for the pharmaceutical, life sciences and cold chain logistics industries.
"Together, they will provide the most comprehensive suite of thermal shipping solutions and become a one-stop-shop for all pharmaceutical cold chain shipping needs, enabling delivery of critical temperature-sensitive products including next-generation biologics, cell and gene therapy, and mRNA therapies such as the COVID-19 vaccine," an official statement said.
The combined company will operate globally under the CSafe brand. "Softbox's brands in the passive container space such as SilverSkin, Silverpod and Tempcell complement CSafe's active product portfolio, particularly within air cargo."
Patrick Schafer, CEO, CSafe said: "Through this combination, we will be the partner of choice for cold chain delivery of high value, temperature-sensitive pharmaceutical therapies. Both CSafe and Softbox have proven to be reliable partners for customers seeking a secure way to deliver their life-enhancing products around the world."
He added that CSafe can now offer customers a platform that provides everything from the highest quality packaging to AI-enabled thermal and kinetic monitoring and logistics management.
"Together we will continue to partner with our global pharmaceutical customers to devise and deliver the best solutions for their evolving cold chain shipping needs, supporting the delivery of temperature-sensitive lifesaving medicines and vaccines," said Kevin Valentine, CEO, Softbox.
While the terms of the acquisition were not disclosed, Valentine will assume the role of president of CSafe's passive temperature-controlled packaging division.
As part of its growth strategy, CSafe hired Ravindra Rao as director, life sciences sales - India.
"With the addition of Softbox's product portfolio, CSafe strengthens its global infrastructure across air and ground while expanding its offerings for parcel delivery, all supported by the most advanced technology infrastructure," said Todd Abbrecht, Co-CEO of Thomas H. Lee Partners, a private equity firm that first invested in CSafe in 2016. "We see an incredible opportunity for the combined company to serve as the international partner of choice for cold chain shipping solutions and remain on the forefront of innovation in the industry."
(Source: STAT Times)