Covid increased our volume 3-4x in MENA, 50% in India: ClickPost CEO
In an exclusive interview, Naman Vijay, chief executive officer and co-founder, ClickPost, is talking about his company's growth story, solutions, logistics partners and Covid-19, global rollout and the festive season.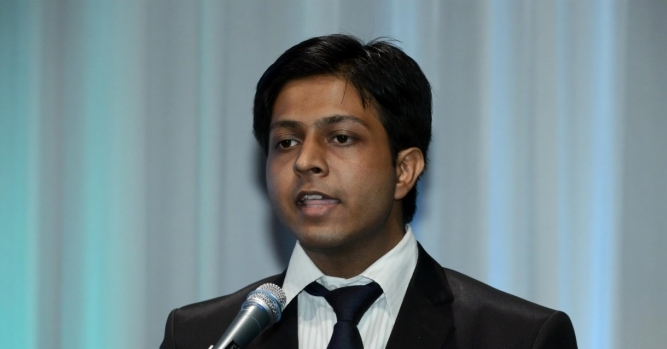 October 19, 2020: ClickPost is an integrated logistics platform that helps e-commerce companies to streamline their supply chain operations by selecting the best logistics partners based on the business objective and tracking shipments in real-time to identify and solve any exceptions, predict delays and commit the correct delivery date to the end customer.
In an exclusive interview, Naman Vijay, chief executive officer and co-founder, ClickPost, is talking about his company's growth story, solutions, logistics partners and Covid-19, global rollout and the festive season.
How big is ClickPost in terms of reach, customers, logistic partners and the number of shipments handled?
ClickPost is India's first and Asia's second-largest integrated logistics platform with more than 150 logistics partners integrated via a single REST API. It has been adopted by the biggest e-commerce and retail brands in the country to streamline its supply chain operations. In just two years of operations, the company has become profitable, processing more than 10 million shipments per month and growing at a rate of 600 percent YoY. ClickPost has expanded to the Middle East and will soon be launching in South East Asia and the USA.
How do you help e-commerce companies both with logistics partners and on the customer front?
ClickPost provides logistics integration solutions to its customers, an amalgamation of retailers like some of the largest smartphone brands in the nation and e-commerce firms like Nykaa.
The technology is sold as a SaaS product which has 4 levels of tech integration starting with an ML-driven decision-making engine that helps select the best logistics partners based on the business objective. The single API then enables integration with all logistics vendors at one place. This reduces time to go live with a new logistics partner from 1-2 months to 1-2 hours for them.
The next layer helps the e-com firms track all their shipments in real-time while identifying and solving any exceptions, predict delays in shipment journey and commit the correct delivery date to the end customer. And the last one enables its customers to provide easy returns. This has helped Clickpost's customers in streamlining supply chain operations, reduce returns by 40 percent and provide excellent post-purchase experience.
Our focus on using Machine learning to predict the correct delivery date allows our users to set the correct expectations with the logistics partners as well as their consumers. Consumers are updated about their shipments every step of the way, from when it leaves the warehouse facility to its current location via live tracking and the end date on which they would receive the package. Also, our failed delivery intelligence suite is one of its kind in the market that leverages a large amount of data in the system to help reduce RTOs in e-commerce. It brings all the stakeholders (shippers, logistics partners and end customers) on a common platform. We intelligently predict the best way to get customer feedback on failed deliveries and communicate the same to Logistics partners. We have seen an 85 percent+ delivery success via ClickPost intelligence suite as compared to the industry average of 40 percent.
For the MENA region, we are solving a big problem of address standardisation for logistics partners and e-commerce clients. There is a widespread lack of standardisation in the naming of streets, neighbourhoods, and even cities in MENA. For example, the city of Al Bahah in Saudi Arabia will also commonly be referred to as Albahah, Al-Bahah, and al-bahah – a fact which poses a tremendous challenge to the automation of the delivery process.
ClickPost has created custom-built regional clusters for standardisation of names, addresses, and pin codes. By setting a template for delivery partners across the region, we smoothen the delivery flow and reduce the traditional overheads faced by e-commerce platforms.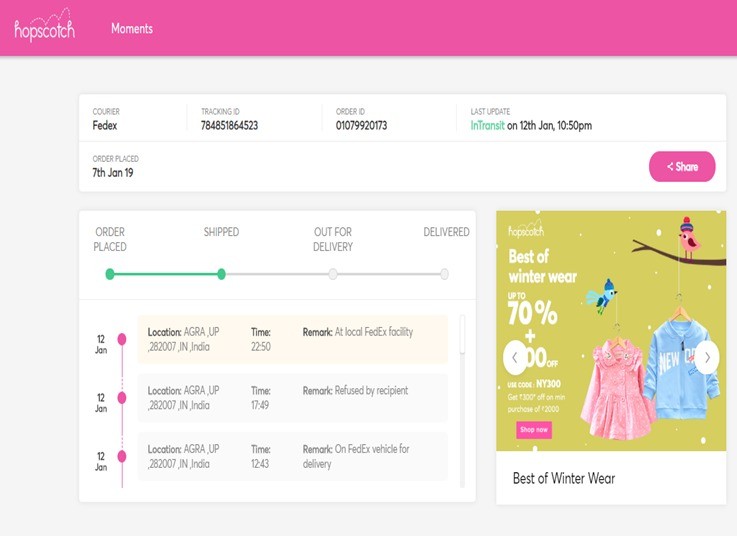 ClickPost has more than 150 logistics partners integrated via a single REST API
Explain how each of these solutions is achieved step by step?
In the past, logistics management operated purely on cost efficiencies. The cheapest available option was regarded as the best, and no further thought was generally given to the matter. Advances in technology and the implementation of a wide array of advanced tools and systems such as Artificial Intelligence (AI) and Machine Learning (ML) have upended the status quo. Through the algorithmic selection of delivery partners based on factors such as historical delivery speed and SLA adherence, Clickpost's logistics intelligence platforms can help select the ideal option for every shipment. For example, time-sensitive deliveries can automatically be assigned to a partner with the lowest aggregate delivery time. Similarly, packages that are not time-sensitive can be assigned to a reliable partner that charges a lower fee, leading to significant overall cost savings.
Secondly, earlier retailers regarded the time between the dispatch of delivery and its arrival in their stores with a sense of resigned dread. A perfectly understandable sentiment, given the complete lack of any communication on the progress and estimated arrival date of their order. This state of affairs is no longer viable, given the overabundance of brands and limited selection of retailers on the market. With every brand keen to associate themselves with the best retailers on the market, it is imperative they take conscious measures to guarantee a smooth and hassle-free supply chain experience. Our platform provides a solution to these needs. Through the application of analytics and reporting systems, brands can offer detailed visibility of shipment status via SMS and email alerts to retailers. Other key parameters that can be monitored include Order to dispatch breach, SLA breach, failed delivery reasons analysis, and delivery attempt percentage counts on the daily, monthly, and quarterly levels. This suite of options provides clients with a unified view of the entire shipment journey from start-to-finish.
Thirdly, given the enormous array of components and entities that drive the modern supply chain, disputes are an inevitable facet of the system. Deliveries may be delayed or lost; accidents and breakdowns may cause delays; weather systems may wreak havoc on transport networks, and couriers may fall ill at the last mile delivery stage. Any one of these issues can result in severe losses to both retailer and brand. Without an overview of each individual delivery and an efficient network of accountability backing it up, disputes between partners can rapidly escalate and cause irreparable damage to their relationship. In such a situation, a logistics service offers the capability to rapidly resolve any unanswered issues. Queries or comments on the delivery's progress can directly be transited to a call-centre team, cutting down on potential delays in the final delivery, while inbound online feedback guards against fake-delivery attempts.
By overseeing the shipment process from start to finish, we can flag and resolve supply chain delays, ensure that shipments are not misplaced, and automate the delivery placement and scheduling process. A positive delivery experience also serves to deepen the ties between the brand and the consumer.
How technologically intelligent is ClickPost's plug & play SaaS platform?
We are a product first company with a DNA of innovation, driven by looking at customer problems with a technological lens and solving the same efficiently for scales and in a result-oriented approach. We have deep expertise in ML and AI while our enormous scales give us a leg up to solve customer problems better than anyone else in the market.
We use various ML algorithms like multiclass classification and regression models to solve hard problems like predicting the route of the shipment and identifying potential delays in shipment journey. Further, with increasing need, we have built proprietary models on top of the data to predict the estimated delivery date. The model serves leading Indian enterprises with accuracy > 94 percent.
Clickpost's entire technology stack is built on Python. We use Kafka and Spark to process the huge amount of data we get and run analytics on top of that. Platforms like SageMaker helps us build, train and deploy our ML models quickly without much overhead. We have a reporting platform built internally over S3 which is able to deliver reports in realtime to our customer with current data.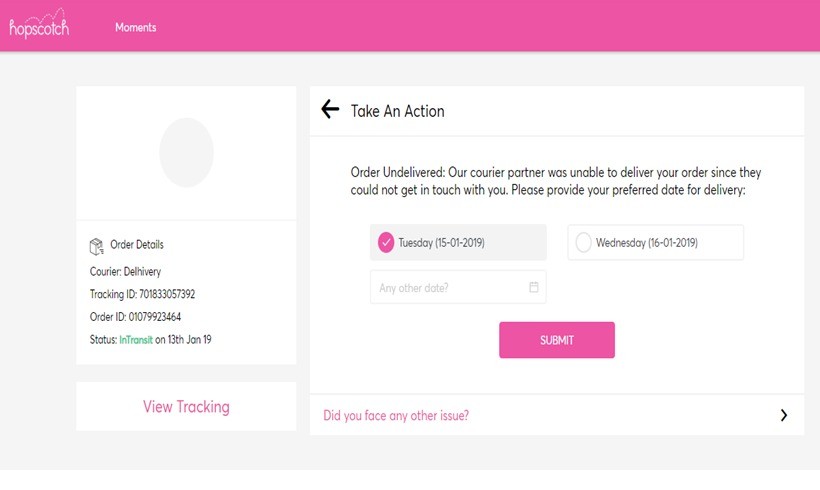 ClickPost processes 10 mn shipments per month and growing at a rate of 600% YoY
Tell us about the history of this company and its 600 percent YoY growth?
We started as a Logistics aggregator where we were acting as a logistics partner to our clients and were, in turn, leveraging other logistics providers to get the deliveries done. At that time, we were using the present logistics integration solutions internally with our delivery partners for efficient results.
Our shippers noticed the seamless communication that we were having with the delivery partners and aspired for the same technology to fill the gap between them and the logistics partners. This communication gap was leading to unsatisfactory after-sales customer experience and revenue leakages. We then started selling our logistics intelligence platform as a SaaS platform in 2017. This enabled shippers to have a transparent and more effective way to manage their end-to-end logistics operations. For the first 12 months, we were building the product with some early customers. Now we are the largest player in our segment with most large enterprises trusting ClickPost for their post-purchase customer experience.
Also, the first-mover advantage has allowed us to become a top player in the industry and any new player entering the market would find it difficult to acquire the market share that we have captured so quickly.
It is now well known how Covid-19 accelerated e-commerce growth. Is the same visible with your company's growth? Give us some data.
The pandemic made customer behaviour unpredictable and logistics difficult. There was a dire need for e-commerce companies to build intelligent technological capabilities in their systems for an efficient supply chain. A lot of these companies adopted ClickPost because of it is the technology leader in the ecosystem. We, at our end, ensured strong tech integrations with all players to enable smooth data flow and ensure logistics continuity. Due to this, we saw a jump of 3-4x in order volume during Covid in the MENA region and 50 percent in India.
Tell us about your expansion plans for the Middle East, South East Asia and the USA?
We are already working with some large enterprises in the Middle East and have recently launched Indonesia as well. We will soon be doing a global rollout.
On the product front, at present, Click post captures the data across shipment lifecycle and helps customers with workflows to manage. We will be building more AI-driven features to help our clients predict exceptions in the supply chain as well as solving them intelligently.
How your service could help e-com companies & logistics partners to handle the festive season?
We help increase visibility. At such times, it becomes imperative that all stakeholders are on the same page and ClickPost becomes that source of truth for our clients to efficiently respond to fluctuations on the ground.
Everyone is currently scaling up tech infrastructure to take care of the surge and we are also readying our team to provide 24/7 support due to the criticality of the services. Consumer behaviour during a festive season marred by a pandemic can be unpredictable and processes should be built to take care of all exceptions.