Container prices continue to rise, up 35-50% across Indian ports
Key areas of concern for Indian exporters have been the high container costs and increasing freight rates. And there seems to be no let up in sight. While blank sailings continue to nudge shipping rates higher, lack of container availability has seen container prices increase 35-50 percent over the last 12 months, according to data from Container x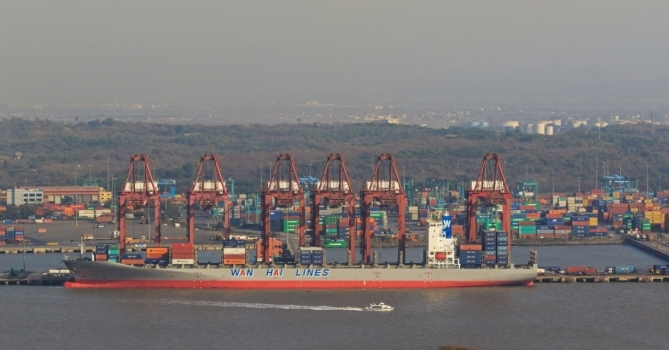 February 4, 2022: Key areas of concern for Indian exporters have been the high container costs and increasing freight rates. And there seems to be no let up in sight. While blank sailings continue to nudge shipping rates higher, lack of container availability has seen container prices increase 35-50 percent over the last 12 months, according to data from Container xChange.
A 20 feet container that cost $1,688 at the Nhava Sheva port in January 2021 was priced at $2,277 in January 2022, an increase of 35 percent.
Similarly, 40-feet HC containers that cost $2,915 at the Nhava Sheva port in January 2021 cost $4,489 in January 2022, an increase of 54 percent.
"These prices generally increased over the next two months (February-March) last year. Owing to the already crunched container availability, it is expected that this trend will continue well into the coming months."
The CAx (container availability index) suggests that the values are the highest in 2022 since 2019 at the Nhava Shevaport. This indicates two possibilities:
lower outbounds than the last three years; and

containers are being repositioned at the port more than the last three years thereby widening the gap in inbound and outbound containers and showing higher-than-ever values.
Average prices decline in China, US bottleneck continues
The average prices are showing a downward trend since January 25 as shippers prepare for factory closures in China. The prices are expected to reduce further in the coming weeks, according to the xChange trading insights.
20 feet DC container costing $2,744 in October 2021 at the Shanghai port was quoted at $2,379 in January 2022. Similar trends were observed for Ningbo ($2,717 in October and $2,460 in January) and Qingdao ($2,702 in September and $2,409 in January).
The Container availability index (CAx) values are much higher compared to 2019, 2020 and 2021 across four key ports. While the CAx was 0.30 in 2019, 0.36 in 2020 and 0.35 in 2021 at the Shanghai port, the value is at 0.61, almost 2X this year. The Ningbo port and the Tianjin port also have the same availability trends.
CAx values are soaring across ports in the United States. 2021 had been a record year of consistently highest CAx values ranging from 0.85 to 0.96 at these ports. The CAx values continue to remain higher than 0.90 well into the new year which indicates that the ports are struggling with higher inbounds and lower exports consistently week on week.