CMA CGM commences Ocean Alliance Day Two Product
April 11, 2018: CMA CGM Group is starting the Ocean Alliance Day Two Product. Based on the success of Ocean Alliance, the Ocean Alliance Day Two Produ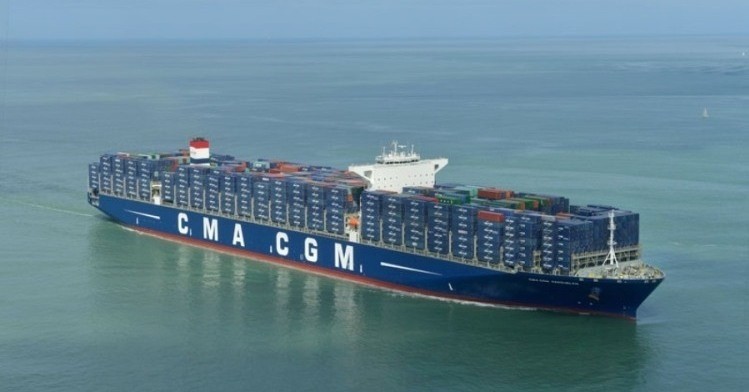 April 11, 2018: CMA CGM Group is starting the Ocean Alliance Day Two Product. Based on the success of Ocean Alliance, the Ocean Alliance Day Two Product strengthens CMA CGM's service offering by providing better services and upgrades to the Group's customers.
The Ocean Alliance Day Two Product has a carrying capacity of around 3.1 million TEUs with 331 containerships deployed on 41 services. CMA CGM will continue to play a major role within the alliance, deploying a fleet of 121 ships.
The container shipping company claimed that the evolution of Ocean Alliance has helped them optimise their offering by adding new services to serve customers which include 20 Transpacific services, 4 Transatlantic services, 6 Asia-North Europe services, 4 Asia-Mediterranean services, 5 Asia-Middle East Gulf services, 2 Asia-Red Sea services; on the Transatlantic trade, the new offering provides an increased coverage of the East Coast of the United States with a new service: Independence Bridge; offers a direct service from North China & South Korea to the Red Sea; and continues to optimise and upgrade its offering with additional ports of call.
On the occasion of the launch of the Ocean Alliance Day Two Product, Olivier Nivoix, senior vice president ocean alliance lines, stated, "Since its launch last year, Ocean Alliance has been a great success from a customer perspective. We are pleased to start this new chapter with our Day Two Product, which perfectly illustrates our customer centric strategy. By improving our services and offering our range of new added-value solutions, we continue to go beyond regular business relations with our customers by offering them an experience that meets their needs and expectations in order to build with them the shipping of tomorrow."
CMA CGM's new added-value services
CMA CGM customers will be able to enjoy the new range of products and services developed by the Group as part of its Customer Centricity strategy.
SERENITY By CMA CGM, for instance, is a new set of product aimed at offering simpler, faster and customised solutions to secure its customers' business. SERENITY allows customers to manage supply chain risk more efficiently and at a lower cost. With Cargo Value Serenity, the first product launched in this new range, CMA CGM covers any kind of cargo incident no matter who is responsible. Meanwhile, REEFLEX, a brand new container technology enables the refrigerated carriage of liquids. This is the most efficient and cost-effective transportation mode for beverages, semi-finished or even raw material. Apart from this, online payments and inland tariffs are few other tools to facilitate the customers.