Building agile and scalable pharma cold chain
Indian pharma cold chain players are extremely positive about the growth of their industry due to innovations in pharma manufacturing and the degree of demand this brings to the table. However, they are also agnostic about the shortcomings and challenges in the present temp-controlled supply chain.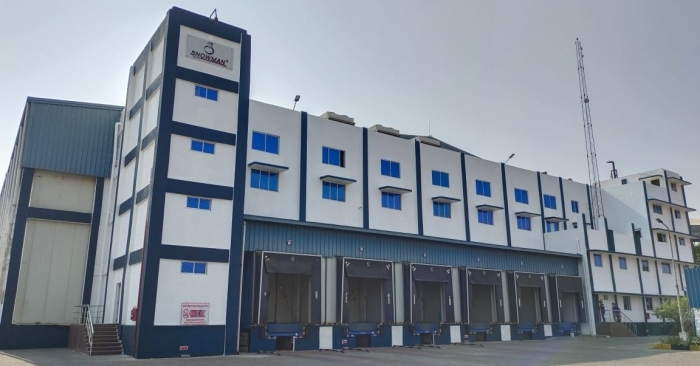 Indian pharma cold chain players are extremely positive about the growth of their industry due to innovations in pharma manufacturing and the degree of demand this brings to the table. However, they are also agnostic about the shortcomings and challenges in the present temp-controlled supply chain.
Stimulated by the Covid-19 pandemic, Indian temperature-controlled logistics is going through a generational change. Moving away from the traditional fragmented cold storages, India is well-positioned to achieve much more organised, integrated modern cold chain facilities across its geography.
However, the Covid-19 pandemic has also shown the shortcomings in the Indian cold chain more clearly, particularly due to the need to move Covid vaccines to the length and breadth of the country.
Logistics costs, technology, inflexibility to provide customised solutions, last-mile complications and unavailability of cold storages downstream came into the limelight.
Meanwhile, logistics players have reasons to celebrate as innovations in the pharmaceutical industry necessitate the need for controlled temperature throughout the supply chain.
Cold chain business
Pharmaceutical products moving in and out of the country that require a temp-controlled environment can be classified into the raw materials category (active pharmaceutical ingredients (API) and other speciality chemical compounds/re-agents) or the finished goods category (vaccine, medicines, diagnostic kits, injectable & life-saving drugs etc).
Prasanna Salvi, head–vaccine task force, emerging markets / SME and channels, Blue Dart, noted that the pandemic has put things into perspective, especially for the pharmaceutical industry, helping it evolve into an entirely self-sustained model of operations.
"Over the last decade, the volumes of temp-sensitive shipments have risen in that more raw materials and finished products are being shipped now," he said.
Sanjay Sharma, vice president, corporate sales & distribution at Coldman Logistics, thinks that the Covid-19 pandemic has taught organisations, and especially nations, the need to cooperate and collaborate which will have a positive impact on the business of moving temp-controlled pharmaceuticals.
"Largely API, vaccines and health supplements move under temp-controlled conditions and largely being imported and exported. Every country is facing challenges from the newly evolved viruses and everyone has realised that these battles against viruses cannot be fought by standing alone. Hence, in the coming few years we shall see more collaborative efforts between various countries leading to growth opportunities for both domestic and EXIM business," he fathomed.
Chetan D. Shinde, AGM pharmaceuticals & healthcare, Snowman Logistics, reported that the demand for organised pharma logistics has been multiplying at a rapid rate in the post-pandemic world.
"It is not only the vaccine that needs to be transported in temp-controlled environments, complex biological-based medicines, shipments of hormone treatments, complex proteins also have to be transported at a controlled temperature. Due to the latest innovations in medicines, vaccines & bio-pharmaceuticals, which are heat & humidity sensitive, need for temp-controlled storage environment is high," he said.
Sujoy Guha – CEO & MD, CriticaLog, expects the growth in pharmaceutical products and their derivatives to trigger the growth.
"An increase in the growth of more complex biological-based medicines increased requirements of hormone-based treatments, vaccines, and multiple proteins required to be transported at a controlled temperature. There has been an uptick in biopharmaceutical products at a significantly accelerated rate than small molecule drugs, and the growth in vaccines is the cause why the total sales amount of temperature-controlled pharmaceutical products is growing double the rate that of the pharmaceutical industry," he said.
However, he also noted that the temperature-controlled service providers find it challenging to reduce their operational costs due to an expansion in the consumed energy costs.
"High operational cost along with lack of uniform implementation of standards and accreditations are some of the significant challenges to the market, where the character and versatility of available temperature-controlled warehousing space is a major concern at present. Nevertheless, the increasing need for liquid nitrogen and temperature monitoring devices will add unique opportunities for this market," he added.
Even though the business potential of the Indian pharma cold chain is undisputed, any industry could be evaluated only in testing times. The disturbance caused by the Covid-19 pandemic and the new task in hand to move Covid-19 vaccines are the best occasions to do it.

Prasanna Salvi of Blue Dart said, "Positioning of the manufacturing of the vaccine is crucial. If it is positioned in metros it would be far easier than in the Tier II & III cities."
Covid vaccine
As India entered the big phase of vaccinating the maximum number of people, one of the biggest of such attempts, the vaccine supply chain network in India is expected to undergo massive changes.
Shinde noted that this can open up opportunities for service providers to meet the increasing demand for sourcing, procurement, manufacturing, distribution, and last-mile deliveries. However, he is concerned that India also faces several challenges like geographical reach and tropical climate.
"There's a need for consistent and seamless cold chain transportation and storage logistics capability, especially for reaching remote areas," he said.
Shinde was also very confident that the Indian pharma cold chain is well-positioned to handle the mass distribution of the Covid-19 vaccines. He argued that India has an advantage over many other countries with the already present vaccine distribution mechanism.
"In India, majorly Covid-19 shipments are dispatched through the air as of now, as only a small volume is being moved. Refrigerated vehicles are rarely used. Once bulk volume starts moving, mostly refrigerated vehicles will be used."
Sharma noted that most of the immunisation programmes in India are driven by the government and usually government-owned infrastructure plays a significant role, especially in the secondary and tertiary segment.
"Primary movement and buffer stocks are stored and transported through third-party logistics companies like Coldman from the manufacturing site to the state/district headquarter of ordering agencies. Post that controls are administered by respective agencies on storage, secondary and tertiary distribution in insulated vans or passive refrigerated boxes," he said.
Salvi also believes that Covid-19 vaccine distribution is climbing to a new level.
"With new vaccine candidates receiving the go-ahead for distribution, with state governments given the freedom to cater to their needs and with private distribution becoming a new reality, the Indian vaccine distribution scenario is aligning itself with the rest of the world with great speed and stealth," he opines.
Huned Gandhi, managing director, air and sea logistics Indian Subcontinent, Dachser cited that India has around 7,000 cold storage facilities spread across the country with an installed capacity of around 30 million tonnes.
"While we have to ensure the maximum utilization of those cold storages, make them equipped for vaccine storage and can be used for the vaccination, we also need to create small centres with freezers in the remote areas to successfully supply the vaccine," he said.
Srinivas N, managing director, industrial and logistics, Savills India, believes that India has a series of challenges to face while also arguing that the government has taken proactive measures to address these challenges.
"So far, we have seen some initial challenges including lack of adequate cold chain infrastructure, demand for a more skilled workforce and higher operating costs for the cold storage business in India as compared to the western countries,"
Guha noted that CriticaLog is helping the ministry of external affairs to deliver the Covid-19 vaccines and kits to its neighbouring countries and state governments in India.
"Using our country-wide network, 24x7 online logged-on team and a highly customizable IT backbone, CriticaLog offers distribution solutions which are authenticated by some of the top-end organizations in India through forward, reverse, strategic stocking, IT integration and other innovative services and methods," he said.
"CriticaLog's network is designed and certified to handle the needs of the temperature-controlled vaccination requirements. We have been moving vaccines (hepatitis, polio, tetanus, BCG etc) for years through multi-modal transportation and the Covid-19 vaccine movement would be an addition to this mode," he added.
Challenges in cold chain
Cold chain is a very specialized domain and integrity of the temperature throughout the supply chain from procurement of raw material until it reaches the patient is very critical. Thus logistics companies face many challenges on the way.
Guha pointed out some of the main challenges in the Indian cold chain market as the irregular distribution of cold storage capacity, lack of proper logistical connectivity support, and the need for high capital investment.
"Still, there is a significant room for development where there exist insufficient capacities and underdeveloped supply chains. Most of the cold storages are located close to manufacturing bases while there is a lack of cold storages downstream of the supply chain," he said.
Sharma opines that, under the current situation, the pharma cold chain is not adequate in our country and needs a complete repositioning.
"Almost all pharma products including the healthcare supplement need regulated temperature and humidity control which has not been strictly followed as of now and we see large gaps at all levels. The real-time monitoring of each vial or strip needs to be done so that the efficacy of the medicine is maintained," he said.
Sharma argues that the focus should be to develop the cold chain infrastructure exclusive for pharma.
"This shall be able to accommodate multi-temperature products and provide integrated facilities under one roof. Presently, walk-in cold rooms and chest freezers are used to store pharma and vaccines in tier 2 and tier 3 cities which is not reliable and scalable especially during a pandemic like Covid-19. Also, the supply chain shall be made flexible and scalable so that it can be ramped up fast during emergencies," he noted.
Shinde explained that the primary challenge has always been about balancing the packaging and transportation cost, especially in the case of vaccines.
"The more insulated the packaging, the higher the cost. Manufacturers are slowly shifting towards disposable and reusable packaging owing to the focus on going green," he said.
Even though Salvi was sceptical about the gaps present in the supply chain, he was very positive about the industry and feels that the gaps can still be filled.
"With the current vaccine storage requirements, cold chain and logistics organizations have been able to manoeuvre their way around any gaps that were present. However, there may still be some hiccups when it comes to the storage and transport of pharma equipment in the -70 degree Celsius temperature range. The positioning of the manufacturing of the vaccine is crucial. If the manufacturing is positioned in metros it would be far easier than in the Tier II & III cities," he said.
Salvi pointed to the fact that the latest developments in pharma are DNA-based and these require a storage temperature of -70 to -80 degree Celsius.
"This would require a significant upgrade of the current storage facilities that most cold chain and logistics providers offer. With pharma and life sciences evolving consistently and requiring extreme temperatures, Blue Dart is one of the few express logistics providers to be able to carry this time-sensitive shipment on our aircraft," he said.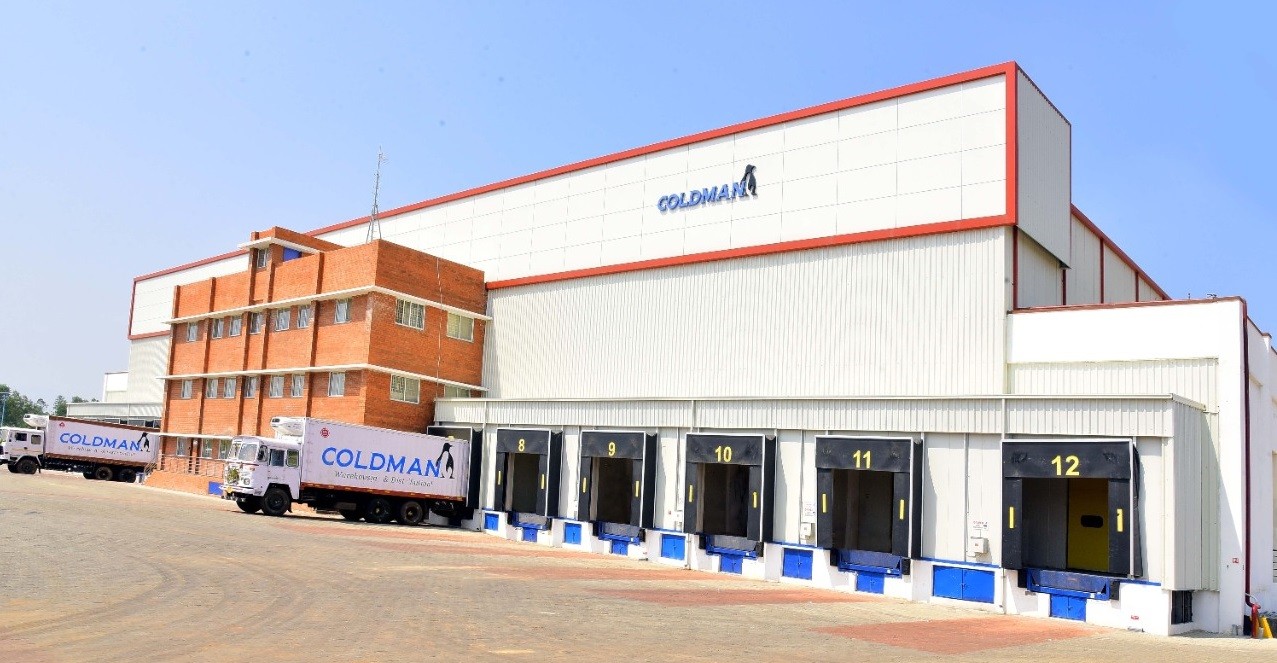 Sanjay Sharma of Coldman Logistics noted that lack of reverse load generation leads to demand and supply gaps for fleet operators resulting in higher operating costs.
Geography of pharma cold chain
Since India is a large country and pharma manufacturing is concentrated in few pockets throughout the country, logistics companies have to optimise their operations according to routes, geography and best transport modes available in those areas.
Sharma described logistics optimisation of the routes on which temp-controlled pharmaceuticals are moving as one of the biggest concerns.
"Largely the pharma manufacturing base in India is concentrated around Gujarat, Maharashtra, Telangana, Himachal Pradesh and Uttarakhand. Hence, logistics hubs for pharma too are concentrated around these manufacturing zones. Optimisation of the logistics routes is the biggest challenge faced by manufacturer & logistics companies as lack of reverse load generation leads to demand and supply gaps for fleet operators resulting in higher operating costs," he expressed.
He wants government policies to facilitate and encourage pharma manufacturers to spread their base to other states especially in central, eastern and northeastern states.
Shinde pointed out that, in the north, Baddi and Paonta Sahib in Himachal Pradesh is a hub for major pharmaceuticals manufacturers in India.
"These places offer good scope for clients seeking end-to-end logistics solutions for their APIs and finished goods in these regions," he said.
While in the East, he said that Siliguri, now, is known as a gateway of Northeast India & is emerging as a newly developing area for pharma business.
"Many pharma clients are now focusing on their logistics solutions in this region," he noted.
In the South, Shinde points out that many of the pharma companies already have their presence in this region and Snowman will focus on the possibilities of additional business in this region.
"Mumbai being the heart of many pharma companies' corporate offices, we will focus on the possibilities of adding more pharma clients, especially those clients who are seeking end-to-end organised logistic solutions. Being one of the leading players in cold chain logistics in India, we will focus on the growth of our pharma vertical," he added.
Srinivas informed that Savills India expects an uptick in investment activity for the pharma industry from real estate and private equity funds in rental yielding assets, joint venture deals, debt funding and development management.
"States such as Gujarat, Maharashtra, Andhra Pradesh, Telangana, Tamil Nadu, Goa, Karnataka, Punjab, Delhi-NCR are likely to attract sizable investments for land acquisitions to set up production facilities, R&D bases and other built-to-suit, plug and play facilities," he said.
Pharma manufacturers
Pharmaceutical manufacturers being the clients for logistics companies, it is important to understand their motives and new trends emerging in their production plants.
Srinivas notes that, at present, pharma companies are stressing logistics companies for adoption of at least five qualities.
These are improvement of supply chain efficiency and lowering overall cost, quality and regulatory compliance on supply chain, adoption of Internet of Medical Things (IoMT) for efficient supply chain control, trusty logistics partnerships for timely and safe delivery of drugs/pharma produce and increased use of RFID technologies for better operations.
On the same line, Sharma noted that quality, visibility and safety of the cargo are some of the prime factors that influence pharmaceutical manufacturers while choosing their supply chain partners.
"The cold chain logistics in India has come a long way in the last 5-6 years and today high-quality infrastructure on storage and fleet is available largely across most parts of the country. However, this does not essentially resolve the supply chain issues of pharma companies as their requirements are not available off the shelf and need a lot of customisation from a compliance perspective under the FDA guidelines. Hence, large players are looking at customised storage and distribution solutions that shall integrate all their requirements under one facility with requisite licensing approvals," he said.
About his thoughts on the future, Shinde noted that there is an immense opportunity for the cold chain logistics industry to ramp up functions, increase transport facilities, open more warehouses that can handle big loads of temp-controlled medicines, raw materials, and devices.
"India's dependence on imports of many key starting materials (KSM), intermediates, and APIs has increased because of the low-cost advantage enjoyed by foreign manufacturers, especially those operating in China. Companies are looking for end-to-end solutions for their business in India. They expect to have the best infrastructure with innovative technology, providing them cost-effective logistics solutions for the smooth functioning of their operations in India," he said.
Guha informed that CriticaLog has been a logistics partner of global healthcare organizations, to move critical radioactive shipments required for medical equipment across tertiary and quaternary care hospitals across the country.
"We move high-value precious consignments directly to the customer's doorstep, by ensuring the highest level of safety, security and following the social distancing norms," he said.
This story was originally published in Indian Transport & Logistics News' May - June 2021 issue.