Tech-driven truck aggregators are game-changers in transport industry
Trucktech aggregators create digital freight networks that bring together truckers & shippers with ML-based algorithms.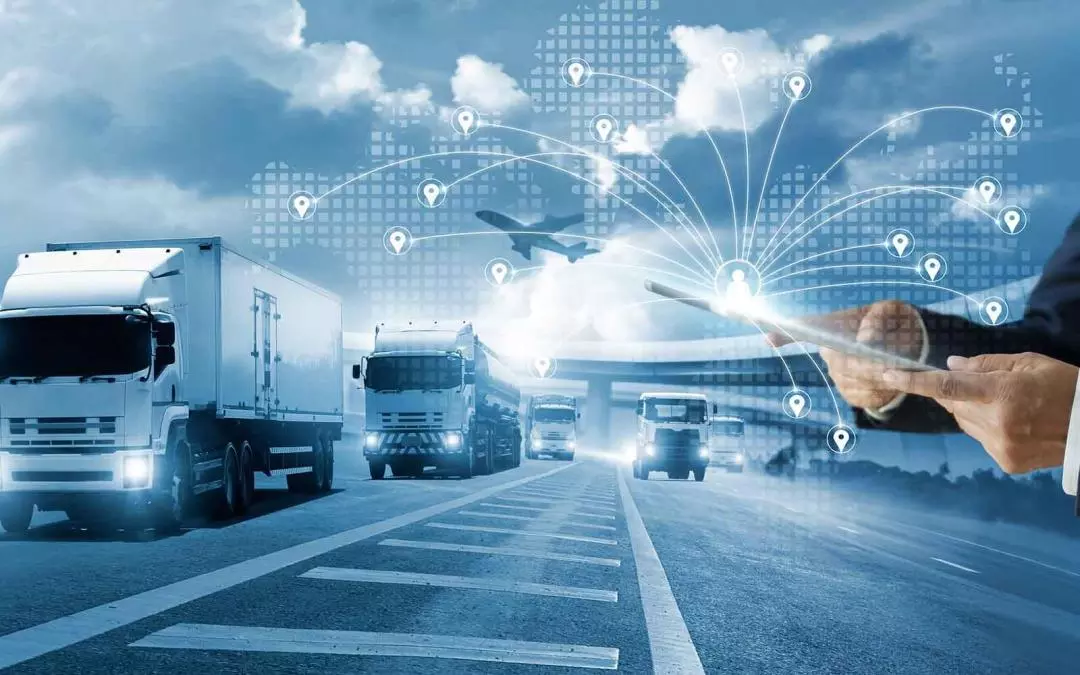 With truck aggregators like Blackbuck and Raaho making headlines with their valuation of $1 billion and pre-Series A funding, the Indian freight trucking sector is changing. Although digital brokers today account for less than 1 percent of the total trucking spends, investment in trucktech-enabled aggregators is moving north at a CAGR of 190 percent, clearly indicating that the change is here to stay.
What leads to this change is the Uberization of industries. Transparency, reliability and efficient use of resources is characteristic of this change. Drawing from the days of classified ads going online with Sulekha or bringing talent and the scouting recruiter together on Naukri or facilitating interviews and closure through Upwork, trucktech aggregators like Raaho and Blackbuck in India and Convoy in the U.S. or Uber Freight in Europe are leveraging technology to remove inefficiencies in the system.
Trucktech aggregators create digital freight networks that bring together the trucker and the shipper with their machine learning-based algorithms, in turn attempting perfect matches that are sure to get the right swipe. They do to truckers and shippers what Zomato does to the foodie and the restaurateurs, and what Kindle does to the reader and the storyteller: ensure choices, transparency, reliability and all of this at fingertips.
It is noteworthy that the benefits of a digital freight network from the truck aggregators are manifold, and they accrue across the ecosystem - from equipping the trucker with demand closeby to providing reliability to the shipper, and from reducing the driver's empty to miles to driving south environment's carbon footprint.
Truck aggregation leverages real-time data to optimise freight costs. Origin, Destination and Vehicle Type (ODVT) must see a perfect match, and a layer of here-and-now must be considered to reduce dead haul or time spent waiting to (un)load. With trucktech, intelligent location-driven algorithms efficiently deliver smart, real-time recommendations for both shippers and truckers. This reduces idle time - Raaho reports trucks clocking 11,000 km per month compared to 7,000 Km clocked by pan-India truckers.
Truck aggregators also present a transparent operation - just like the glass-walled meeting rooms at startups today. Be it the historical performance of the shipper or the trucker, the documents of the vehicle or the negotiation of rates - everything is out there to make choosing from the many options easier. Even on payments, with the accelerated adoption of digital payments through UPI, trucktech-driven aggregators like Raaho today boast of transfer of payments to drivers and truck-owners within 30 minutes - which was hitherto unthinkable with offline brokers.
GPS and Google Maps have been around for years together but their use at scale, to bring in safety of goods and as an aid to service delivery commitments, comes in with trucktech. Real-time communication of exact location of vehicles helps both the shipper and the trucker - while one can plan the unloading in advance, the other can start looking for the next load based on the estimated time of vehicle release.
This happens as drivers - the last and least likely to go digital in the supply chain - adopt apps like Raaho to allow tracking of real time location. It goes without saying that the shipper is in greater control of on-time deliveries and of knowing the bottlenecks, if any; while the trucker is able to increase his asset utilisation with lower dead haul.
When it comes to optimising the load factor of the truck, once again trucktech helps immensely. Truck aggregators are able to aggregate demand - like Uber or Amazon - thereby making shipping more affordable for the smaller shippers, in addition to reducing the number of trips - and thus the carbon footprint - required to transport the same load. While monitoring carbon footprint, one must not forget the blind spot of empty miles or miles covered by trucks returning empty from their destination. Empty miles typically stem from a trucker's lack of access to shippers and demand thereof - owing to a fragmented offline localised broker network of as many as two lakh brokers who still rely on making phone calls to the shippers in their know.
With trucking aggregators, shipping demand discovery for truckers and reliable truck discovery for shippers is made possible, thereby matches being made closeby. With fewer empty miles or empty runs, there is lower fuel wasted per unproductive or empty mile, lower freight costs per unit of load moved per mile, and lower footprint.
Raaho has saved half a million kg of carbon emission already by optimising truck operations across the 500 million kg of freight carried. With lower costs, bottomline is higher and the same is ploughed back for better vehicle maintenance, and thus again lower fumes.
For shippers, truck aggregators have spelt on-demand availability of reliable trucks at affordable rates; for the industry, the operations have changed from tedious and fragmented to real-time and transparent; and for the trucker trucktech driver truck aggregators have meant more bottomline. Such digital marketplaces create liquidity in the network and thus give load from closeby to the trucker - no matter where the truck is. All this with the silver, or shall we say green, lining of lower carbon footprint.
Truly, with truck aggregators, the transport industry is all set to take over the highway to efficiency like never before.