Turkish Cargo plans to add more capacity to India as production rises
Turkish Cargo already flies to Mumbai (weekly 4), Delhi (5), Ahmedabad (2), Hyderabad (2), Chennai (4), Bangalore (3).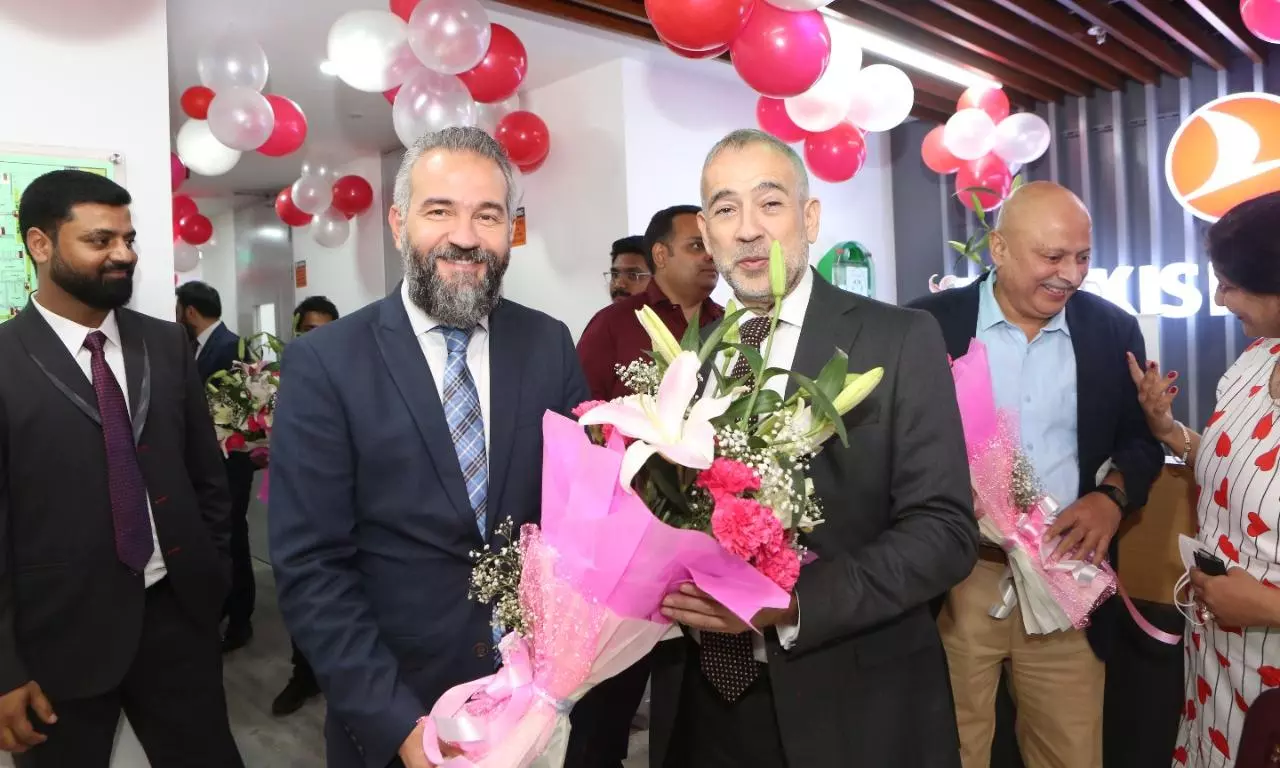 Turkish Cargo, represented by InterGlobe Air Transport in India, announced the opening of its new offices in Mumbai and Delhi, in the first week of June 2022 and expressed the intention to increase capacity and reach new airports in the country due to increasing industrial production.
Selahaddin Burak Omeroglu, vice president, cargo sales (Middle East and South Asia) noted that the new offices are an appreciation and encouragement for their hard-working employees in India and are looking forward to future growth in India.
Turkish Cargo won "The STAT Trade Times - Fastest Growing International Cargo Airline of the Year Winner" Award at the recently concluded Air Cargo India 2022.
With Turkish Cargo already moving plenty of pharma, automobiles and other general cargo between India and markets in Europe and the US via Istanbul, Omeroglu wishes to see an improved political and economic relationship between India and Türkiye. He noted e-commerce as a general and automobile as a particular potential industry to fuel increased trade between the two countries. He also informed that the export-import cargo imbalance has been largely solved and its aircraft to and from India are experiencing good load factor.
Meanwhile, Turkish Cargo's cargo director South Asia Halit Tuncer, who is stationed in Mumbai, revealed their plan to increase frequencies and fly to new airports in India. "First, the focus is to deepen the frequencies into Indian destinations where we are already flying and introduce more capacity so that we can strengthen our position. Secondly, we plan to introduce flights to some new stations with new freighters hopefully coming by the end of the year or next year," he said.
Turkish Cargo already flies to Mumbai (weekly four), Delhi (five), Ahmedabad (two), Hyderabad (two), Chennai (four) and Bangalore (three) served by A330F and B777F. It has a fleet of 20 freighters which includes B777F, A330F and A310F. The airline is expecting to receive a Boeing 777 freighter by the end of this year. The carrier also connects Delhi and Mumbai to Istanbul daily with its Boeing 777 passenger flights.
Speaking about the commodity specific focus, Tuncer mentioned pharmaceuticals and special cargo. "We have a strong market share of pharma from Hyderabad and Mumbai. We are more focusing on special commodities like pharmaceuticals, couriers and live animals. Our new cargo facility in Istanbul is built thinking of these special commodities and to accommodate the future growth of these."
He also informed that their customers in India are demanding more capacity even though the passenger flights are back. "India is producing more. Especially in South India, new companies are being introduced and are sending out cargo by air. Electronics, cars, auto parts, and spare parts are witnessing increased production and we are trying to serve this demand to their destinations in Europe and the US."
Mentioning one of his struggles, Tuncer noted that their fleet is mostly narrowbody. "We are online for 50 plus lanes but the problem is that we are not able to carry as much as cargo we want due to the mostly narrowbody fleet. There is demand, but we need to grow with wide body aircraft and freighters which we are trying to get," he said.