HYD Airport domestic cargo grows 35% in 2021; lists plans for 2022
The domestic connectivity at airport expanded to over 65 destinations by end of 2021, as opposed to 55 in early 2020.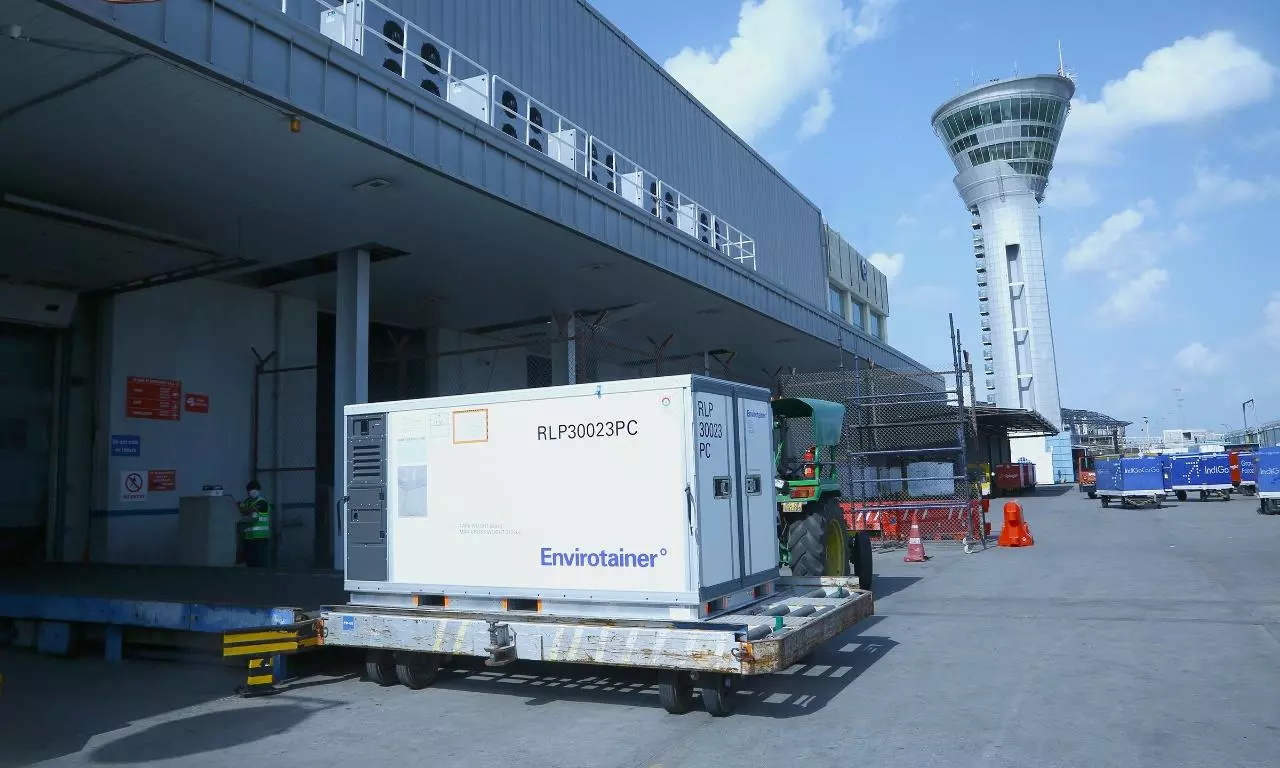 GMR Hyderabad Air Cargo (GHAC) registered a domestic cargo traffic growth of 35 percent during the year 2021 with factors like "strategic geographic location, improved domestic air network, customers' preference for air cargo over other modes of transport and increasing popularity of e-commerce influencing," according to the South Indian Airport.

The domestic connectivity at Hyderabad Airport expanded to over 65 domestic destinations by end of 2021, as opposed to 55 prior to the COVID outbreak in early 2020.
Pradeep Panicker, CEO-GMR Hyderabad International Airport (GHIAL), commented, "Even through a very difficult operating environment, Hyderabad Air Cargo terminal has registered a positive growth momentum which underscores Hyderabad's & Telangana's rising importance as a cargo and aviation hub. With the expected return to normalcy in international air connectivity during 2022, we are very bullish about the future prospects, and we will be making major investments into expansion and upgrade of our cargo terminal facilities to support the region's growth trajectory."
The growth at Hyderabad Air Cargo was strong and broad-based, registering a year-on-year gain of 22 percent over the volumes handled during 2020. The airport which was ranked as the 6th largest cargo hub in India for the year 2019, has moved up to 5th place on the back of the recent growth momentum.
"In fact, Hyderabad Airport actually achieved 2021 domestic air cargo volumes that exceeded the levels seen before the onset of the pandemic in 2019 and in the process became the best performing PPP metro airport in the country in 2021," reads the release.
"In 2022, Hyderabad Airport is set to continue to the trend, given the key role now being played by the city and the airport in the all-important e-commerce supply chains in the country," it continues.
It is to be noted that Hyderabad has emerged as a major hub for e-commerce distribution and supply chain activities, with Hyderabad Airport's own Aerocity being host to the country's largest e-commerce fulfilment centre that serves a massive catchment area across South-Central India.
On the international front, GHAC has handled the largest volume of COVID vaccine shipments in the country during the year. During 2021, GHAC also registered strong volume growth in perishables including marine cargo. Today, GHAC is the cargo terminal with the highest proportion of high-yield, temperature sensitive cargo in the country, building upon its long-established dominance in this space.
In line with the anticipated rise in demand, GMR Hyderabad Air Cargo (GHAC) is stepping up its investments to cater to higher cargo volumes and new market segments.
• During 2022, the GMR-owned Cargo Terminal operator plans to venture into International Express cargo handling with the launch of a dedicated International Courier Terminal (ICT)
• Building on its well-established credentials as the preferred hub for pharma exports in South Central India, GHAC is investing in expansion and upgrade of its temperature-controlled cargo handling facilities. Recently, GHAC has completed the conversion of its entire export processing zone into a temperature-controlled area, becoming the only cargo terminal in the country today with such an offering
• GHAC will also shortly launch a one-of-its-kind 'Cool Container Yard' facility which is set to be South Asia's largest on-airport base for temperature-controlled air cargo containers, giving the local pharmaceutical manufacturers, forwarders and airlines easy access to these container units that are preferred solutions for the transport of high-value lifesaving medications globally
• GHAC also plans to launch a larger terminal expansion programme to scale up its infrastructure, technology, and service offerings to meet the expected demand over the next decade, with additions to capacity across both domestic as well as international cargo terminals at Hyderabad Airport