GEODIS strengthens pharma capabilities across Asia Pacific, ME
CEIV certification an assurance of the quality of transportation for healthcare companies in the region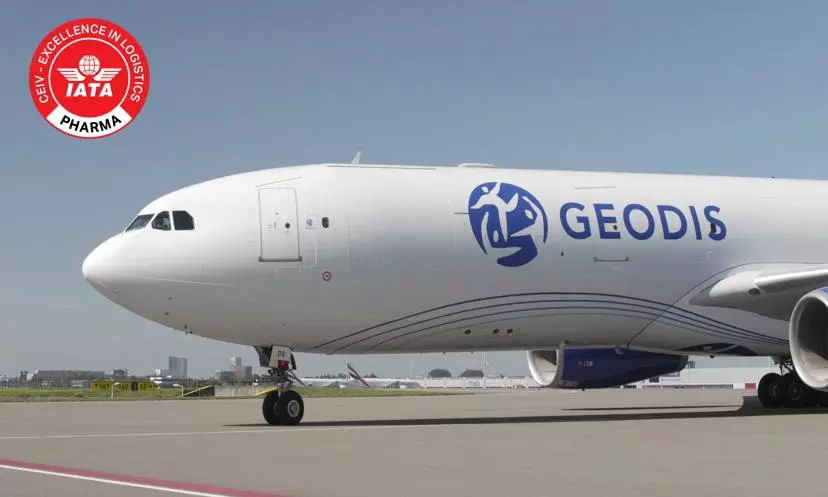 Global logistics operator GEODIS has strengthened its temperature-controlled air freight pharma shipments capabilities in Asia Pacific and Middle East (APAC & ME) with the Center of Excellence for Independent Validators in Pharmaceutical Logistics (CEIV Pharma) certification.
The certification covers multiple locations in China (PVG), Indonesia (CGK), India (DEL & BOM), South Korea (ICN), Thailand (BKK), United Arab Emirates (DXB) and Singapore (SIN), says an official release. "This certification supports GEODIS' strategic goals of establishing pharma healthcare as a key organisational vertical and expanding its global network by accrediting sites in numerous countries throughout the APAC region."
Onno Boots, Regional President and CEO, GEODIS, APAC and Middle East says: "With the CEIV Pharma accreditation, we can ensure our customers of our competence and commitment to handle pharmaceutical temperature-sensitive products with the utmost care and attention. Pharmaceutical businesses need to find logistics solutions that are dependable and effective, and GEODIS is in a perfect position to offer them the best services in the area.
"Without a doubt, we are responding to the healthcare industry's demand for options in the selection of global supply chain partners, and we look forward to establishing GEODIS as a key service provider for pharma and healthcare companies, particularly in Asia Pacific and Middle East where we see the key hubs of production and distribution."
GEODIS can provide customers with shipment location and temperature data using GPS data loggers controlled by a control tower, enabling more openness and visibility, the release said. "In addition, the capabilities of GEODIS in customs brokerage and contract logistics are of particular interest to the decision-makers in pharma healthcare in this region. The best illustration of GEODIS' capabilities for contract logistics is in Singapore where GEODIS has GDP, GMP, and ISO13485 in its warehouses. GEODIS is well-positioned to manage the trade compliance needs of the healthcare companies as they expand their operations into new markets."
With a global network across nearly 170 countries and more than 49,400 employees, GEODIS is ranked world number six in its sector. GEODIS, owned by SNCF group, generated €13.7 billion revenue in 2022, the release added.