Freightos Q3 revenue up 56% on higher transactions, booking value
Number of air and ocean carriers receiving direct eBookings on the Freightos platform increased to 32.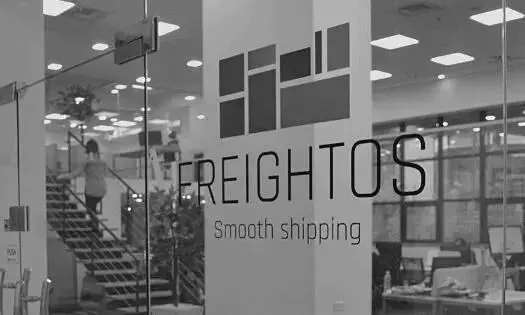 Freightos Limited, a leading global freight booking and payment platform, reported a 56 percent increase in revenue to $4.7 million for the third quarter of 2022 on nearly tripling of transactions* and doubling of gross booking value (GBV).
Transactions increased to 192,000, up 178 percent year over year and 28 percent from the second quarter resulting in GBV of $159 million, up 100 percent YoY, says an official release.
"Due to the strong underlying growth in the number of transactions, GBV was up, despite a dramatic drop in freight market prices and in the value of the euro. GBV and transaction growth was particularly strong in airline eBookings. Freightos expects revenue growth to lag GBV growth because some of the more recent and fastest growing types of transactions are not yet generating substantial revenue. Over time, Freightos expects the take rate of platform revenue as a percent of GBV to grow as Freightos adds additional value to platform participants."
The number of air and ocean carriers receiving direct eBookings (electronic bookings) on the Freightos platform increased to 32, the release said. "With Emirates SkyCargo joining the WebCargo platform, airlines accounting for over 40 percent of world capacity have some of their capacity now digitally available on WebCargo."
Zvi Schreiber, CEO, Freightos says: "The number of transactions on our platform continue to grow rapidly and consistently, again setting a new record, despite headwinds from a softening in the global freight market, unfavourable exchange rates, and a sharp decline in market prices. The ongoing volatility and stressors in global supply chains only reinforce the need for the agility and efficiency that a provider-agnostic booking platform introduces."

The growth in transactions, which doubled year-over-year, exceeded internal targets as demand for Freightos' service grew and we expanded carrier capacity on our platform. Notably, Emirates SkyCargo went live on WebCargo by Freightos this September, making our booking and payment platform the only one in which the top three non-courier global air cargo carriers are available for real-time booking. Our strong growth in the number of transactions, which now exceed an annual run rate of 750 thousand, is proof that digital booking is precisely what carriers, forwarders, and importers and exporters need to navigate global trade today."
As announced earlier, Freightos has entered into a definitive business combination agreement with Nasdaq-listed Gesher I Acquisition Corp, a special purpose acquisition company, that is expected to result in Freightos becoming publicly listed on Nasdaq. "A draft proxy statement/prospectus was confidentially submitted to the United States Securities and Exchange Commission in September 2022, and Freightos has already received and responded to the first round of SEC comments. The parties intend to close the transaction in early 2023. The minimum cash requirement for the deal has already been satisfied with $80 million of committed capital."
(*Transactions: Number of bookings for freight services and related services placed by buyers across the Freightos platform with third-party sellers and with Clearit. Beginning in the third quarter of 2022, transactions include trucking bookings, which were added to the Freightos platform following the acquisition of 7LFreight.)