Atlanta Airport in talks with Mumbai, Delhi airports for trade corridors
August 19, 2021: Hartsfield-Jackson Atlanta International Airport is in talks with Mumbai International Airport and Delhi International Airport in India to form trade corridors using cargo community systems as informed by the US airport's director of air service development Elliott Paige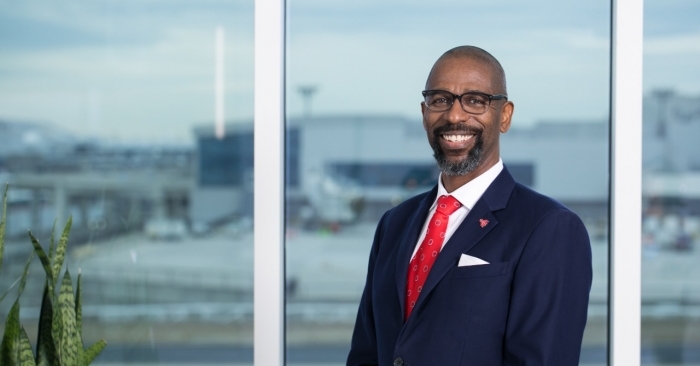 August 19, 2021: Hartsfield-Jackson Atlanta International Airport is in talks with Mumbai International Airport and Delhi International Airport in India to form trade corridor using cargo community systems as informed by the US airport's director of air service development Elliott Paige
He was speaking in the latest episode of STAT Media Group's weekly video series Logistics Tech Dialogues, presented by Kale Logistics Solutions and was responding to a question on how do we create more networks similar to the trade and logistics corridor set up between Atlanta and Amsterdam Airport Schiphol using cargo community system.
Atlanta Airport has a sister airport programme, where they sign an agreement with airports in high growth cities that are target markets for both passenger and cargo and can provide connections to the region they're located in. "So we've been working on those for a number of years. Airports like Shanghai Pudong International Airport and Paris Charles de Gaulle Airport are examples of that. We're looking to sign one with, either Mumbai or Delhi," he said.
"I see JFK doing it with London Heathrow, Miami has been doing it with Brussels, Houston with Brussels. This kind of network of airports is already happening and it's about relationship building," he added.
He also reported that the airport has a lot of pressure from the Indian community in Atlanta to push for both passenger and cargo flights. "They're my friends. So I'm trying to push that and also with my friends in India," he said.
Atlanta Airport implemented its air cargo community system with the help of Kale Logistics Solutions, the first of its kind in the US, on November 14, 2019, just before the beginning of the Covid-19 pandemic. Paige said, "We started off in 2018. No one has ever heard of the cargo community system in Atlanta or in the US before and we collaborated with Amsterdam Schiphol Airport to form a trade corridor with equal standards on both sides. We made our airports preferred airports for moving specialized goods like pharmaceuticals and perishables.
"If you have the same standards, you automatically attract cargo. So we visited them (Schiphol), we had discussions about their platform and then we had discussions with Kale Logistics about implementing cargo community system here," he added.
Atlanta Airport started off by building awareness, teaching people about what this is about, and getting a few private sector players showing how they provide savings in terms of money and time and convenience. "So we had some early adopters, we piloted it throughout 2019, from February to November 2019. After Covid-19 hit us, we also realized that it is not only creating efficiencies along the supply chain in moving goods faster and creating greater transparency and reducing costs but also reduce the possibility of contagion because you could do more things online," he said.
"It reduced the possibility of contagion among essential workers and we cannot have them getting ill and not working. We need truckers to keep our freight going, ground handlers to keep going, airlines to keep going because that's how we keep cities alive. And that's how we keep protection from a global pandemic." he added.
Watch the full Logistics Tech Dialogues interview of Elliott Paige