As Krishi Udan 2.0 takes flight, expect bumpy ride ahead
With the Indian government pledging to doubling the farmer's income by 2022, the Krishi Udan 2.0 scheme is expected to facilitate and incentivize movement of agri-produce by air transportation. The North east region is expected to be one of its largest beneficiaries provided it manages to tide over the current systemic challenges.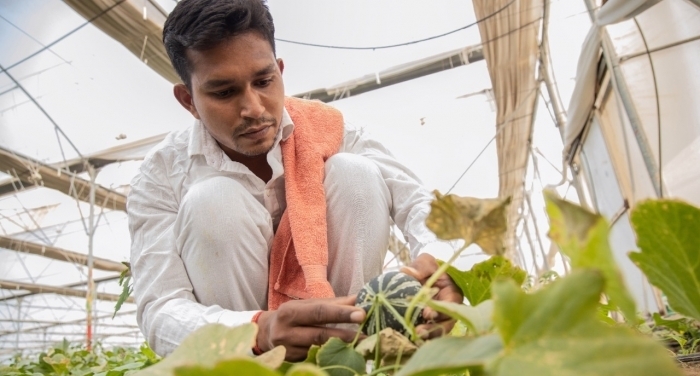 February 4, 2022: With the Indian government pledging to doubling the farmer's income by 2022, the Krishi Udan 2.0 scheme is expected to facilitate and incentivize movement of agri-produce by air transportation. The North east region is expected to be one of its largest beneficiaries provided it manages to tide over the current systemic challenges.
Tucked away at an altitude of 1500 meters above sea level, a farmer in the Ziro village of Arunachal Pradesh gets a call from Pinky Saharia, the founder of Prithvi Agrofresh in Guwahati who places an order for Kiwis.
She collects the fruit and after 3-4 days promptly walks down an arduous way from the mountains to the market nearest to her village all the while incurring small damages to the fruits along the way as she carries the Kiwis in a rudimentary bamboo basket (Tokri) from where it is sent to a Guwahati via a truck and then shipped by the company out to Delhi via another reefer truck. The long and arduous trek has resulted in some wastage, but it pales in comparison to the rising global demand that this wonder fruit has generated from Arunachal Pradesh, which is the only certified organic fruit in the whole country.
Fraught with many challenges, this is currently the fate that awaits many fruits, vegetables, pulses and spices along the supply chains that originate from hilly areas, the northeast region and tribal areas. However, a scheme that promises to tackle many of these challenges has been launched in October 2021, by the Ministry of Civil Aviation and 8 other key ministries under the ambitious Krishi Udan 2.0 policy. The scheme is slated to boost growth in the agricultural sector and double the income of Indian farmers by removing barriers in the supply chain, logistics and transportation of farm produce.
With the convergence of the slow-moving Operations Greens scheme (announced in 2018-19 budget) into the newly minted Krishi Udan 2.0, the government is offering a freight subsidy of 50 per cent for agri-perishables of NER (North Eastern Region) states and three Himalayan States/UT in a bid to improve air cargo transportation from these states and expand product-coverage from just tomatoes, onions and potatoes to include 22 more products.
The scheme is expected to facilitate and incentivize the movement of agri-produce by air transportation and was formulated by AAICLAS- a 100 percent subsidiary of Airports Authority of India(AAI), Invest India and India's National Investment Promotion and Facilitation Agency under the Ministry of Commerce and Industry.
The Indian government had committed to doubling the farmer's income by 2022. Union aviation minister Jyotiraditya Scindia said while launching the scheme, "We are the second largest producer of fruits and vegetables in the world at close to 170 million MT and we are the third largest producer of food grains in the world at close to 300 million MT. That is the asset side, but there is also a weakness side of the balance sheet. We only process close to 40 percent of our production in India, while international estimates have estimated close to $14 billion dollars in terms of wasted produce in India and within that challenge lies the opportunity for us. The conundrum of farm to market is what we wish to solve for our farmers. That problem can only be solved for our farmer if we are able to take him or her up the value chain and therein lies the vision of our government which is of doubling farmer's income."
While announcing the scheme, Scindia put the country's total freight movement in the year 2018-19 at about 3.56 million MT, and in the following year as Covid-19 started its onslaught that number came down to about 3.36 million MT. And of this number, around 2 million MT is international freight.
Among its highlights, the scheme includes a full waiver of landing, parking, TNLC and TNFC charges for Indian freighters and P2C(passenger to cargo) freighters at select AAI airports. The scheme will be implemented at 53 airports mainly focusing on Northeast, tribal and hilly areas with farmers, freight forwarders and airlines as its key beneficiaries and stakeholders.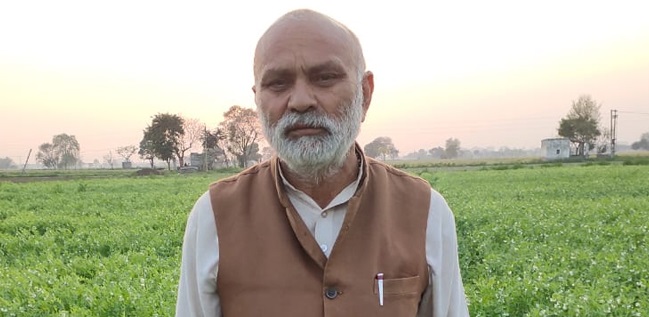 "Farmers must look at doing value addition to their produce especially in packaging and cleaning so that they can get the best prices and reduce wastage and invest in modernization."
Kanwal Singh Chauhan, Gulab Fruit growers and marketing Cooperative Society
Current challenges:
-Low agri yield
Kuntal S an advisory and consultant for international trade & standards & accreditations batted for the scheme and its benefits for the North eastern states and said, "This is a great initiative that will bring a lot of momentum to the NE region. With local entrepreneurship looking up in recent years, the sector has been looking for a boost like this. However, volumes seem to be a problem because even if basic infrastructure is there or has been created, they need a certain capacity and volume to flow through it for it to become economically viable. That is a challenge for the region."
-Lack of infrastructure
Rahul Mathur, CEO of Udgam Logistics (Sitics's Coldchain division) said, "Over the years the biggest challenge in the agri sector was infrastructure. Due to this, there was a lot of wastage in terms of value of the produce and farmers were not able to market their produce and this was not able to reach the markets where it should be consumed or where the consumer existed. Apart from infrastructure, others like small farmers with small land holdings and yield issues, are other critical areas that need focus which the government is tackling now through schemes like these."
Lack of international air connectivity from NE
For the Northeast region the problems are manifold as they are yet to be connected to international destinations by air. While flights to six international destinations namely Singapore, Dhaka, Yangon, Kathmandu and Kuala Lumpur were flagged off in 2019, from Guwahati airport, the operations were grounded due to insufficient passengers and the pandemic outbreak, however efforts are on for resuming operations soon.
Bidyut Baruah, assistant general manager, APEDA said, "There is no direct international flight operating from Guwahati till recently, which meant that the exporters have to send the perishable products to Delhi or Kolkata which has many international flights and the goods are loaded onto the international cargo and sent. Since the cargo could only be cleared at Delhi or Kolkata, this affected the quality of our products. So while export was happening, the problem was that there was no custom clearance facility till a few years back. Now that it is there at the Guwahati Airport, it's an advantage for the exporter, but other airports of Northeast do not yet have the advantage of facilities like customs clearance and Phytosanitary certificate yet."
He adds, "At Agartala airport they don't have the facility to issue the Phytosanitary certificate which is issued by the ministry of agriculture via NPPO (National Plant protection Organization) for export of fruits and vegetables so these are the infrastructure which are required, for which we have been in regular touch with the ministry. As Arunachal Pradesh grows mandarin oranges, exporters have to get their product harvested and packed in a place called Dambuk and truck them to Guwahati which is about 300-400 kms. If the custom clearance facility at Dibrugarh airport would be available then this would have helped the exporters to directly export simply by covering just half the distance. So these kinds of facilities are lacking and are required."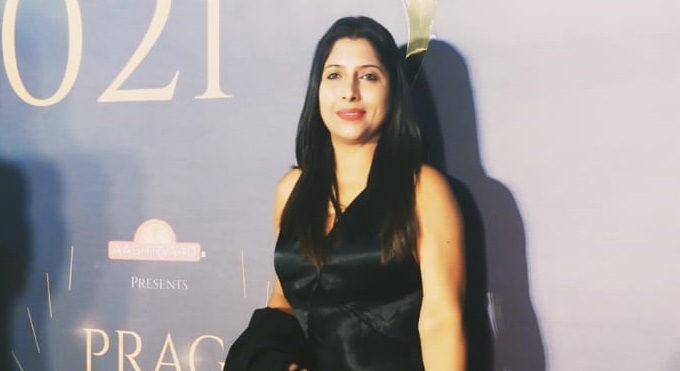 "Dabbling in the fresh business is really tough as end-to-end cold chain infrastructure has not been well developed in the (NE) region."
Pinky DM Saharia, Prithvi Agrofresh
High risk, high logistics cost
Pinky DM Saharia, founder of Prithvi Agrofresh who sends fresh produce from Northeast to Delhi avers, "In the Northeast you will not find many people dealing in perishables because it is a high-risk business. There is the time factor and logistics issues that plague the region that is really challenging. Since I have been in this business since 2012 and have long-term engagements with many farmers, there is a slight surety from farmers of the delivery of agri produce."
Reaching certain markets in different parts of India remains a challenge for exporters like Saharia who exports fresh produce like ginger, turmeric and fruits to India's domestic market and big retailers like Big Bazaar via reefer trucks since 2012 says, "This scheme would be highly beneficial for the North East region because now Farmer Producer organization (FPO's) and FPC's that were earlier are not very active have now organized the market a bit. Sourcing many products from Manipur and Mizoram is still difficult as communication and logistics is a big problem. But if we get air freight subsidy support then the sector here will grow very well. We cannot think of sending our products to certain places owing to the higher logistics cost as we have to compete with the market, so we focus only on the Kolkata and Delhi market now but we want to expand to Mumbai, Pune and those areas as well. To give an example, if something is coming from Himachal Pradesh to the main markets in Delhi and Mumbai, they will pay Rs 2-3 per kg or per km as their logistics cost but from here (North East) it is more than ₹15 for the same distance."
Tackling wastage woes
Explaining the conditions of procurement of perishables, Saharia adds, "We routinely procure Kiwis from a remote part of Arunachal called Ziro where modes of communication are still very bad and we procure pineapples from Lakhimpur. One cannot imagine the way the farmers bring the produce in Tokris from the mountains and a lot of damage ends up happening. Even till recently the business was running on many assumptions like this, which is not ideal. Dabbling in the fresh business is really tough as end-to-end cold chain infrastructure has not been well developed in the (NE) region."
Speaking about how sustainable packaging can be a game changer for arresting wastage of agri produce, Keku Bomi Gazder, CEO of AAI Cargo Logistics and Allied Services (AAICLAS) told ITLN, "This policy has in its scheme the convergence of 8 ministries and one of the challenges that will be addressed by the ministries concerned would be to effectively use packing such that the quality of the product is stable, until it reaches the table of the consumer. That can only happen if there is more attention being paid and more investment being put into this activity-both of which are important. When we do our discussions, we emphasize to the state bodies, to look into how best packing or sustainable packing can be put into this packing."
He added, "When we talk of perishables we are talking about two types of movement, one is of processed foods and one is of fresh produce. Apart from standard packing solutions, when it comes to packaging of fresh fruits and vegetables there are a lot of lessons to be learnt by the farming community to explain to them why the quality of packing is so important for having a higher value realization of the product. Packing is not to be taken as some sort of an additional cost to the product but a methodology by which the product can be better utilized or utilized for long."
​​-Need for food processing & modernization
Known for his contribution to crop diversification, Kanwal Singh Chauhan, a Haryana based farmer who is a Padmashri recipient and the founder of Gulab Fruit Growers and Marketing Cooperative Society told ITLN, "While the policy would provide a good boost to the sector and help farmers to double their income, they must look at doing value addition to their produce especially in packaging and cleaning so that they can get the best prices and reducing wastage and invest in modernization."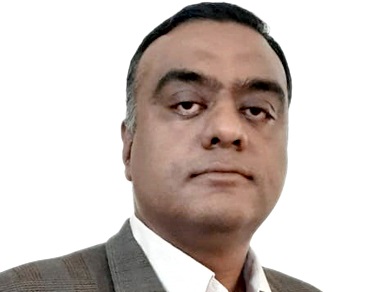 "Infrastructure was one big challenge and others like small farmers and yield issues, are other critical areas that need focus which the government is tackling now through schemes like these"
Rahul Mathur, Udgam Logistics
Advantage North East
Despite no international connectivity from the northeastern states, plans are afoot to connect Guwahati to six South east Asian countries soon. This move is expected to boost trade and rev up the export sector and perhaps pave the way for more airports from NE states to connect internationally as well.
Under the Krishi Udan 2.0 scheme, a total of 53 AAI operated airports have been strategically selected for the first phase of the scheme, including in the Northeast region. These will provide access to regional domestic markets but also connect them to international gateways of the country and facilitate the hub and spoke model.
A freight grid has also identified locations for cargo terminals to be developed within a proposed timeline of 2021 to 2025. Be it sending pineapples from Agartala to Delhi and Dubai or pulses, fruits and vegetables from Guwahati to Hong Kong- identification of focus routes and products like this for example is another key highlight of the scheme.
In July 2021, the region made headlines for the export of its famed 'Bhot Jholokia'(hot chilli) and Naga Chilli (from Nagaland) or ghost pepper from Guwahati to London via an Air India flight from the Airports Authority of India (AAI) International cargo complex of Guwahati.
Creating a world market
Indian Institute of foreign trade director Manoj Pant says,"The vision behind Krishi Udan is that you are trying to create a world market for your agricultural goods. Currently we are doing only traditional exports, but we have to get into more value-added products like jams, sauces etc. which require technology. For this one has to ensure a proper network of warehousing and freight forwarders as they are the storage people. Things don't go straight from farm to export, so the whole preservation industry needs to be built up. Unless the incentive for value-add exports is given, they won't grow. So the idea of Krishi Udan 2.0 is that this will boost the domestic warehousing capacity so that such linkages are built up. Earlier there was no policy of agricultural exports specifically because the domestic market was so large. If you did not sell at home then you were exporting. Now under Krishi Udan 2.0 the government is making a specific policy and trying to link agriculture to trade which brings us to value-added products."
He adds, "With Northeast the main problem is that capacity is very low, but demand will pick up via trade. Value addition is the only next step for the policy especially when it comes to value exports, so that is critical. Agriculture was not part of reforms earlier, now it is along with trade. How do we incentivize the domestic market, how do we ensure linkages - I believe this is something the traders would do."
Speaking to ITLN, Dr Vinod Kumar Vidyarthi, an agri economist and deputy GM at NABARD put low productivity, high logistics cost, limited value addition, export promotion and branding challenges, non-tariff barriers and quality issues as some of the roadblocks contributing to India's relatively low rank among global agriculture exporters.
In his recent paper 'Trends and Performance of India's Agricultural Trade in the Midst of Covid-19 Pandemic' Vidyarthi cited that India's agri-exports increased from ₹6012.76 crore in 1990-91 to ₹305469 crore in 2020-21, registering an increase of nearly 50 times in the span of 30 years and grew at 13.99 percent in 2020-21. The largest markets for India's agricultural products are USA, China, Bangladesh, UAE, Vietnam, Saudi Arabia, Indonesia, Nepal, Iran and Malaysia.
Further the paper cites that India's agri-exports and agri-imports have grown at a much higher CAGR of 10.41 percent and 12.74 percent, respectively as compared to 6.28 percent and 6.14 percent of world agri-exports and agri-imports. However the share of India's agri-exports in world agri-exports has increased from 0.94 per cent in 1990 to 3.04 per cent in 2003, and after that this share is continuously in declining trends and it had reached 2.03 per cent in 2019 showing that India's trade in agriculture is also highly volatile in nature.
Addressing several challenges in his paper, Vidyarthi says, "We have a low level of agricultural productivity as compared to developed countries, because we have very small holdings of land. Transportation costs are quite high for small farmers which is why they will benefit from schemes like Krishi Udaan and Krishi Rail, under which farmers will get a 50 percent discount on transportation costs. Further, currently 13 to 14 percent of the GDP is our logistics cost as compared to the world average of 8-9 percent."
On the scheme, he says, "The scheme is about having in place an integrated supply chain management. There should be direct linkages which is why the Indian government is actively developing dedicated freight corridors. Under the scheme, 15-20 percent of the wastage that we witness in our fruits and vegetables will be arrested. Since there will be no mediator in between, farmers can get better prices for their produce. With zero wastage, and consumers getting good products on the same day, they will be willing to pay higher prices for this product and ultimately this will lead to an increase in farmers' incomes."
This feature was originally published in Indian Transport & Logistics News' January - February 2022 issue.