We will see an uptick for map-based solutions in APAC in five years
ITLN spoke to Jason Jameson, senior vice president and general manager, APAC, HERE Technologies on highlights and key findings from 'The State of Movement' - a white paper conducted in partnership with the global consulting firm, Frost & Sullivan, that surveyed 152 logistics companies in six key countries in APAC: Australia, India, Indonesia, Japan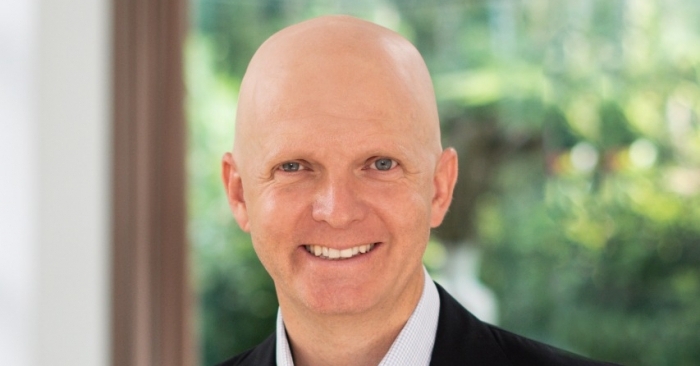 August 10, 2021: HERE Technologies is a Netherlands-based company that provides mapping and location data and related services to individuals and companies. ITLN spoke to Jason Jameson, senior vice president and general manager, APAC, HERE Technologies on highlights and key findings from 'The State of Movement' - a white paper conducted in partnership with the global consulting firm, Frost & Sullivan, that surveyed 152 logistics companies in six key countries in APAC: Australia, India, Indonesia, Japan, Singapore, and Thailand.
What can you tell us about the proliferation of advanced visualization, simulation, and digital twins being used in the logistics and manufacturing sector, especially within companies operating in the APAC region?
In the aftermath of the pandemic, one of the critical lessons learned is the need to accelerate the 'digital first' approach across industries including transportation and logistics. As such, companies are using advanced data visualization and other emerging technologies to mine insights that can not only simplify complex business processes but also help identify possible operational bottlenecks, both internal and external, in addition to ensuring optimum workforce performance and their safety across the first-middle-and last-miles of delivery.
Technological innovations such as the creation of digital twin models of warehouses and distribution centres are being used to determine the design, operation and optimisation of the end-to-end logistics infrastructure. Supply chain managers even leverage 3D map models of the factory facility to view movement and packaging work done inside enclosed places, allowing them to optimise space utilization and simulate the movement of products, personnel and material handling equipment.
Supply chain managers can also create detailed models of containers by using emerging technologies with existing advanced computer technologies, thus putting in a process to determine potential packaging problems such as dents and cracks that, if undetected, would lead to delays in last-mile delivery and impact a brand-customer relationship negatively.
The supply chain disruption caused by the emergence of Covid-19 has impacted the logistics industry in many ways. How do you see location technology aiding companies to handle their transportation management challenges in the 'new normal'?
Enterprises have been moving to a diversifying business model, making use of in-vehicle cameras and location tracking technologies. For example, for a retail floral business called GotFlowers (US), cloud-based routing algorithms based on real-time traffic, predictive traffic, and incident information have helped them communicate directly with their customers and partners to automate, calculate, and optimize delivery.
Across retail, food, and services industries, supply chain managers have been leveraging location data to monitor new customer behaviours, localize production, inform their supply chain strategies to offer hyperlocal offerings. A remarkable example of the potential that geo-enrichment tools can offer can be seen in the rising popularity of the UK's mega grocery store Sainsbury's virtual queuing system, where customers can join a line-up from places like their car parking lot or nearby outdoor location via an associated smartphone app. This allows the company to maintain public health and safety protocols.
Location-based technologies such as advanced sensor technologies help managers track fleets of trucks, trailers, market demand, and goods on trailers. These have allowed fleet managers to streamline goods delivery, predict weather and road conditions and ensure driver safety for efficient fleet management.
While the study mentions that logistics companies in Singapore and Japan, in particular, are beginning to place a higher emphasis on real-time routing and real-time tracking- what is the direct effect on this in cargo turnaround time and revenues?
Real-time insights into a business supply chain can deliver benefits by improving the efficiency and safety of the entire resource structure of an organization. Location technologies such as geofences, routing algorithms, API trackers, and digital indoor maps are today opening exciting opportunities that enable the safe operation of autonomous guide vehicles (AGVs) such as forklifts and inventory carts, delivering benefits associated with improved worker safety, reduced downtime plus greater efficiencies in warehouse operations.
Another challenge that companies grapple with is the need for end-to-end visibility into the fleet's heavy assets, returnable/reusable and other warehouses, and misplaced assets. These factors can cause major cost leakages and delay the entire delivery process. The ability to track and monitor these assets on a real-time basis in all environments can significantly improve the ability for companies to identify any misplacement and navigate through these disruptions. This benefits organisations with improved capacity planning, trend visibility, and forecasting to further streamline and optimise operations.


"Approximately, two out of five logistics companies plan to implement IoT technologies across all their assets in the next two years."
The survey mentions that 37 percent of logistics companies plan to deploy IoT technologies in the next 2 years in the Asia-Pacific region. What is the current level of adoption of IoT technologies in logistics industries surveyed in the Asia Pacific countries and in India, as per the survey and how do you see the demand and deployment picking up in the coming years?
The implementation of IoT technologies, which is evolving exponentially, has enabled companies to alter processes and drastically improve efficiency. While GPS and RFID have a high penetration rate in fleet management, IoT is gaining popularity, with 21 percent of APAC logistics companies and 11 percent of Indian logistics companies currently leveraging IoT for fleet management solutions. Approximately, two out of five logistics companies plan to implement IoT technologies across all their assets in the next two years. We are also seeing that IoT is gaining acceptance within service delivery asset tracking, especially for returnable and heavy assets tracking.
The survey has identified Thailand, India and Indonesia as having a growing potential for map-based solutions with real-time location data? Do you see logistics companies from these nations making the shift from Software-as-a-Service (SaaS) which you mentioned as having higher penetration (51 percent) to map-based solutions in the next 5 years? What is the rate of adoption that you foresee and why?
A map-based platform provides companies with the intelligence to make real-time decisions. The demand for this is growing rapidly in the transportation and logistics industry and in transforming business operations and services. We will likely see an uptick for map-based solutions in the region in the next five years. Apart from web-based software-as-a-service (SaaS), which has high penetration rates, about 51 percent of logistics companies in these areas are looking to leverage map-based solutions with real-time location data, primarily for fleet tracking, thereby extending its use across other assets as well.
A large percentage of companies surveyed revealed that they were likely to deploy 'On Cloud' for logistics service delivery asset tracking solutions in the next two years and that between 20 to 25 percent are already using hybrid. Going forward, do you see companies using a combination of hybrid and cloud solutions and what are some of the roadblocks faced by them for the same?
Cloud-based solutions are widely adopted by the industry and are perceived as critical to its future. Additionally, some companies are starting to demand a hybrid model which allows for the segregation of data between on-premise private cloud and public cloud. Sensitive data can be hosted on-premise, and the rest on a public cloud. This increases security and control while reducing redundancy.
The survey has highlighted several pain points for end-to-end shipment visibility especially solutions integration and data accuracy for logistics companies in the region. How can they rise above these challenges and achieve end-to-end shipment visibility?
It is clear from the survey that companies face several critical challenges in achieving end-to-end shipment visibility, namely, poor infrastructure, unsynchronized and unintegrated systems, data inaccuracy, and complex supply chain processes. With end-to-end visibility, shipments can be tracked, ensuring that they follow the prescribed route and schedule, while alerts and notifications for prompt action can be activated when there are disruptions. In addition, end customers can receive real-time updates like shipping notifications and ETAs and acquire the ability to track parcel shipments on a web portal or an app. This end-to-end visibility also offers supply chain managers and organizations the ability to track, monitor, and easily report on all freight movements from the point of origin to the destination.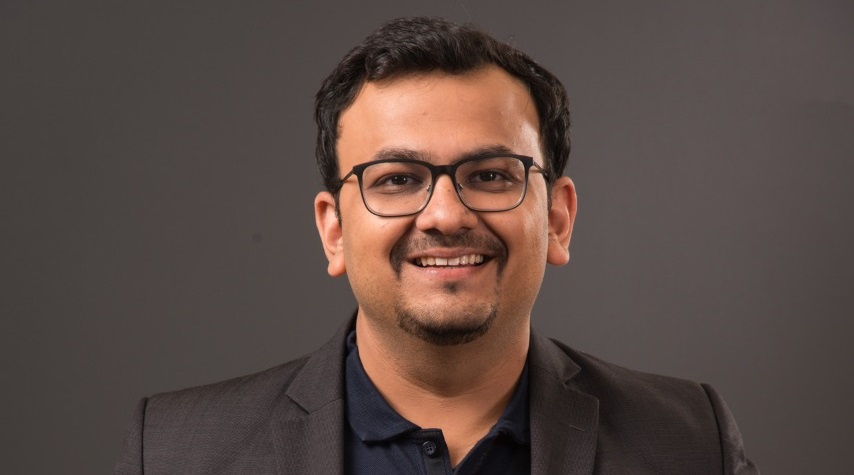 "Intelligent and location-aware supply chains can create additional business value by enabling accurate planning of production."
Looking at the next 5-10 years outlook- what are some of the processes that will achieve automation in the logistics industry? Could you share some data on this? What would be the ROI in mid to long-term deployment of automation solutions?
Looking 5-10 years out, we expect that logistics automation will continue gaining traction as companies look to accelerate their digital transformation. The emergence of IoT, recent spikes in e-commerce, advancements in robotics, and the growing need to ensure workforce safety in a remote working scenario are some of the other drivers for the fast pace of automation that companies are adopting.
In the coming years, we will also see automation systems moving into warehouses and distribution centres. As technologies take over many repetitive activities, full automation of processes like picking and packing, invoicing and PO processing, and order fulfilment is likely, thus driving workforce and organizational efficiency. While this will enable workers to focus on other, higher-value activities, companies will be focused on the deployment of logistics automation solutions that improve competitiveness and reduce operating costs. Although the implementation of automated logistics solutions usually involves high upfront costs, their adoption promises to yield a significant return on investment (ROI) in the mid to long term.
What are some of the advantages of moving from a web-based software solution to a map-based solution with real-time location data? What is the current split between the usage of the two and where do you think the trend is moving towards in terms of shipment monitoring?
In our study, we found out that logistics enterprises in Australia have a high adoption rate of map-based solutions (90 percent). Our study also reveals significant growth potential for map-based solutions in Thailand, India, and Indonesia at 36 percent, 41 percent, and 47 percent respectively. These numbers are only likely to increase in the coming years.
Intelligent and location-aware supply chains can create additional business value by enabling accurate planning of production. Supply chain managers can trust the goods to reach them on time or they receive advance notice to re-plan resources. Always-on and location-aware map-based solutions can facilitate end-to-end visibility into how their supply chains are managing the ETA of shipments. Integrating this information with other enterprise planning tools can lead to business process optimization with minimum human involvement. Real-time visibility into market demand-supply gaps along with the real-time movement of cargo from the distribution centers can help the companies redirect stock to oversee sudden changes. Thus, spatial technologies and analytics can empower retailers, on-demand services, and logistics providers to streamline business operations.
What is the growth potential for deploying IoT in shipment monitoring of condition sensitive items such as cold chain items and dangerous goods in Australia, India, Indonesia, and Thailand as per the survey?
Technologies such as IoT sensors have enabled real-time tracking, helping companies make informed decisions. Logistics companies in APAC are investing in IoT to harness its strengths and create efficient and agile supply chains. For example, our recent State of the Movement study in partnership with Frost & Sullivan revealed that around 36 percent of companies used connected technologies for cold chain items, followed by 33 percent for dangerous goods, 30 percent for solid/liquid bulk goods, 20 percent for courier, express, parcel, and about 19 percent for large items. In the coming years, we will see more and more companies leveraging IoT to track assets in real-time which will enhance visibility across the entire supply chain.
What were some of the good practices adopted by companies in the APAC region in terms of adhering to sustainability and environmental responsibility as underlined by the Paris Agreement? Could you answer this with any specific examples and any data?
Sustainability is an increasingly important consideration in most business circles and a key priority for logistics companies, particularly in the Asia Pacific, as the region faces extreme weather and climate conditions such as floods, famines, earthquakes, etc. To promote efficiency in fleet operations, reduce carbon emissions, and fuel management, we expect the majority of businesses to channel investments towards enhancing fleet management solutions. We also expect to see high interest and consideration for adopting energy-efficient fleets in the next few years. This is particularly evident in Australia, followed by Japan, Thailand, and India where preliminary test runs of electric trucks with swappable batteries have been initiated by local governments and industry stakeholders.
How is location technology and specifically your company 'HERE Platform' helping logistics companies tackle their transportation management needs?
In a nutshell, at HERE we provide comprehensive mapping content, an integrated suite of solutions and services as well as development tools and a marketplace for data to solve complex location-based problems, that can impact any company's bottom line. And in order to enable and accelerate the transformation of data into business value in an efficient and scalable fashion, we also have the HERE Platform as a neutral and secure solution where you can create, enrich and license location-centric data and services. It includes data exchange, data modeling & visualization, application & service development, as well as technologies & industry solutions - from on-premise to the cloud.