We see ourselves growing 10x in the next five years: Shadowfax COO
Praharsh Chandra, co-founder and COO, Shadowfax Technologies speaks exclusively to Indian Transport and Logistics News to share how this third party logistics company is leveraging technology to improve its efficiency and how it remained resilient throughout 2020 and worked on converting every challenge into an opportunity.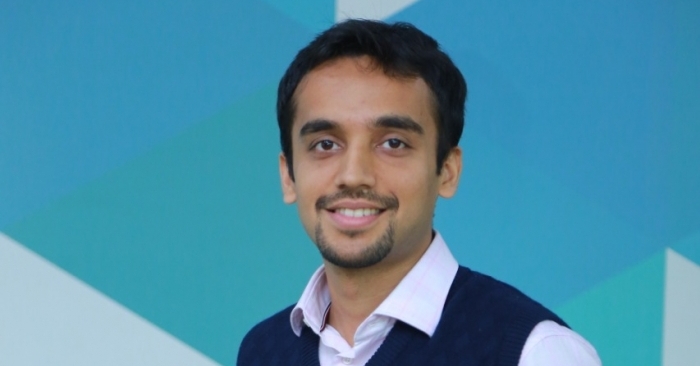 The last-mile delivery for any e-commerce business is often the shortest yet the most complex part of the supply chain. With the increasing demand for online shopping, fast, efficient and reliable order fulfilment is the key to maintaining customer satisfaction. India's leading last-mile delivery company Shadowfax has mastered this art and is now a key partner for businesses of all sizes to deliver everything from food to grocery to medicines to apparels and furniture. The network is capable of delivering instantly within and across 500 cities across over 7,000 pin codes processing 500,000+ orders per day.
Praharsh Chandra, co-founder and COO, Shadowfax Technologies speaks exclusively to Indian Transport and Logistics News to share how this third party logistics company is leveraging technology to improve its efficiency and how it remained resilient throughout 2020 and worked on converting every challenge into an opportunity.
Shadowfax focuses on bringing customer delight to the last mile. As a leading player in the last mile delivery space, what innovative technologies and approaches have you adopted to improve customer delight?
In the e-commerce or logistics world, not only are the systems for purchase getting more advanced to facilitate customer order establishment, the systems for exchange, return, and refund is also continuously being improved. The performance of the reverse logistics management program has a direct impact on customer satisfaction. As a market leader in reverse logistics, Shadowfax processes more than two million monthly returns across more than 500+ cities and 7000+ pin codes. To keep up with this incredible pace, we have focused on building future-proof technological infrastructure that includes delivery route scheduling and planning, backed by robust AI to forecast demand patterns and process real-time location streams. Therefore, improving our efficiency through successful reverse logistics strategies means that more effort and resources can be used in increasing customer satisfaction.
We also ensure that we deliver 98 percent+ shipments within their SLA. This helps us deliver shipments across categories, ensuring cost optimization with a superior and consistent user experience. Also, our tech-enabled route optimization across multiple cities and modes of transport saves time and ensures a better on-time rate.
In terms of your business model, what is the biggest differentiator that sets you apart from your counterparts in this space?
Shadowfax is the only 3PL integrated logistics company that delivers smart logistics solutions across industries like food, pharmacy, grocery, consumer technology, and FMCG. At Shadowfax, our primary focus is to get instant deliveries done. When we say "instant delivery" it means deliveries happening within 60 minutes, where we pick up from a margin delivery to the customer. Today, we are the only third-party logistics company that enables everything from 45 minutes instant delivery to 72 hours pan India delivery on the same technology integration.
One of the major trends observed during the pandemic-induced lockdown and beyond has been a substantial rise in the e-commerce segment. Now that online shopping is here to stay, how are you reevaluating your strategies to cater to this requirement?
The pandemic is having a significant impact on every aspect of life. Startups and small businesses have been the worst hit. At Shadowfax, we are pleased to have come out of the crisis stronger than ever before with more than double the volumes being processed in the network today than the pre-Covid times. A diversified or cross-category model, an asset-light and variable cost model, and a flexible core technology stack were the key principles that helped us wade through this crisis.
What percentage of increase in the volume of business have you been able to generate since March 2020 (from the time of lockdown until now)?
We remained resilient during the entire year 2020 and worked on converting every challenge into an opportunity. Our strong innovation focus and passion have been the growth drivers for us. While we were one of the few startups to be operating during the complete lockdown delivery essentials under compliances. We saw the opportunity in the adversity and worked towards offering new solutions for our offline retail chains for their online delivery needs: for instance; same-day delivery, D2C delivery, etc. We have seen significant growth in the last 8 to 10 months. We have grown about 3X in the volume of business since pre-COVID levels. At present, we have over 200K delivery partners on our crowdsourced platform catering to different needs of the logistics ecosystem.
What, according to you, are some of the biggest challenges for the logistics sector in the short- to medium-term?
Easy access to cutting-edge technology and the rising demand from customers have driven the Indian logistics sector to become one of the fastest-growing in the world. The pandemic pushed us to adapt to technology and get online for our daily needs, essentials, and even recreational shopping. Brands have recognized this evolving consumer behaviour and have taken their businesses online. Today, by associating with 3PL logistics providers, such as Shadowfax that offers end to-end services such as automated warehousing, inventory management, same-day/next-day deliveries, etc., small and medium-scale companies are establishing a strengthened online presence for themselves.
However, in India, we have challenges of infrastructure, technology, etc. but we are optimistic that the logistics sector will rise to the challenge. Also, as we look to the future, the logistics sector will emerge as an enabler to the economy by accelerating productivity for its customers.
Given your ongoing relationship with Flipkart, how are you looking to leverage those synergies to increase your presence across the country?
In December 2019, Shadowfax had raised $60 million as part of its Series D funding from Walmart Inc.-owned online retailer Flipkart. This partnership with Shadowfax is to fulfil logistics requirements across various categories in its e-commerce business. The larger impact of the partnership will happen in the years to come but we have already started seeing synergies between our businesses. As exclusive logistics partner for the recent launch of Flipkart Quick services, we have been able to significantly reduce delivery time and provide superior customer experiences across product categories and have laid a strong foundation with this partnership to make inroads into a dynamic hyperlocal consumer market living up to our commitment of ensuring reliable service, speedy delivery, and creating customer delight every day.
Everybody is talking about C02 reduction in last-mile delivery and there has been an increasing movement towards sustainable fleet management over the past few years. What steps has Shadowfax taken towards sustainability?
At Shadowfax, looking at the hike in CO2 emission, increasing commute time, and congestion, we are pledging towards a greener approach. We believe EV is the future of last-mile delivery as it is both cost-effective and environment friendly. Hence, we have started deploying EV fleets in the last mile across our major demand centres. Also, we are working closely with OEMs and infrastructure providers to build a scalable model for operation. For our intercity line haul network, we have been building analytics solution for optimal vehicle routing and improving fleet utilization to reduce the carbon footprint per shipment.
What are your future plans?
Online commerce is expected to spur demand in the logistics sector. We aim to double the current orders and reach customers in every corner of the country in the next five years. Considering the depth of the Indian market and its potential, we see ourselves growing 10x in the next five years and accomplish our dream of creating a million micro-entrepreneurs in the country.
This interview was originally published in Indian Transport & Logistics News' March- April 2021 issue.