Welspun One accelerates Emiza's expansion plans
Welspun One delivers a 70,000 sq. ft. standalone facility, which is a green warehousing solution in Bhiwandi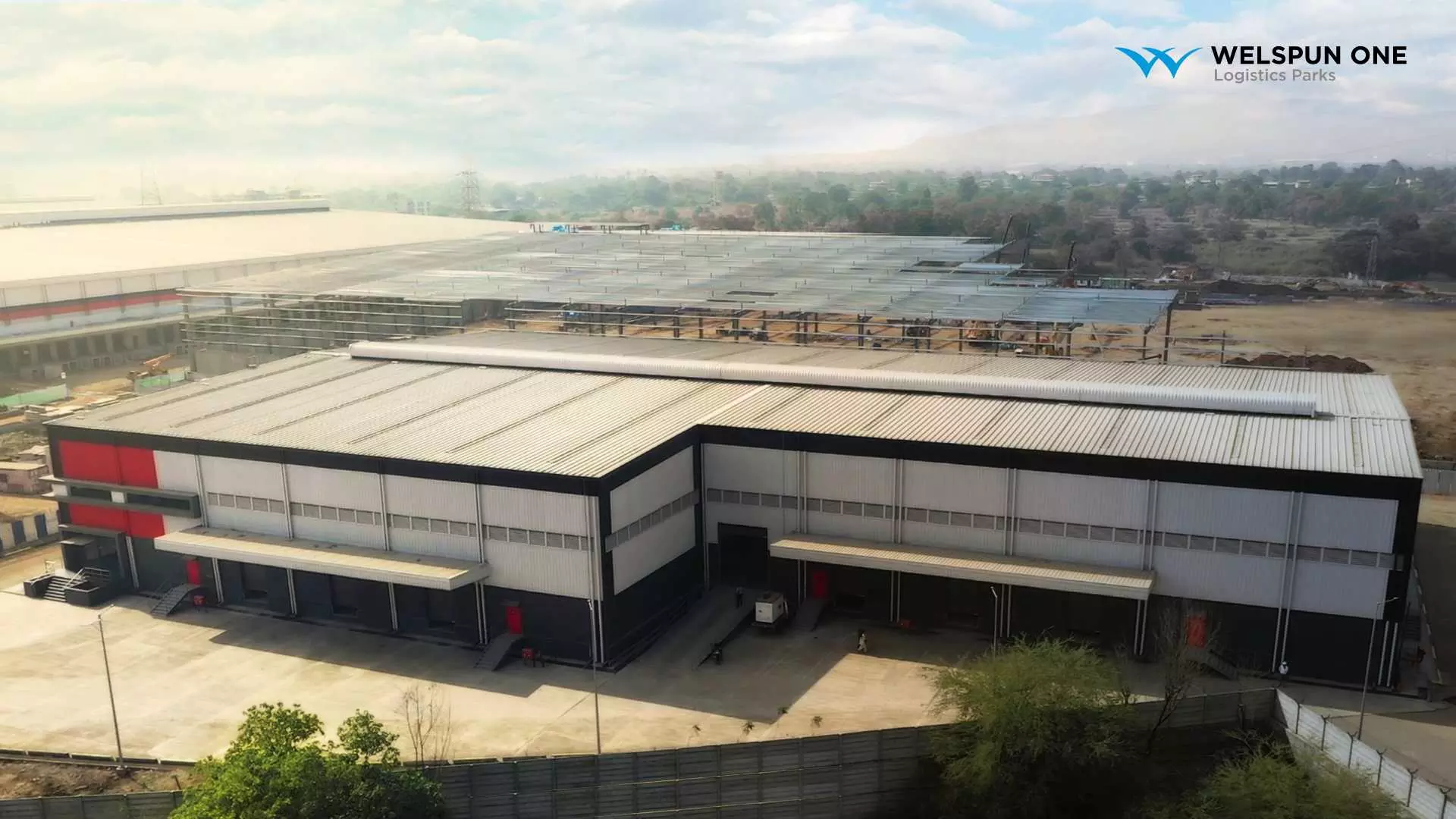 Emiza, a new-age 3PL startup has established its footprint in the major trade center of MMR by moving into a 70,000 sq. ft. standalone facility70,000 sq. ft. standalone facility at Welspun One Logistics Park's flagship industrial and logistics campus in Bhiwandi. This facility will seamlessly serve 120+ direct-to-consumer (D2C) and business-to-business (B2B) brands across the broad spectrum of beauty, personal care, cosmetics, fashion, lifestyle, electronics, appliances, home, kitchen, food, and nutrition.
With this committed 5 years strategic partnership and handover, Emiza will have access to a best-in-class IGBC Platinum pre-certified Grade A logistics park at Bhiwandi.
The highly functional premises is energy-efficient, solar-panels enabled, and has a zero-discharge facility set as part of their amenities. Further, its strict adherence to global standards, 100% compliance to stringent safety norms, and legal and health will help maximize its business efficiency.
The campus is a model for today's green economy with sustainability integrated into its design and development. It focuses on customized utilities which are built-to-suit as per the evolving needs of new-age businesses.
Strategically located in close proximity to Kalyan - off NH3, Mumbai-Nashik highway; in the micro-market between Mankoli and Padgha, the warehousing park is suited for occupiers who intend to serve the 26MM consumption base and is well-connected to Thane and Mumbai via NH3 and Navi Mumbai via NH4 and Thane Belapur road.
Ajay Rao Founder & CEO of Emiza said "Our association with Welspun One Logistics Parks in Bhiwandi, will fuel our capabilities to equip marketplace models and D2C brands with end-to-end warehousing and order fulfillment solutions. This partnership will not only elevate our ambition to provide tech-driven quality infrastructure to our customers across the nation but also help us integrate a sustainable approach into our business practices, as we move into this standalone green facility.
Anshul Singhal, Managing Director, Welspun One Logistics Parks, said: "We wish to contribute to a growing and dynamic start-up like Emiza by empowering them to provide new-age supply chain solutions whilst building smarter 3PL strategies. Our ultimate agenda is to substantiate our client strategies with our premium state-of-the-art warehousing offerings that constitute a prerequisite for a more sustainable tomorrow"