V-Logis announces specialised chemical storage facility in Bhiwandi
As per the norms, the facility is located away from the highway, residential, school, and river body at NH-3 Mankoli-Bhiwandi.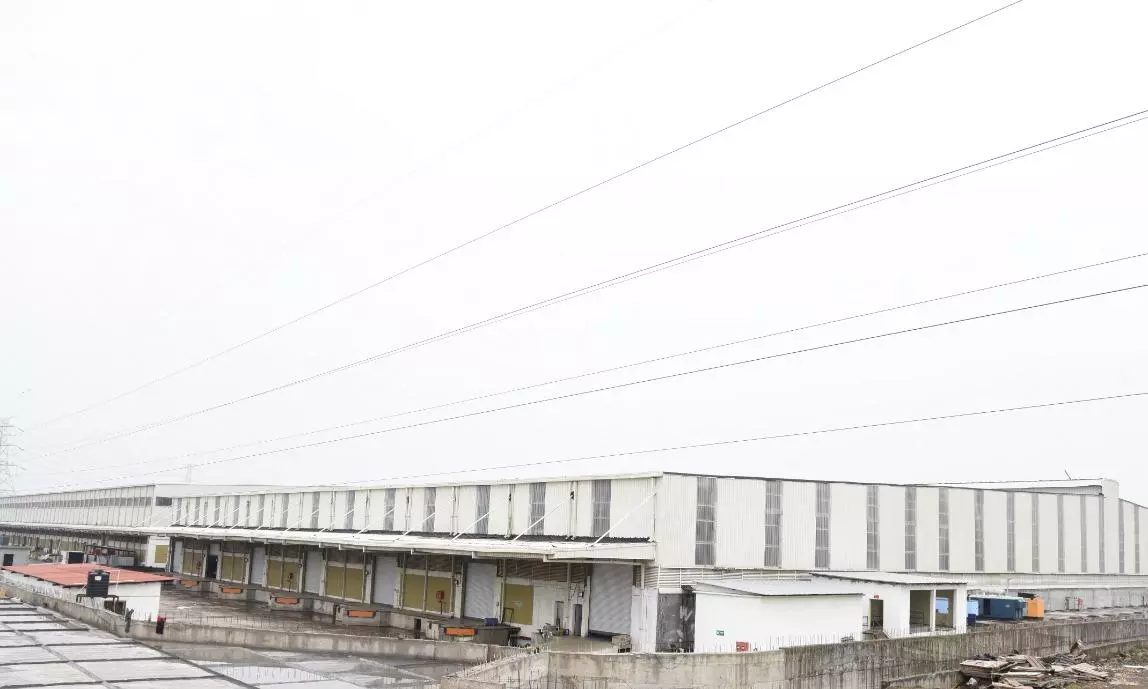 V-Logis, a part of V-Trans (India), has announced its new super-specialized chemical storage solution facility called CHEMSTORE in Bhiwandi, Maharashtra.

Ronak Shah, executive director of V-Trans (India) Ltd & CEO V-Logis said "With Chemstore we have created a benchmark for safe & fully compliant storage of chemicals with safety standards in construction, design, T&D, and best practices for fire, disposal safety, and other necessary measures. Our aim is to be committed to providing safe and sewer storage of chemicals & ensuring that our clients are at the place once they have handed over their cargo to us. We seek to see what more is to come in the chemical industry in the future, that will help us adapt and contribute more toward society".
The facility is a state-of-the-art infrastructure with strict compatibility for storing various chemicals of various hazardous classes. As per the norms, the facility is located away from the highway, residential, school, and river body at NH-3 Mankoli-Bhiwandi. The facility accommodates a total area of 2,18,350 sq. ft to store precious haz-chems with safety measures.
"CHEMSTORE provides the best safety standards at the global level. This world-class facility is among the top warehouses in the country and is fully compliant with National Building Code (NBC) 2016 and National Fire Protection Association (NFPA). We have partnered with VED Hospital for emergency services at the facility which is at a distance of 12kms. The fire station is located 20km from Chem Store," reads the release.
The chemical industry is engineered with high compliance standards to store all categories of hazardous chemicals comfortably and securely. The facility shelves are built with a heavy-duty racking system in a systematic arrangement to store an optimum quantity of material. The layout of the warehouse is designed with a height of 46 ft at the centre efficiently utilizing the space. The side walls of the warehouse are smart insulated with ventilation for the flow of natural light & air.
The warehouse is inserted with a central roof monitoring system to keep the internal temperature and to have air chances. The facility has expansive peripheral access on all four sides for fire tendering and other vehicle movement. The facility holds space of 26ft and 20ft wide canopy throughout on both sides for all weather-smooth operations. The facility has a seamless and automated dock-to-rack movement with an articulated forklift, battery-operated forklift, battery-operated pallet truck, and a hydraulic pallet truck.
To avoid pollution by spillage of disposal from the warehouse, there is a separate containment pit with a dedicated tank of 4 Lakh litres to manage storage and spilling of disposals. The warehouse has instilled a sewage treatment plant to make it fit for safe disposal, agricultural use, or domestic use in toilets. It has a different pump room designed to utilize the natural pressure and provide a water supply with the backup motor. It has a system that provides a curtain of water for protection against internal and external "exposure" to fire, and protection of large openings. Considering the storage of chemical products, the entire periphery of the site is equipped with the Drencher. The store is infused with VESDA (Very Early Smoke Detection Apparatus) system for the best possible safety standards.