Lingotto to acquire minority stake in TVS ILP
Under the TVS Mobility Group, TVS ILP is a 50:50 joint venture between TVS Supply Chain Solutions (TVS SCS) and Ravi Swaminathan Associates.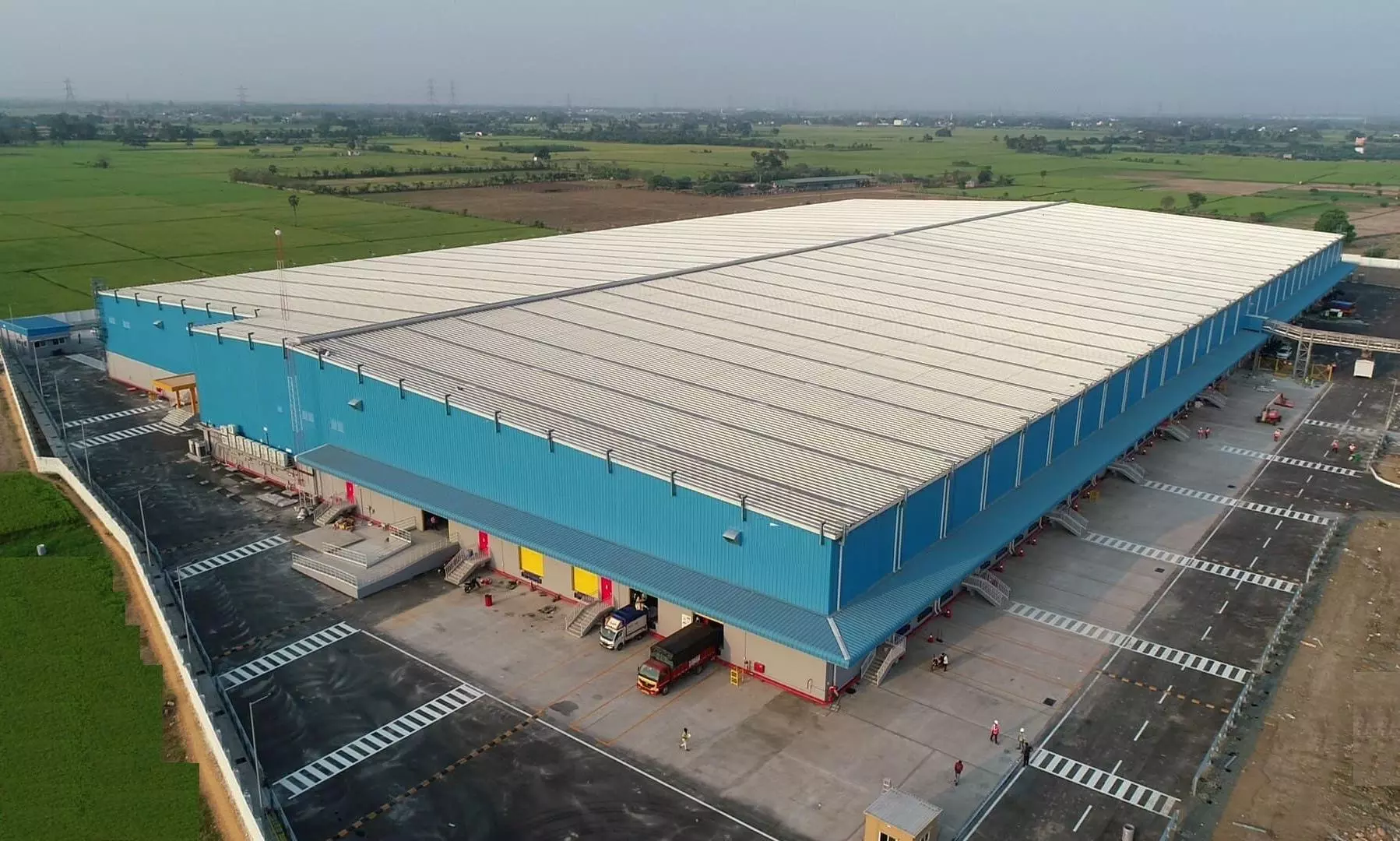 TVS Industrial and Logistics Parks (TVS ILP) announced a partnership with Lingotto Investment Management (Lingotto), an investment management company owned by Exor N.V., the global holding company with a track record of successful investments across diverse sectors.
Under the TVS Mobility Group, TVS ILP is a 50:50 joint venture between TVS Supply Chain Solutions (TVS SCS) and Ravi Swaminathan Associates.
This partnership has been set in motion through a secondary stake sale of 4.5 percent by TVS SCS for 51.3 cr. and soon Lingotto will acquire a significant minority stake in TVS ILP. This secondary transaction has taken place at an enterprise value of ₹2,800 crore, emphasizing the potential and size of TVS ILP.
"TVS ILP has been the first corporate developer leading the path in Grade A warehousing since its inception in 2005 with facilities pan-India. Recognized for its unwavering commitment to excellence, TVS ILP is renowned for delivering best in-class warehousing and logistics solutions across India. The company's ultimate aim is to be the trusted leader in integrated logistics parks, offering comprehensive services tailored to clients' diverse needs. TVS ILP stands out for its exceptional project execution, ensuring prompt delivery and fostering enduring partnership with customers. The company has a diverse clientele encompassing industry leaders in sectors such as FMCG, FMCD, CDE, 3PL's, Ecommerce and many more," reads the release.
The Company boosts a 20 msf platform, and has been instrumental in setting industry gold standards, in the largely unorganised Indian Logistics Parks space, with enviable operational parameters. With an Arjuna's eye on the operational profitability, the Company has been maintaining more than 98% Occupancy over its long history, with a 100% utilisation for past 6 years, exhibiting its business prowess, while holding true to its 'Client First' motto. Parallelly, following the DNA of its founders, the Company has always been cognisant of its social responsibilities, and as a testament to its unwavering efforts in this direction, has been constantly humbled with accolades like Edge+ Champion from IFC (a member of World Bank Group).
Lingotto is an independent and entrepreneurial investment management company based in London. It is wholly owned by Exor N.V., one of Europe's largest diversified holding companies, and is authorised and regulated by the Financial Conduct Authority. Its purpose is to deliver attractive long-term returns through a complementary, differentiated, and unique investment approach. It provides talented investment professionals a home in which they can pursue their passion for investing through an attractive combination of autonomy and structured support.
R. Dinesh, chairman, TVS Supply Chain Solutions, "We are very happy to welcome a marquee investor like Lingotto into TVS ILP. This is yet another milestone in the successful journey of TVS ILP as it continues to create value for all stakeholders. TVS SCS expects the Indian warehousing and logistics sector to continue to grow, which will further enhance the valuation of TVS ILP, which already has seen a multifold increase over the last few years. We continue to hold a significant minority stake at TVS ILP and the strategic partnership with Lingotto should further enable TVS ILP to grow in its value-creation journey."
Ravi Swaminathan, vice chairman of TVS ILP, said: "Our vision is to create tech enabled infrastructure solutions to the warehousing and logistics parks industry. We have delivered robust growth for nearly two decades due to evolving customer demands for more sustainable and innovative products. Now is the time to bring the company to the next level by strategically investing in its future. To achieve this, we welcome the Lingotto as a valued strategic partner. The Board is convinced that this action will secure the long-term success of the company and benefit all stake holders.
Ashish Kaushik, partner at Lingotto, said: "TVS ILP is a pioneer in providing logistics and infrastructure solutions to the warehousing and logistics parks industry. TVS ILP is now poised for the next phase in its pan-India growth and we are excited to join the company for accelerating their growth trajectory. We look forward to working closely with TVSILP."