Stellar Value Chain Solutions ramps up warehousing capacities by 2 million sq. ft. in May
Facilities at Bhiwandi and Banur scaled up by 1.5 million sq. ft. and 0.5 million sq. ft., respectively to serve a consumer durable giant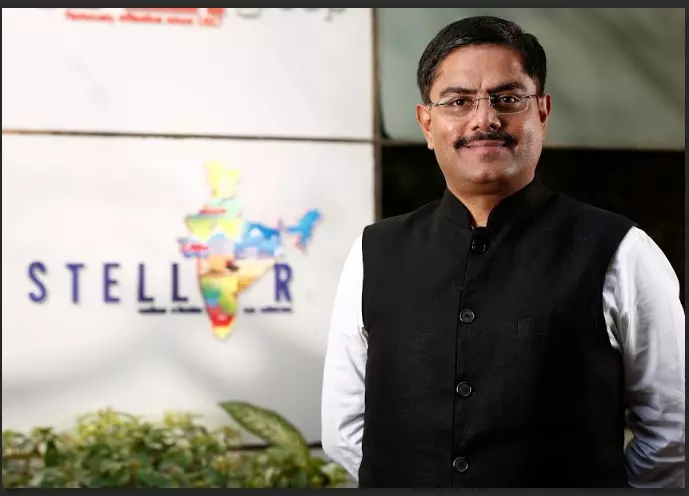 Stellar Value Chain Solutions, one of the largest tech-enabled 3PL warehouse and distribution solutions providers, has added 1.5 million sq. ft. warehousing space (Distribution Centres) at Bhiwandi and 0.5 million sq ft. at Banur, Punjab thus scaling up its warehousing capacity by an additional 2 million sq ft in May this year.
After this latest operational expansion, the total warehousing capacity of Stellar Value Chain Solutions has risen to 16 million sq. ft. The capacity addition is primarily aimed at efficiently managing pan-India supply chain operations for a consumer durable giant. Stellar has taken over the pan India Central Distribution Centre Operations and two regional Distribution Centres.
The company has plans to roll out 5 million sq. ft. of warehousing operations every year and is in the process of raising funds (primary capital) of up to Rs.400 crore for further growth and expansion.
Stellar has also released a new RFQ of 10 million sq. ft. of total Logistics space to be developed either through the BTS (Built to Suit) route or the RTM (Ready to Move) route as the need may be over the next two years. The BTS facilities are being explored across Mumbai, Bangalore, Lucknow, Patna, Guwahati and some other cities. The RTM options are being explored across the 21 major cities in the country where Stellar has already established a considerable presence.
Commenting on the roll-out of the warehouse operations, Anshuman Singh, Chairman & Managing Director, Stellar Value Chain Solutions Pvt. Ltd. said, "We are proud to have partnered with one of the giants in the Consumer Durable sector. With the launch, we have taken over a major part of their supply chain including pan-India Distribution Centres located at Bhiwandi and Banur and two Regional Distribution centres. We are happy that our persistent engagement with this customer over the last two years proposing and solutioning multiple supply chain networking options has finally borne fruit. With the seamless takeover of the multi-box warehousing operations in less than a week at Bhiwandi and Banur, we have lived up to our customers' trust and demonstrated our proven competency to offer tech-enabled, customised and broad-based supply chain management services with great speed. Stellar will endeavour to bring great value to the customers through its integrated supply chain solutions and services and help the customers in reducing their costs and increasing their speeds. ''
Strategically located at Bhiwandi and Banur, these mega Distribution Centres are spread across 2 million sq. ft. and are well-connected through major highways, thus offering quick transportation to the rest of the country.