Shadowfax opens its largest fulfilment centre in Surat
The facility that targets the Indian textile e-commerce from Gujarat has a processing capacity of 10 lakh orders/day.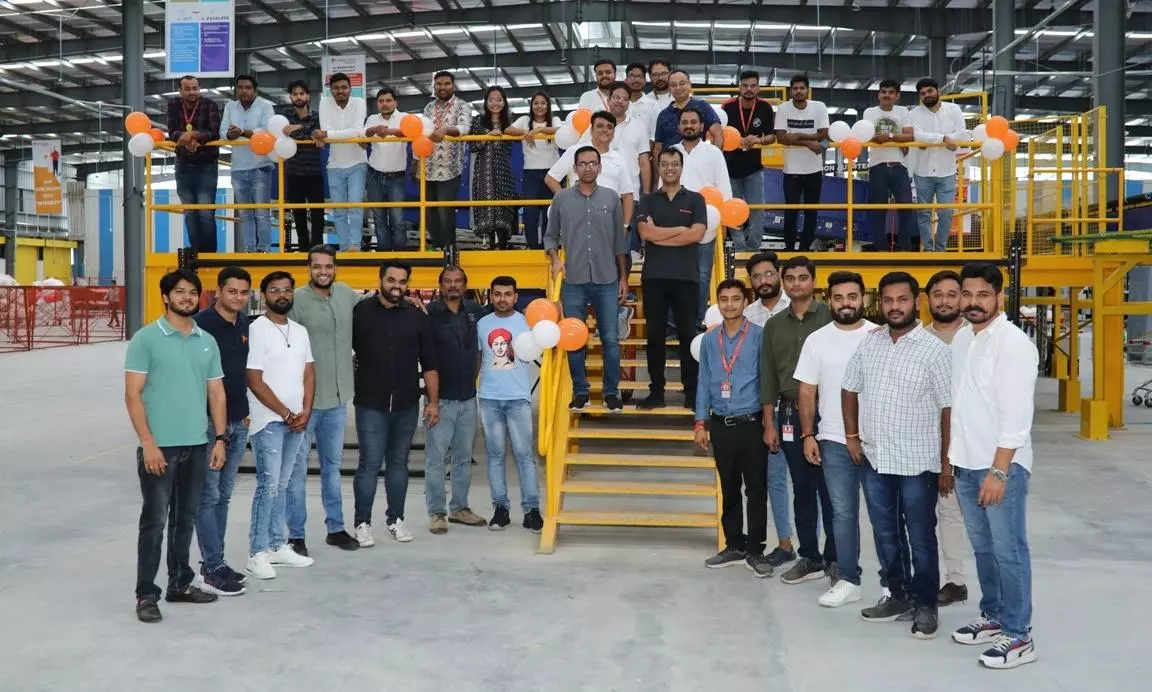 Shadowfax opened its largest fulfilment centre in Surat, Gujarat for the festive season.
"One of the largest e-commerce centres in Gujarat, this facility will fuel local economic growth and community development while empowering Gujarat's apparel sellers to deliver seamlessly across India," reads the release.
Surat, hailed as the textile destination of India, has emerged as a robust supply centre for the booming apparel e-commerce industry and Shadowfax's new fulfilment centre, located in Palsana, Surat, strategically positions itself at the heart of this thriving industry. This facility spanning an impressive 1.5 lac sq ft represents the largest endeavour by any third-party logistics provider (3PL) in Gujarat and boasts a daily processing capacity of 10 lakh orders. It is tailored to meet the evolving demands of e-commerce during peak seasons, setting new industry standards. The newly launched hub integrates cutting-edge technology, including an advanced Auto Sorter that features full automation and IP technology for sortation and dynamic allocation. This advanced infrastructure enhances operational efficiency - ensuring precision and reliability in the fulfilment process. In addition to its technological prowess, the Surat centre also stands as a testament to Shadowfax's commitment to job creation in the region. The facility is set to employ more than 1000+ skilled personnel, contributing significantly to local employment and economic development.
Abhishek Bansal, co-founder and CEO at Shadowfax, remarked, "We are delighted with the launch of our Distribution Center which is a new benchmark in the e-commerce logistics space. The incredible capacity we offer will help Surat and its sellers manage the next several years of e-commerce growth. This acts as another stepping stone in our journey to provide our clients the best customer experience and will help take our market share to 30 percent+ in the coming years."
As Shadowfax gears up for Diwali and the festive rush, this facility is ready to deliver excellence, empowering businesses to reach customers across the nation seamlessly.