Prozo to touch ARR of Rs 200cr this fiscal: Jakhar
"We are a tech-driven enterprise & our core vision is to democratise supply chain access."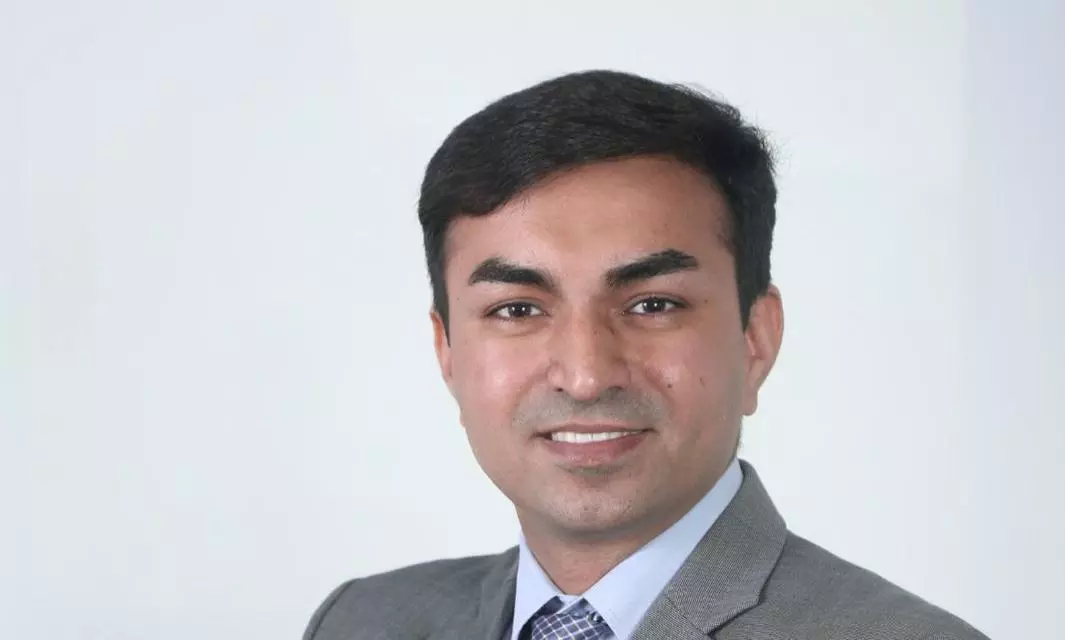 Prozo, an integrated supply chain company, enables fast fulfilment through its pan-India warehousing space of 1.3 million sq.ft and 29 fulfilment centres. What makes Prozo the first choice 3PL vendor for 75+ brands with 100 million + B2B throughput and 24 million + B2C throughput?
*Agility through technology and pay-per-use fulfilment network
*Elasticity by seamlessly aligning supply chains with growing customer needs
*Accuracy by delighting customers
*Resilience based on unified digital and physical infrastructure; and
*Visibility through warehousing and freight control tower dashboards enabling better inventory planning
Founder and CEO Ashvini Jakhar, a former Lieutenant Commander with the Indian Navy and an ex-McKinsey consultant, is spearheading ideas in automation with the launch of the mini-load automated storage and retrieval system (mini-load ASRS). Prozo is the first 3PL company in India to have advanced technology integration into its supply chain management services and move towards 100 percent automation of warehouses.
Jakhar shares some insights in a conversation with Indian Transport Logistics News:
Congratulations on your recent funding round. What are the plans for funds usage?
Thank you! We recently raised a pre-Series B round of Rs 45 crore ($5.4 million) via a combination of equity and debt financing led by Sixth Sense Ventures with participation from JAFCO Asia and other investors. The funds raised would be utilised to expand our client base, warehousing and logistics network, and further develop the Prozo Warehousing and Logistics (PWLP) SaaS platform.
Majority of the capital raised will be deployed in further building out our tech stack and deepening our operations footprint.
Also Read - Prozo raises ₹76 cr in Series A funding led by Sixth Sense Ventures

"Prime like"? Why is a service named like this? Is Prozo trying to ride on Amazon's popularity?
When we say "Prime like", it means fast, reliable and end-to-end supply chain services that Prozo offers to its customers. A reference to "Prime like" helps our external stakeholders easily understand the meaning of our message.
Is the focus of Prozo on end-to-end solutions for e-commerce brands? or D2C brands?
Prozo offers end-to-end solutions to brands and companies of all sizes, be it enterprises, SMEs or D2C brands. Brands can use our services on a cost plus or a variable cost basis. We today serve ~100 brands across 10+ categories. Some of the clients we serve are Reliance JioMart, Urban Ladder, Mobile Premier League (MPL), Hyundai, Wonderchef, Tata Consumer Services, Aditya Birla Group, Snapdeal, WH Smith, Chai Point, Pepe Jeans, Pristyn Care (Beat XP) and Wonderchef.
How is Prozo democratising access to high-quality supply chain capabilities?
Prozo offers the following services to brands.
Prozo Fulfilment Network (PFN): It is a pan-India network of over 30 multi-channel, tech-enabled, ready-to-move in warehouses that measure over 1.5 million sq. ft, and are unified by PWLP.
Prozo Logistics Network (PLN): It is a pan-India logistics network covering 20,000+ pin codes across India. PLN offers all types of freight services; D2C e-commerce freight, full truck load (FTL), part truck load (PTL) or hyperlocal freight.
PWLP: It is a 5-part tech stack comprising warehouse management system (ProWMS), order management system (ProOMS), a shipping platform - ProShip, optimisation and growth platform – Pro Planning & Pro Insights and a performance management platform - Control Tower & Command Centre.
Prozo Retail Network (PRN): An advanced e-commerce reseller services on 20+ online platforms, akin to the cloudtail of all platforms.
Companies of all sizes can use these services on a pay-per-use model, without having to invest upfront in setting up their own fulfilment centres, building their own tech supply chains or establishing teams.
How important is ASRS for Prozo?
We are focused on building future-ready supply chains through digitisation and automation. The ASRS is designed to maximise storage density and make goods movement within the warehouse highly efficient. This system makes the picking and putaway of goods completely automated. Goods come to the person rather than the person going to the goods in the case of ASRS.
Mini-load ASRS will help fulfil B2C and D2C orders in a faster and more efficient manner, round-the-clock. Categories such as fashion and apparel, electronics, jewellery, beauty, and health, FMCG, spares etc. will be ideal for a mini-load ASRS environment. Even quick commerce companies like Zepto and Blinkit can benefit from such automated solutions.
The deployment was carried out at our warehouse in Hoskote, Karnataka. Through this deployment, Prozo has become the first 3PL company in India to have such an advanced technology integration into its supply chain management services and this is one more step towards 100 percent automation of warehouses. We will continue investing in digitisation and automation of our FCs, enabling faster and more efficient operations for our customers
Will Prozo be a tech-driven company? Or will it always be a human-touch enterprise?
We are a tech-driven enterprise, and our core vision is to democratise supply chain access by integration of cutting-edge tech and automation in all processes, which will be powered by our Prozo Warehousing and Logistics Platform (PWLP).
Having said that, our aim is to achieve the optimum balance of performance, quality and accessibility, and despite all the operational automation, there will always be the human touch involved in our operations. At the end of the day, the entire logistics framework is aimed to serve people in the most efficient and humane way.
Prozo has hired top talent for key positions recently. So, what are the expansion plans?
A strong team is paramount for the success of any business, and we will continue investing in our people.
Supply chains are becoming more & more complex, and Prozo is well-placed to become the market leader in its segment with our end-to-end supply chain capabilities.
With the recent funding, our aim is to further strengthen these capabilities and emerge as the trusted partner of choice for clients across different sectors. We are on the path of relentless execution and rapid growth.
Predictions for 2023 regarding changes likely in supply chain management
India's D2C and e-commerce markets are among the fastest-growing in the world, and we are witnessing a rapid digital transformation across all sectors. In supply chain management, we are bound to see a much greater shift towards digitisation and automation across segments, be it warehousing operations or logistics.
At Prozo, we are committed to building capabilities that offer greater flexibility and operational efficiency to the clients. Unlike the past where most companies had different supply chains for their B2B, D2C and B2C customers, we believe supply chains will become truly integrated on the back of technology. With players like Prozo, brands will be able to serve all their demand channels from a common pool of inventory.
Revenue numbers, profitability, the path to exit for investors
At the end of FY23, we will be at an annual run rate (ARR) of Rs 200 crore. We will continue to grow rapidly in the coming years. We are building a long-term, sustainable business.