Mirae Asset acquires Grade-A warehousing space in India
Mirae Asset Credit Opportunities Fund has made its maiden acquisition of a logistics facility spread over 10-acre land in Bhiwandi near Mumbai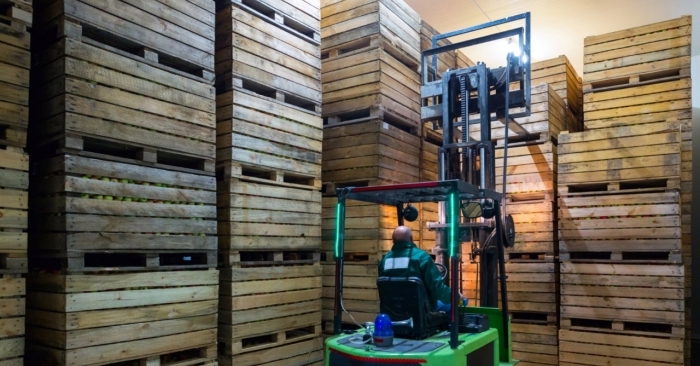 Post the COVID-19 pandemic, the Indian warehousing industry has gone from a sunrise sector to full-blown supernova status. Underpinning its tremendous growth potential in the future is rapidly rising demand from 3PL and e-commerce companies, and across sectors like retail, FMCG, manufacturing, and electronics.
In line with this, the Mirae Asset Credit Opportunities Fund has recently announced its outright acquisition of a pre-leased Grade A industrial asset at Bhiwandi, MMR for INR 130 crores. The industrial property, housed in the 160-acre K-Square Integrated Industrial Park and spreads over 9 acres, has been acquired from Prakhhyat Group.
As Mirae Asset Investment Group's first acquisition under its India-focused funds allocation for high-grade Indian real estate opportunities, this transaction marks a rare instance where a foreign institutional fund has been able to secure a foothold in the prominent warehousing and industrial market of Bhiwandi. Mirae Asset has multiple business entities across financial services in India, including a successful mutual fund business.
Jun Young Hong, Director, Mirae Asset Investment Managers (India) Pvt. Ltd., states that this acquisition is perfectly aligned with the firm's vision of investing in top-grade commercial leased properties in India. "We are also exploring opportunities at office acquisition deals including IT parks, and corporate offices besides logistics & industrial space. We continue to be bullish on the Indian economy and the real estate sector in India," he says.
With a total leasable area of over 3 lakh sq ft, this asset houses an incumbent tenant, Rhenus Logistics, a global logistics services provider headquartered in Germany with operations across Europe, Asia, and South America.
ANAROCK Capital Advisors acted as the transaction consultants for the deal. Shobhit Agarwal, MD & CEO of ANAROCK Capital, says, "We are privileged to have secured this high-octane acquisition for Mirae Asset Group, which has astutely identified a highly strategic asset in one of west India's most prominent growth corridors for the industrial and logistics industry. Bhiwandi commands approx. 16% share among the top 10 micro-markets, now dominating the Grade A warehousing space. Due to an increase in demand, such Grade-A warehousing assets will witness anywhere between 15-20% of annual growth over the next 3-4 years."