LP Logiscience inaugurates Grade A warehouse with 5 Lakh sq ft storage space in Bhiwandi
It has a rainwater harvesting facility, generates 500KW of solar power, and a fleet of EV, CNG vehicles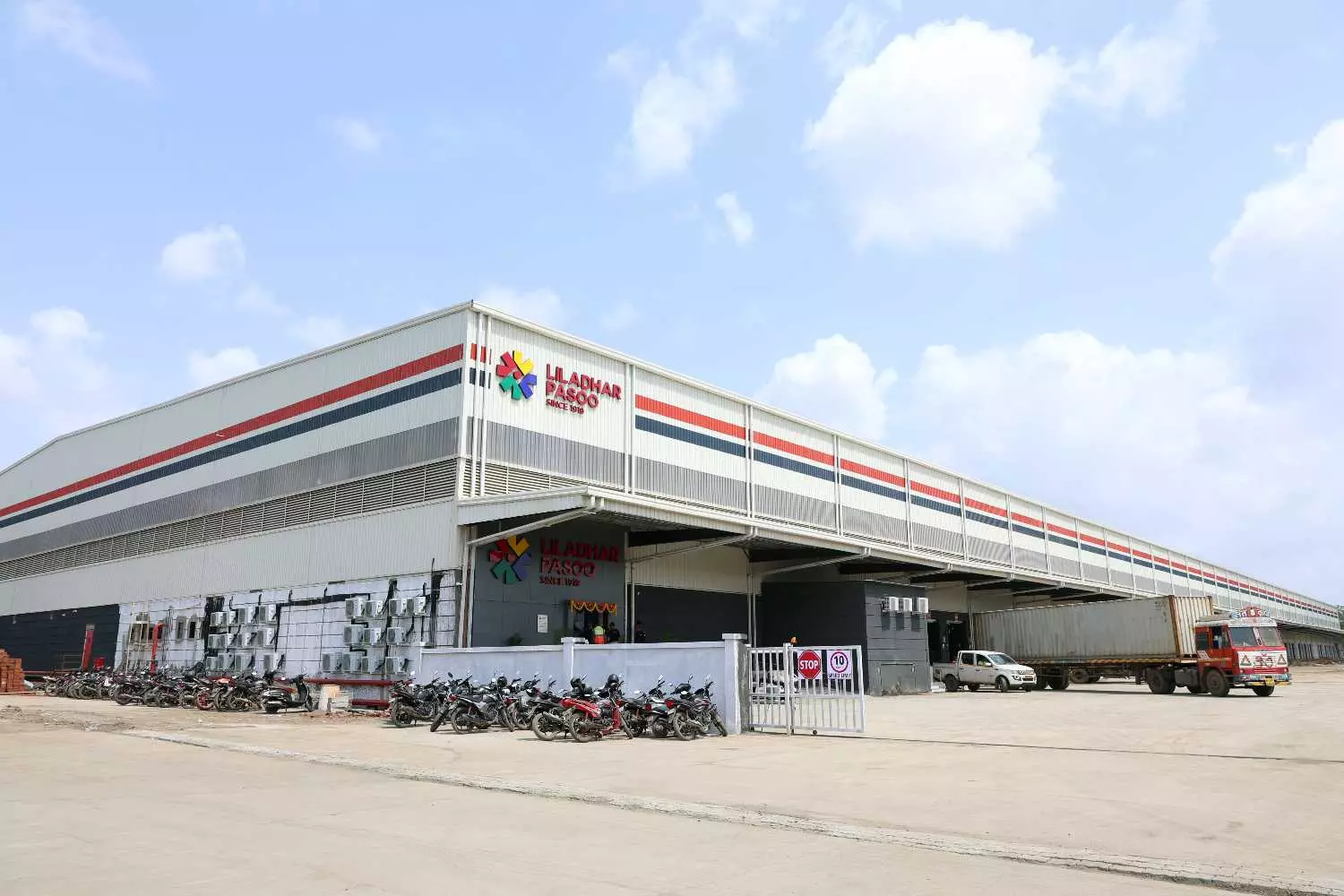 LP Logiscience, the warehousing and contract logistics arm of the legacy, 100-year-old Liladhar Pasoo group has recently inaugurated a state-of-the-art, Grade A, green warehouse in Bhiwandi, Mumbai. Spread over a private campus of 15 acres, with 5 Lakh sq. ft. of storage space, equivalent to 30,000 pallet positions, this is one of the largest 3PL multiclient facilities in India and is equipped with the best in industry standards of fire and safety compliance.
The warehouse is also equipped with infrastructure for sustainable resource management, can generate up to 500KW of solar power, can store up to 4.5Lakh liters of water through rainwater harvesting, and operates EV and CNG vehicles for green distribution.
LP Logiscience has made a mark for itself as a niche warehousing solution provider offering tech-enabled operations and a focus on building carbon-neutral/ sustainable warehouses in India.
Varun Gada, Director of LP Logiscience, said, "We are committed to providing value-added, customized solutions that are executed in a manner compliant with the highest industry standards of safety. We are also committed to driving efficiency by leveraging the best in tech innovation, while also creating sustainable and green warehouses to help our customers achieve their carbon emission goals. This facility in Bhiwandi is one big step in this direction. Apart from solar power and rainwater harvesting for the warehouse, we also aim to impact the local community and share the surplus power to meet the requirement of our immediate neighborhood. In the coming months, we also aim to increase our presence in CNG & EV vehicles to further help build sustainable supply chains."
Apart from the green initiatives and safety compliance, the warehouse also boasts of many unique features, including 14 meters of ceiling height, 42 loading, and unloading docks, and a fleet of 10 EV and 10 CNG trucks for green distribution.
The private campus outside the warehouse has water tanks with 4.5 lakh liters of water collected through rainwater harvesting, for effective firefighting, a gazebo and recreation area for truck drivers, and a place for employees and transporters to relax and rejuvenate between shifts.
Speaking about the design and the build of the warehouse, Sumit Mhatre, Lead Warehouse Developer, said, "We have been in this industry for a decade now and have developed over 1.25 Cr. sq. ft of warehouse space in the Bhiwandi region. And so far, this LP Logiscience warehouse is one of the most unique warehouses that match international standards of storage solutions, that we have had the honour to build."
Apart from safety compliance and green initiatives, LP Logiscience has also been aggressively driving tech integration in warehousing. Along with standard WMS features like inventory accuracy, inventory visibility, traceability, and location management, LP Logiscience has also created its own customized solutions for its operations and a few industry-specific solutions. Additionally, all their warehouses are cloud-connected, including handheld terminals used for all warehouse processes, and have many tech features.
With a strong business model supported by an IT backbone and a focus on green practices, over the next 5 years, LP Logiscience aims to further accelerate digital adoption, expand the geographical reach and build state-of-the-art, green warehousing facilities across the country, keeping in mind a growth target of CAGR 30%.