Industrial, logistics leasing across 8 cities in H123 grew 35% Y-o-Y
Delhi-NCR, Mumbai, and Chennai accounted for about 60% of overall space take-up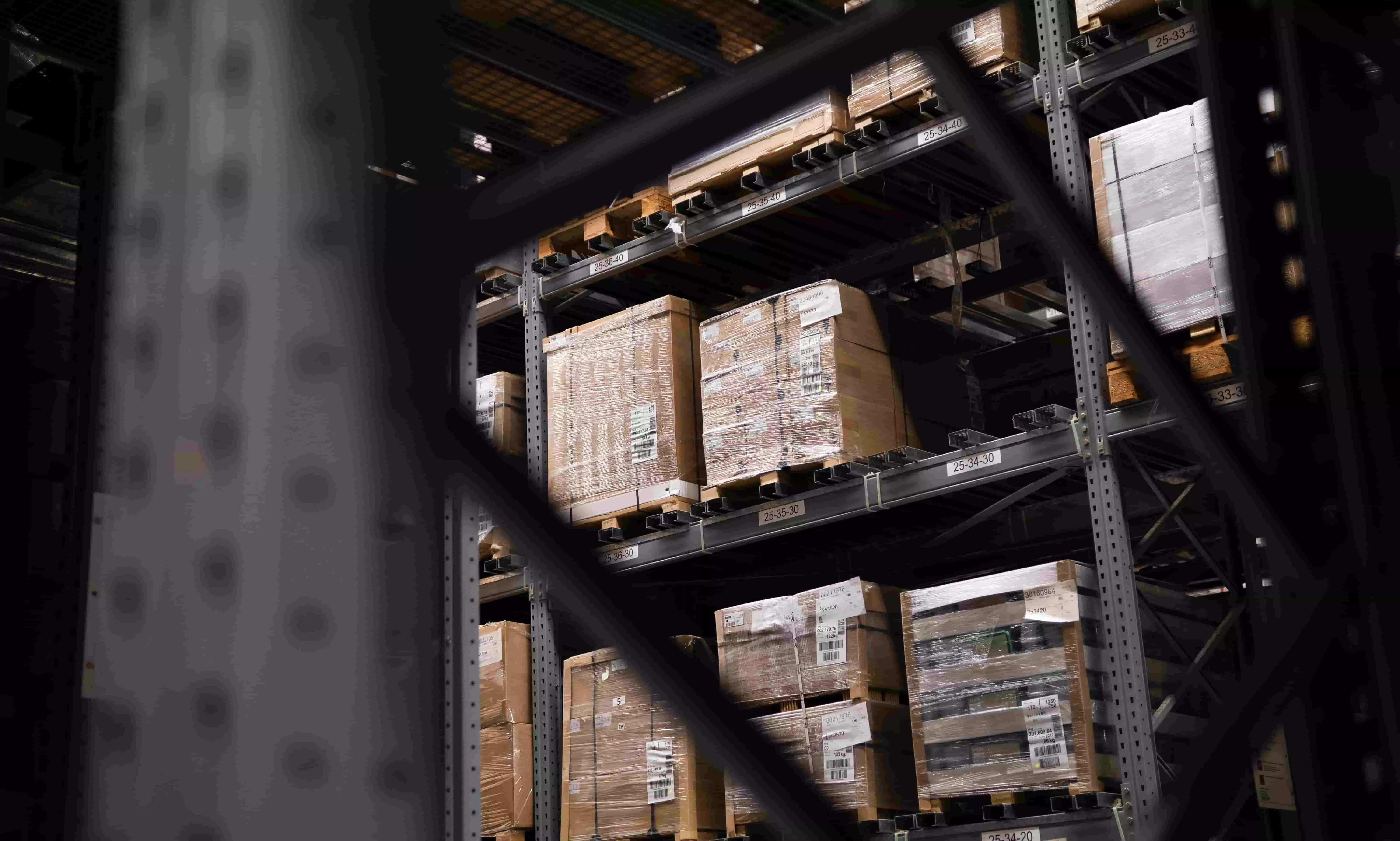 Indian industrial & logistics (I&L) sector recorded a 35% Y-o-Y surge in total leasing, which stood at 19.1 mn. sq. ft. across 8 cities during Jan-June'23 period.

The real estate consulting firm CBRE South Asia, announced in the findings of its latest report, 'CBRE Industrial & Logistics Figures H1 2023' that the leasing activity is expected to sustain its momentum in the Jul-Dec'23 period, which is expected to be partly driven by festive season sales observed across the country.
Delhi-NCR, Mumbai, and Chennai led the leasing activity during the Jan-Jun'23 period, accounting for a 60% share in the total leasing. All cities, barring Bangalore, demonstrated an uptick in I&L leasing compared to the corresponding period last year.
A significant surge in supply was recorded, marking a 78% Y-o-Y increase, and stood at 17.7 mn. sq. ft. during Jan-Jun '23. This boost was primarily due to the completion of pent-up supply in a few cities. The overall supply was led by Chennai, Kolkata, and Mumbai, which collectively accounted for over half of the total project completions. Large developers, supported by institutional funds, contributed to a share of about 39% of the supply during this period. Delhi-NCR, followed by Chennai and Hyderabad, accounted for more than two-thirds of such project completions.
During Jan-Jun'23, 3PL players led the leasing activity with a share of 43%. Space take-up by the sector was led by occupiers from e-commerce, retail and manufacturing players outsourcing their supply chain processes to 3PL firms to fulfil their storage needs, achieve greater flexibility, reduce costs and avoid difficulties in sourcing labour.
E-commerce and retail companies accounted for approximately 9% share each in leasing. The leasing landscape also witnessed contributions from other sectors, including auto & ancillary (7%), FMCG (6%), and electronics and electricals (5%).
Space take-up was dominated by small–sized transactions (<50,000 sq. ft) with a share of about 44% in Jan-Jun '23. The share of medium-sized transactions (50,000 – 100,000 sq. ft) and large-sized (more than 100,000 sq. ft) deals were about 24% and 32% respectively during Jan-Jun '23. Delhi-NCR, followed by Mumbai and Chennai, dominated large-sized deal closures, together accounting for a share of about 65% of such deals. From a sectoral perspective, 3PL, followed by engineering & manufacturing and retail firms, drove large-sized deal closures and accounted for a cumulative share of about 70%.
Rental values increased on a half-yearly basis in key micro markets across cities, except Mumbai and Kolkata. Rents in Mumbai remained stable on a half-yearly basis in Jan-Jun '23, while Kolkata witnessed a marginal dip of 2-3% on a half-yearly basis owing to excess supply addition in the market.
Anshuman Magazine, chairman & CEO - India, South-East Asia, Middle East & Africa, CBRE, said, "The second half of the year foresees a consistent influx of leasing activities, paving the way for an estimated 32-36 million sq. ft. uptake of Industrial and Logistics (I&L) space in 2023. This growth trajectory will be predominantly propelled by the Third-Party Logistics (3PL) sector as they continue to implement a 'multipolar' supply chain strategy. The space take-up by engineering & manufacturing firms is also expected to remain strong led by the persistent endeavours of the government to enrich the investment landscape, attracting both global and domestic manufacturers to establish operations within India.
In addition, we anticipate increased interest from FMCG, retail, and electronics & electrical firms, attributed to the surging consumer demand. Furthermore, a slight improvement in e-commerce leasing sentiments is on the horizon, fuelled by the forthcoming festive season sales nationwide."
Ram Chandnani, Managing Director, Advisory & Transactions Services, CBRE India, said, "Driven by the completion of pent-up projects in the first half of 2023, the supply addition is projected to reach approximately 26-30 million sq. ft. by year-end, a significant increase from the 21 million sq. ft. completed in 2022. Furthermore, we anticipate that larger developers supported by institutional funds will continue to play a more prominent role in project completions, with their share expected to touch about 40% in 2023 compared to 33% in 2022. Additionally, in response to the growing demand in tier-II cities, developers are likely to explore investment opportunities in these emerging logistics nodes by acquiring land banks in proximity to new infrastructure initiatives."