Flipkart to set up distribution centre in Manesar
Flipkart's new grocery facility in Sonipat will create close to 2,000 direct and indirect job opportunities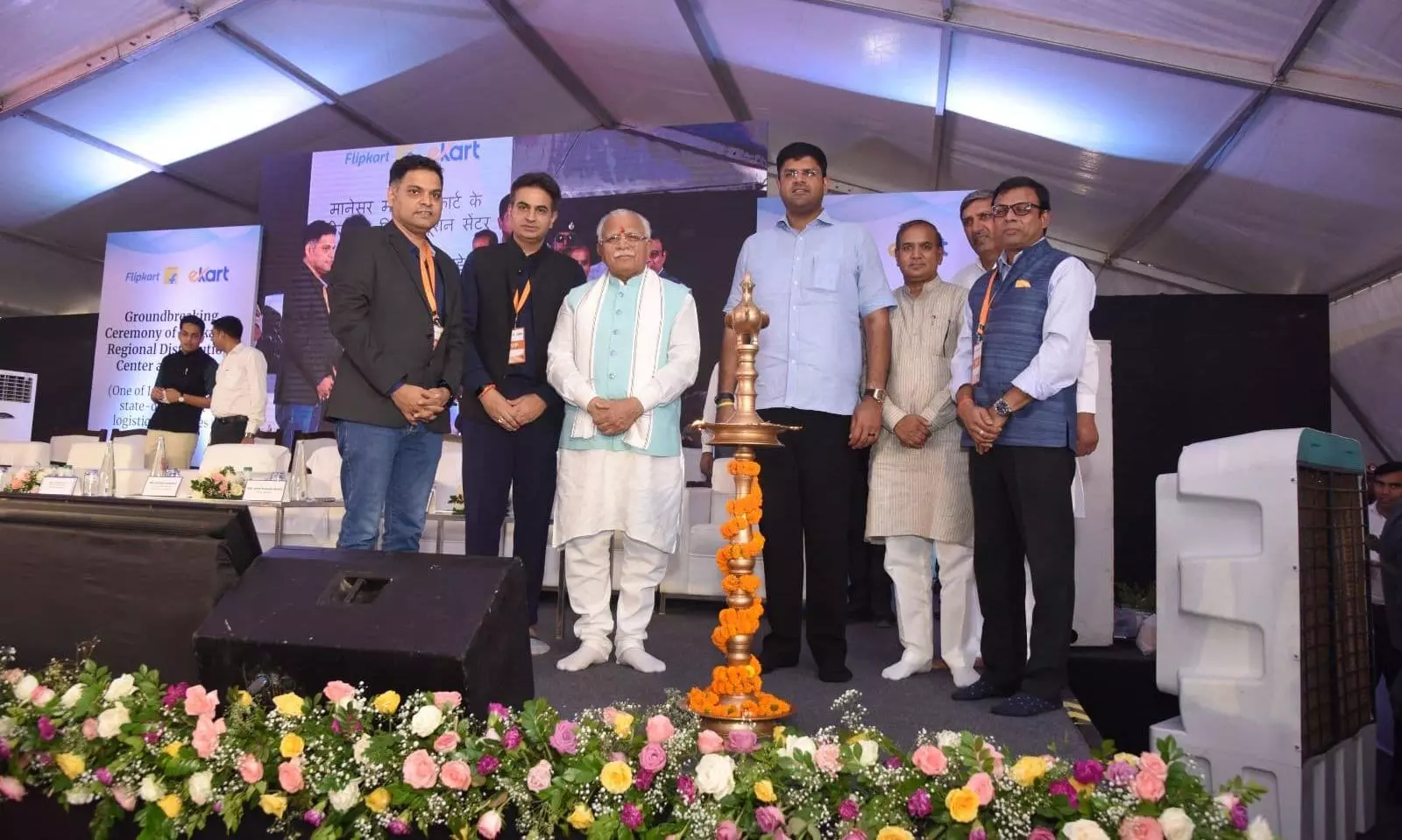 Flipkart announced the ground breaking ceremony for its upcoming regional distribution centre (RDC) in Manesar, one of India's largest state-of-the-art facilities.
Flipkart also launched a new grocery fulfilment centre (FC) in Sonipat, which was inaugurated through a virtual ceremony, says an official release. "These investments by the Flipkart Group not only signify a commitment to infrastructure development but also an imperative step towards enhancing supply chain efficiency and creating large-scale employment opportunities in the state."
Spread over 140 acres, the RDC will create over 10,000 direct and indirect jobs, contributing significantly to local employment, the release added. The facility at Manesar will have the best-in-class automation and retrieval systems for modern warehousing to make operations robust and efficient. "The RDC at Manesar has received Platinum pre-certification from the Indian Green Building Council (IGBC). The facility incorporates various sustainability features such as rainwater harvesting infrastructure, the inclusion of hardwood green spaces, and the capacity to generate up to 20MWp of solar energy."
The launch of Flipkart's grocery FC in Sonipat marks the expansion of its network of dedicated grocery FCs in Haryana, complementing the existing facilities in Ballabgarh, Rewari and Tauru. "The Sonipat FC, spanning 1.29 lakh sq. ft, will have a dispatch capacity of 23,000 orders per day, equivalent to approximately 2.9 lakh units daily, with an inventory space accommodating around 40 lakh units. The FC will create close to 2,000 direct and indirect job opportunities in the region."

Kalyan Krishnamurthy, Chief Executive Officer, Flipkart Group says: "We are committed to accelerate advancement for both India's e-commerce landscape and the communities that we serve by leveraging our capabilities and resilient infrastructure. The groundbreaking ceremony at Manesar and the launch of our new grocery FC in Sonipat will reinforce our supply chain infrastructure, which is crucial for enabling socio-economic development and uplifting the overall quality of life for the people in the state. We are proud that the regional distribution hub at Manesar has received Platinum pre-certification from IGBC, furthering our vision of building a greener and sustainable planet for everyone."