Finolex Cables opens 60,000 sq.ft warehouse in Bengaluru
Modern warehouse equipped with five dedicated loading and unloading docks, ensuring efficient logistics operations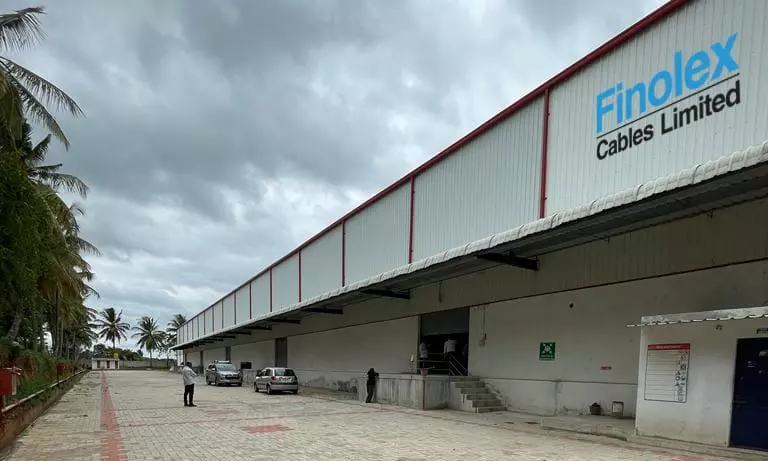 Finolex Cables, a leading manufacturer of electrical and communication cables in India, announced the inauguration of its new warehouse facility in Nelamangala, Bengaluru.
With 40,000 square feet of usable space indoors and an additional 20,000 square feet of open storage outdoors, the new warehouse is designed to cater to the evolving needs of modern logistics and distribution networks and enhance operational capacity and customer service, says an official release.
"Located in the heart of Nelamangala near Bengaluru, the modern warehouse facility is equipped with five dedicated loading and unloading docks, ensuring seamless and efficient logistics operations. The warehouse's prime location and state-of-the-art infrastructure will enable Finolex Cables to serve its valued customers and dealers in the Southern region more effectively."
The 40,000 square feet of indoor space with a clear height of 6.3 metres provides ample room for storing its product range of wires & cables, fans, water heaters, switches, lighting and switchgears. The 20,000 square feet of outdoor storage space allows the company to accommodate larger shipments, the release added.
"We are thrilled to inaugurate our new warehouse facility in Nelamangala, Bengaluru," says Deepak K. Chhabria, Executive Chairman, Finolex Cables. "With this state-of-the-art warehouse, we are not only increasing our operational efficiency but also reinforcing our dedication to providing top-quality products and services to our valued clients. This strategic move represents a significant step forward in our journey to serve the ever-evolving needs of the industry. We look forward to the positive impact this facility will have on our operations and help us deliver to customer expectations."
Amit Mathur, President - Sales & Marketing, Finolex Cables adds: "The new warehouse is a strategic investment that will empower us to deliver even more effectively to our customers. This expansion allows us to respond more rapidly to our customers' requirements, maintain larger inventories, and continue offering the high-quality products and services that Finolex Cables is known for. We are excited about the growth prospects this facility unlocks for us in the South Indian region."