ESR acquires 58-acre land in Nagpur; to invest ₹400 crore
Second ESR investment in Nagpur to add up to 1.4 million sq. ft. of logistics space across 10 buildings.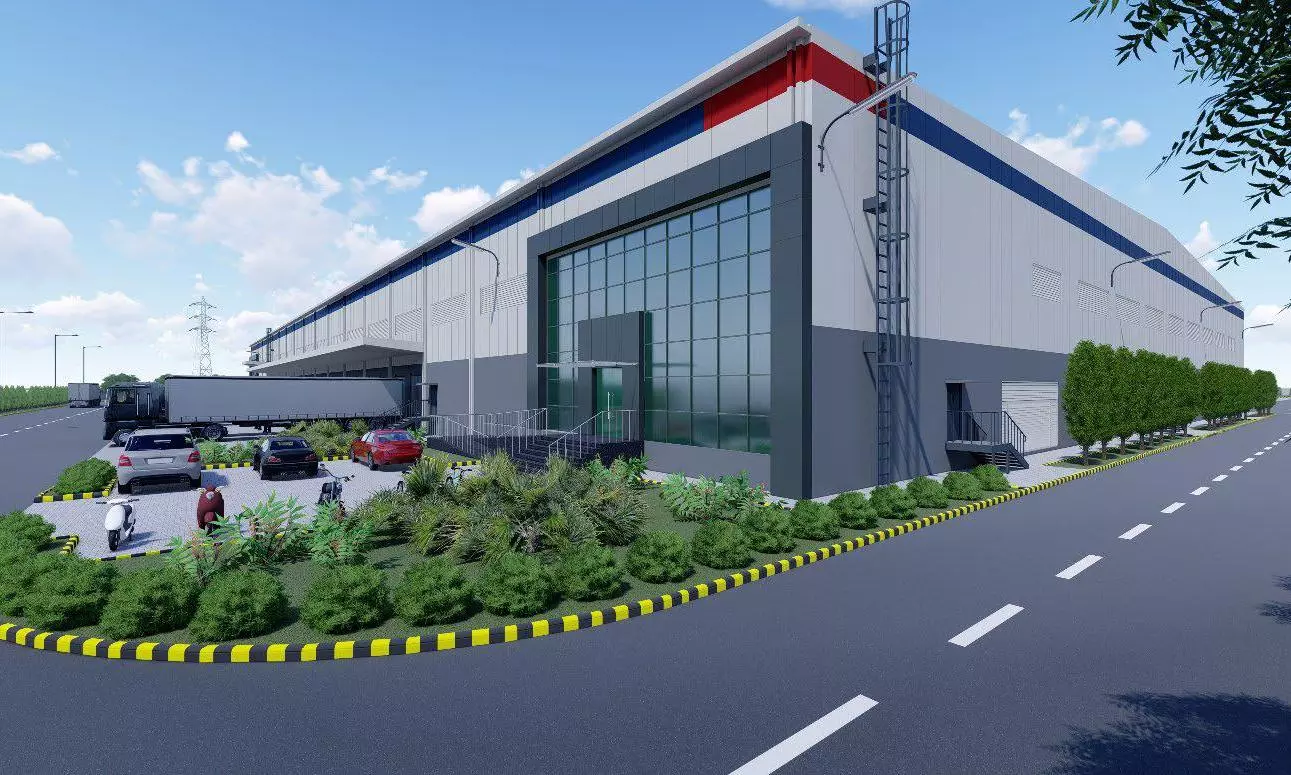 ESR Group has acquired 58 acres of land in Nagpur with a total development potential of 1.4 million sq. ft. ESR has also commited to invest ₹400 crore ($48 million) for the construction and development of ESR Nagpur Logistics Park 2, which will be the Company's second logistics park in Nagpur and its twentieth park across the country.
With the successful land acquisition, ESR Nagpur Logistics Park 2 will help boost the supply of modern Grade A logistics facilities within the Gondkhairi-Kalmeshwar logistics cluster, where warehousing primarily comprises semi-compliant Grade B or C assets.
The Park is designed to accommodate 10 buildings, with building sizes ranging from 67,000 sq. ft. to 190,000 sq. ft. to meet a broad spectrum of tenant needs ranging from e-commerce to third-party logistics (3PL), retail and fast-moving consumer goods (FMCG).
Growing demand from the consumer (e-commerce, 3PL, FMCG/FMCD, and automotive) and industrial and B2B segments (agricultural products, chemicals, and pharmaceuticals) have transformed the
Nagpur Logistics market. Demand for Grade A warehouse space is expected to grow at a compound annual rate of over 15% through 2027, driven primarily by the e-commerce and 3PL sectors.
Abhijit Malkani, CEO of ESR India, emphasised the significance of this expansion, saying, "ESR's investment in this new Grade A asset builds upon the remarkable success of our first logistics park in Nagpur. Our flagship 22.5-acre development, ESR Nagpur Logistics Park 1, has been operating at full occupancy since completion in 2020 having atracted high-profile tenants from retail and e-commerce domains. Harnessing the city's strategic advantages and supporting the burgeoning demand for New Economy spaces, we are proud to announce our second logistics park in Nagpur. We are building another best-in-class logistics facility that will redefine warehousing standards in the region and cater to the diverse expansion needs of e-commerce, retail, and 3PL services. Our work is focussed on driving long-term sustainable growth of the economy and uplifting local communities."
Nagpur, the geographic centre of India and the third largest city in Maharashtra, is a key transportation hub that serves 14-million consumers within a six-hour drive. Its strategic location, with highways and freight corridors connecting it to major cities like Mumbai, Delhi, Kolkata, and Chennai, makes it ideal for warehousing and logistics operations. The upcoming Samruddhi Expressway will further enhance Nagpur's connectivity, reducing travel between Nagpur and Mumbai to eight hours. The region benefits from robust rail, road, and air connectivity and a regulatory environment that supports infrastructure development. The presence of industrial clusters – including MIDC Kalmeshwar, MIDC Buti Bori, MIDC Hingna, and Mihan Special Economic Zone (SEC) – developed by the Government of Maharashtra to drive industrial and economic growth, has contributed to world class businesses setting up operations in the region and thus spurring demand for high-quality warehousing.
Aligning with ESR's ESG 2030 Roadmap, ESR Nagpur Logistics Park 2 will integrate a range of sustainable building features such as energy and water-efficient designs that will reduce tenants' environmental impact and their operating costs. Upon completion, the building will be certified by the Indian Green Building Council (IGBC). The Park will also be integrated with ESR's mobile app to help provide tenant with a seamless park management experience.
As of 30 June 2023, ESR has a development work-in-progress of US$13.0 billion, the largest development workbook in APAC. In 1H 2023, the Group achieved a record US$3.8 billion of development starts as well as delivered US$2.2 billion in completions demonstrating its ability to deliver at scale. In India, ESR has a total assets under management (AUM) of approximately US$1.6 billion and 2.4 million sqm of GFA as of 30 June 2023.