Allcargo Supply Chain opens 1.6 lakh sq.ft chemical warehouse at Uran
Spread over 1.6 Lakh sq. ft., the hi-tech facility stores hazardous chemicals adhering to all required safety features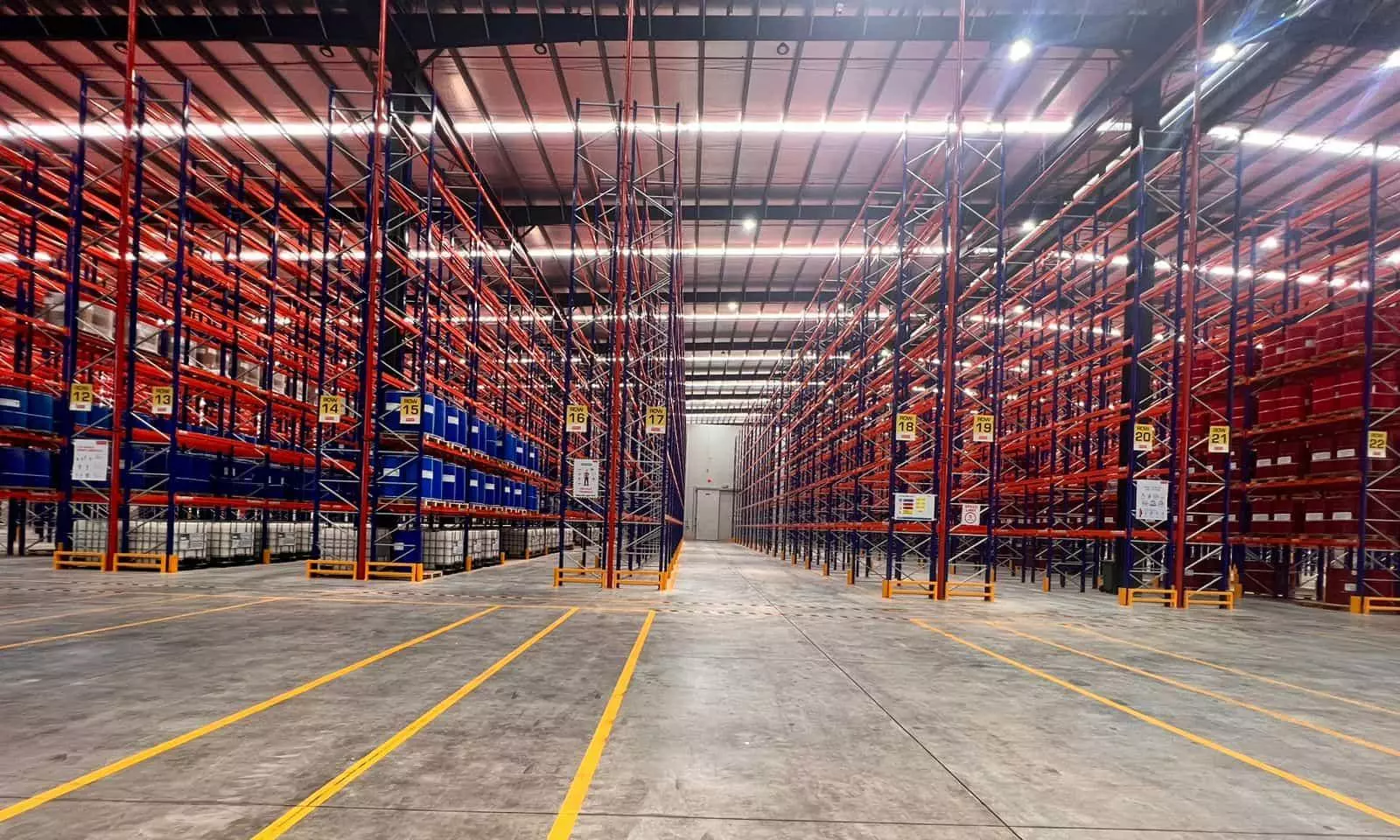 Allcargo Supply Chain (ASPL), the contract logistics business arm of Allcargo Group, has set up a state-of-the-art Grade A chemical warehousing facility at its mega multi-user chemical warehousing complex at Uran in Navi Mumbai.
Spread over 1.6 Lakh sq. ft., the hi-tech chemical warehousing facility stores hazardous chemicals adhering to all the required safety features and statutory compliances of international standards and offers a customised warehousing and distribution solutions, says an official release.
"ASPL's multi-user chemical warehousing complex is spread over an area of over 5.50 lakh sq ft. The facility comprises four blocks and all the blocks are operational. The facility is located just 15 km from the port and 25 km from the Mumbai-Pune expressway."
The warehousing facility is equipped with cold storage options for maintaining temperatures below 25 degree Celsius, separate trench line connected to containment pit, reach truck with 12 m height and electoral HOPT (e-HOPT), and roof and sides covered with polynum sheets to reduce temperature inside the warehouse by 3-4 degree Celsius. The facility is also equipped with modern infrastructure and advanced WMS, which optimise the process of moving and storing goods and adheres to all the required compliances, the release added.
Pirojshaw (Phil) Sarkari, Managing Director, Allcargo Supply Chain says: "We are delighted to open this advanced chemical warehousing facility at Uran that offers customised warehousing solutions to customers. We are reimagining what warehousing can be. It's not just about storage; it's about offering safety, compliance, speed, efficiency, scalability and advanced storage facility to our clients. This facility underlines our commitment to providing top-notch chemical warehousing services. What adds to our strengths are the synergies with Gati, which is India's premier express distribution company. As part of Allcargo Group, we are geared to offer truly end-to-end logistics solutions."
Sushil Rathi, Director, ASPL adds: "With its strategic location in Uran and seamless connectivity, this facility reinforces our position in the chemical warehousing space. Its excellent connectivity makes it the prime choice for the companies. Furthermore, it enjoys close proximity to National Highway 348 and various container freight stations (CFSs). This latest addition to ASPL infrastructure is in line with our commitment to delivering world-class logistics solutions, supporting the Indian government's initiative to position India as a global manufacturing hub."
ASPL has more than 27 multi-user chemical warehouses, offering approximately 15 lakh sq. ft. across India and serving more than 70 companies. The company will soon open a new chemical warehousing facility and PESO warehouse at Bhiwandi near Mumbai, Vapi in Gujarat and in north India, the release added.